05.04.21
Cassidy Visits Home Builders, Tours Homeland Security Investigations Office
BATON ROUGE – U.S. Senator Bill Cassidy, M.D. (R-LA) today visited the Homeland Security Investigations office in Baton Rouge for U.S. Immigrations and Custom Enforcement (ICE).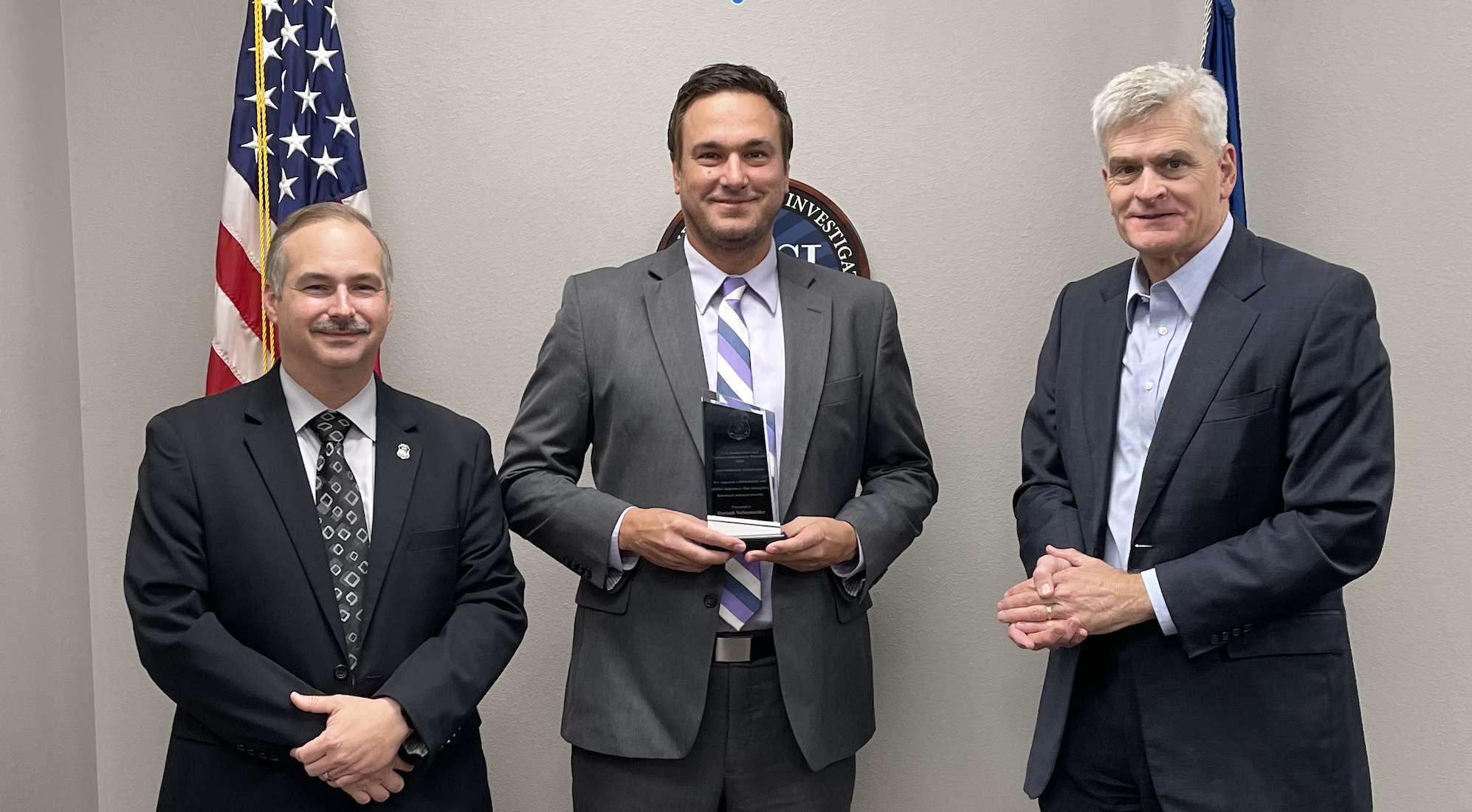 "ICE agents do such much. They protect our country from terrorists, they protect women and children from human trafficking, and they make our state and country a safer place." said Dr. Cassidy. "We should all appreciate what they do."
While there, Dr. Cassidy learned how ICE addresses transnational crime and threats that extend into Louisiana, Arkansas and Mississippi.
"Homeland Security Investigations welcomed the opportunity to share the investigative priorities and unique transnational capabilities that make HIS an effective force in our three-state area of responsibility," said New Orleans Acting Special Agent-in-Charge Jack Staton. "Additionally, Senator Cassidy receive an in-depth brief on the global reach and impact of HIS Baton Rouge's cutting-edge cybercrime initiatives."
Additionally, Dr. Cassidy visited with members of the Louisiana Home Builders Association, and discussed national issues that are affecting the price of homes and building materials in Louisiana.
"The Louisiana Home Builders Association appreciates Senator Cassidy meeting with our leadership team and other members (by Zoom) from around the state," said Mr. Tommy Pinion, 2021 LHBA President. "Issues discussed at today's meeting are: Working with the Biden Administration and industry stakeholders to seek immediate remedies that will ease high lumber prices and supply constraints and increase production; reforming the nation's housing finance system; strengthening the Low-Income Housing Tax Credit; preventing federal intrusion into the energy codes development process; creating a national flood insurance program that is predictable and affordable; investing in federal vocational job training programs and pursuing illegal immigration policies that complement this effort to fill the labor gap. We appreciate Senator Cassidy working and supporting the homebuilding industry helping to keep safe, decent, affordable housing that provides fundamental benefits that are essential to the well-being of families, communities and the nation."
###
---
---
Next Article
Previous Article