LAFAYETTE – Today, U.S. Senator Bill Cassidy, M.D. (R-LA) informed students at Ville Platte High School that they would benefit from a $29.9 million grant from the National Telecommunications and Information Administration (NTIA) that would connect most Evangeline Parish residents to broadband internet, including Ville Platte High School.
Afterwards, Senator Cassidy joined area officials at the Evangeline Parish Courthouse to celebrate the grant. Last August, Cassidy wrote a letter to the NTIA expressing his support for the grant application, filed by the Acadiana Planning Commission. This grant will expand broadband service to 22,590 households, 3,723 businesses, 19 schools and 4 hospitals in Evangeline, Acadia and St. Landry Parishes. It will provide speeds up to 1 gigabyte per second, with an option of 100 megabytes for $60 month or less.
Last year, Cassidy also passed into law the Infrastructure Investment and Jobs Act (IIJA), which will make more money available for communities wishing to expand broadband service. The IIJA provides $65 billion for broadband infrastructure.
"Met with students excited about having access to high-speed broadband. These are bright students who need the right tools to achieve their dreams," said Dr. Cassidy. "This broadband grant will help them enormously, so they can help Ville Platte and Louisiana."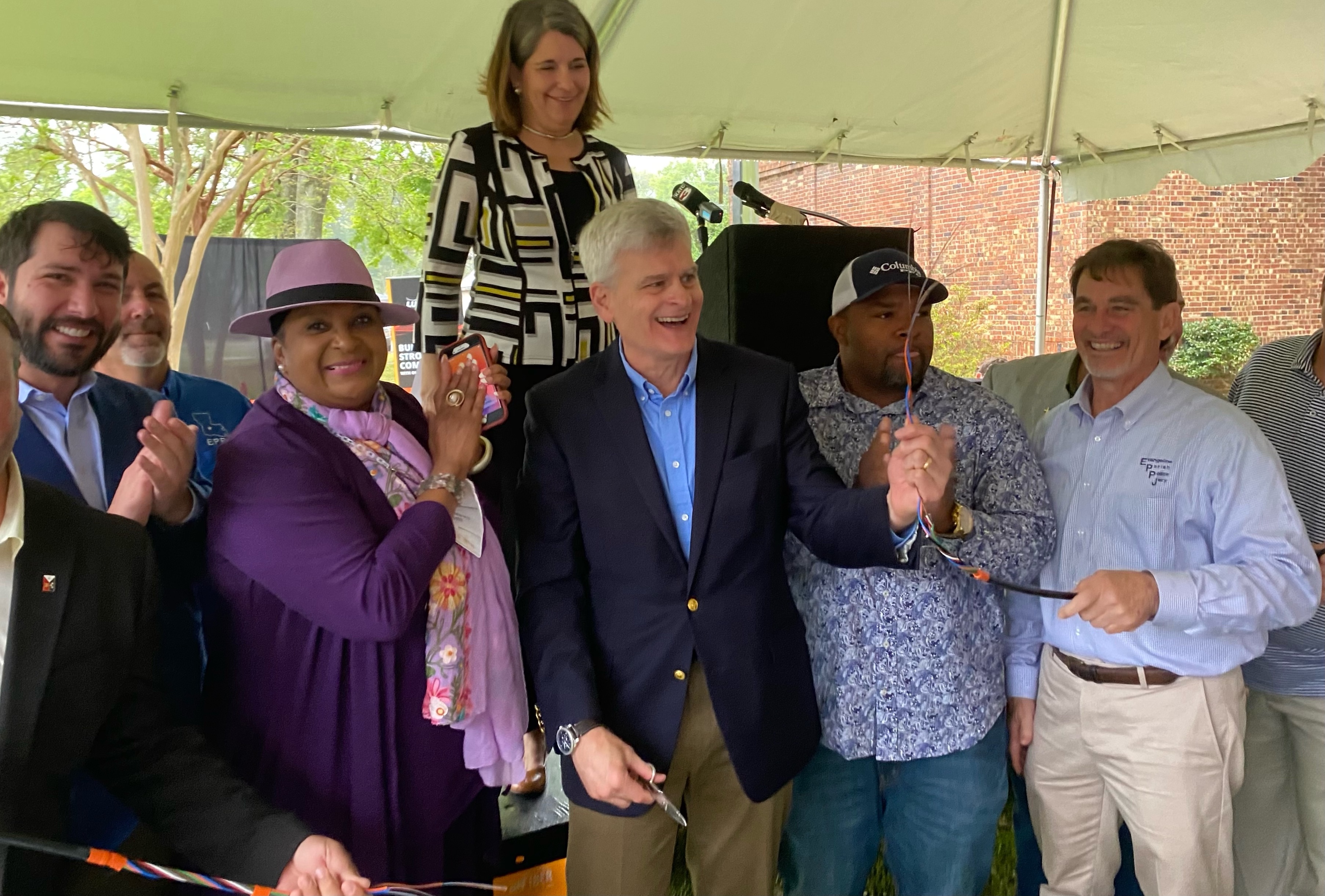 At both stops, Cassidy was joined by Mayor Jennifer Vidrine of Ville Platte. According to the Mayor, Senator Cassidy is the first sitting U.S. Senator to visit Ville Platte High School.
"Bill Cassidy has been an advocate for our community and we greatly appreciate his efforts. Because of his efforts, Ville Platte will go from having some of the worst Internet service in the nation to the BEST," said Mayor Vidrine."That will make life easier for our families, schools and businesses. We're thankful for his work and proud to welcome him as the first U.S. Senator to visit Ville Platte High School! Go Bulldogs!"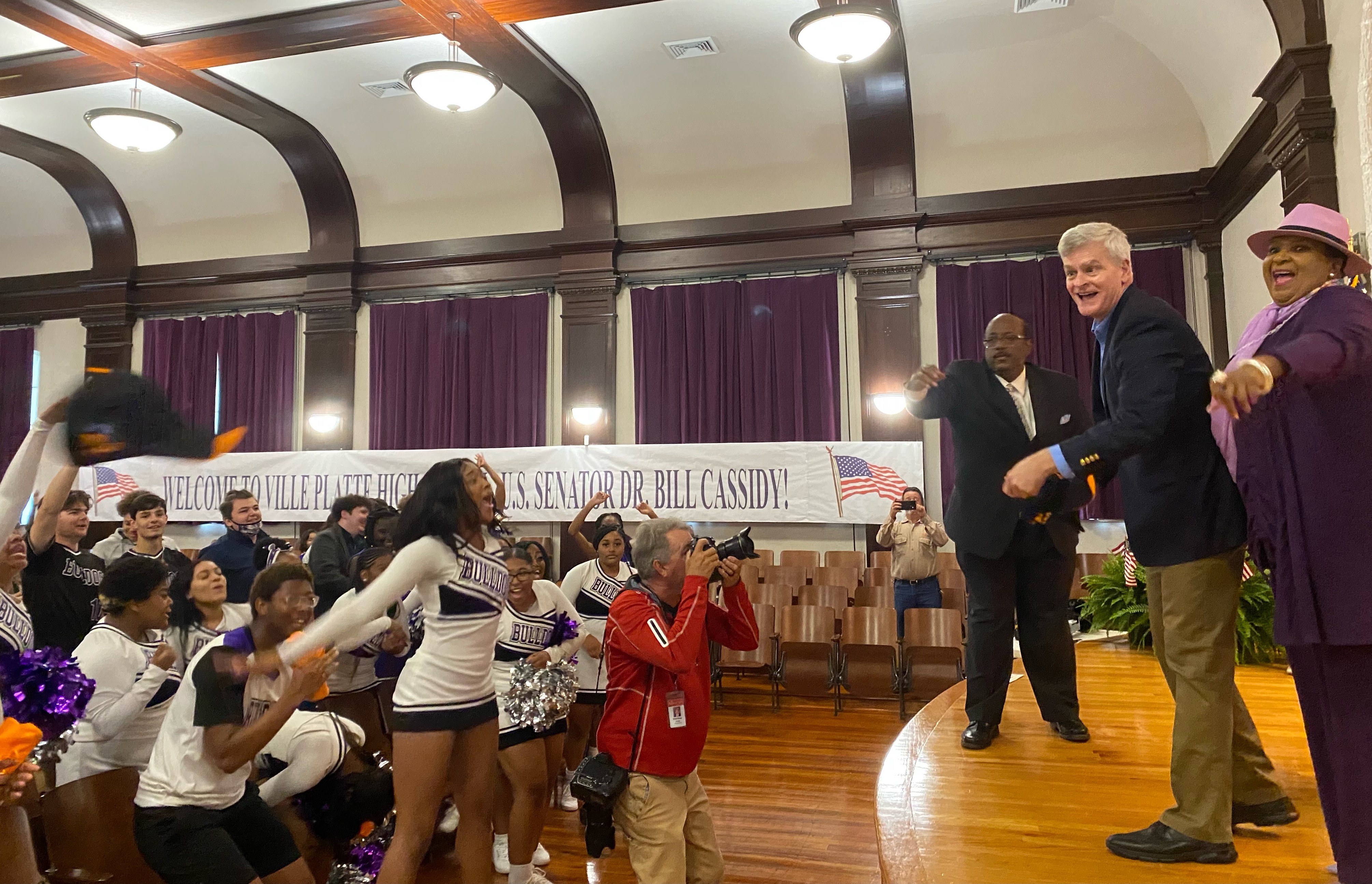 Additionally, Cassidy was joined at the Evangeline Parish Courthouse by the leadership of the Acadiana Planning Commission, led by Chief Executive Officer Monique Boulet. Their leadership was instrumental in securing the grant.
"Our towns are dealing with population declines and job losses that cannot be addressed without first building modern broadband infrastructure. We are thrilled to have Sen. Cassidy in Ville Platte," said Ms. Boulet. "His ongoing support of our efforts and of broadband investment is a critical link to the survival of rural Acadiana."
###