LAFAYETTE – Today, U.S. Senator Bill Cassidy, M.D. (R-LA) announced that Louisiana State University Eunice (LSUE) has been granted $1 million dollars in funding from Congress, via the Consolidated Appropriations Act of 2022. The money will upgrade LSU-Eunice's Allied Health laboratory equipment, in order to improve student learning outcomes.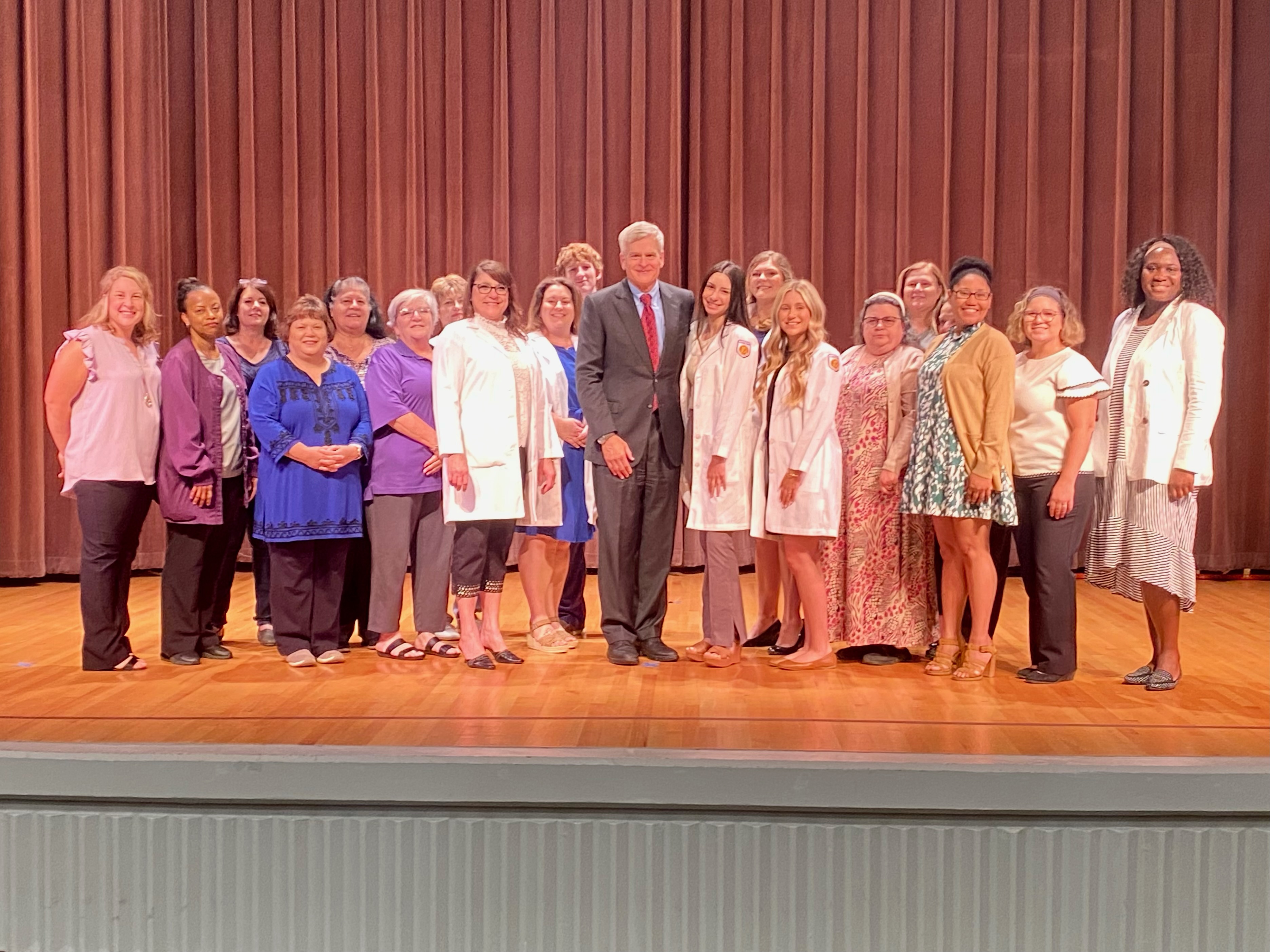 "LSUE is doing an essential job training our future doctors and nurses, and this grant will help them enormously," said Dr. Cassidy. "It's good for the school, good for the workforce, and good for the students."
The million dollars comes from Congressionally directed spending via the Health Resources and Services Administration. It will be spent on moveable equipment placed in clinical laboratories of nursing, diagnostic medical sonography, radiologic technology, respiratory therapy, surgical technology, anatomy and physiology. As an example, LSUE will acquire an anatomage table, which allows for virtual dissection and physiology simulation.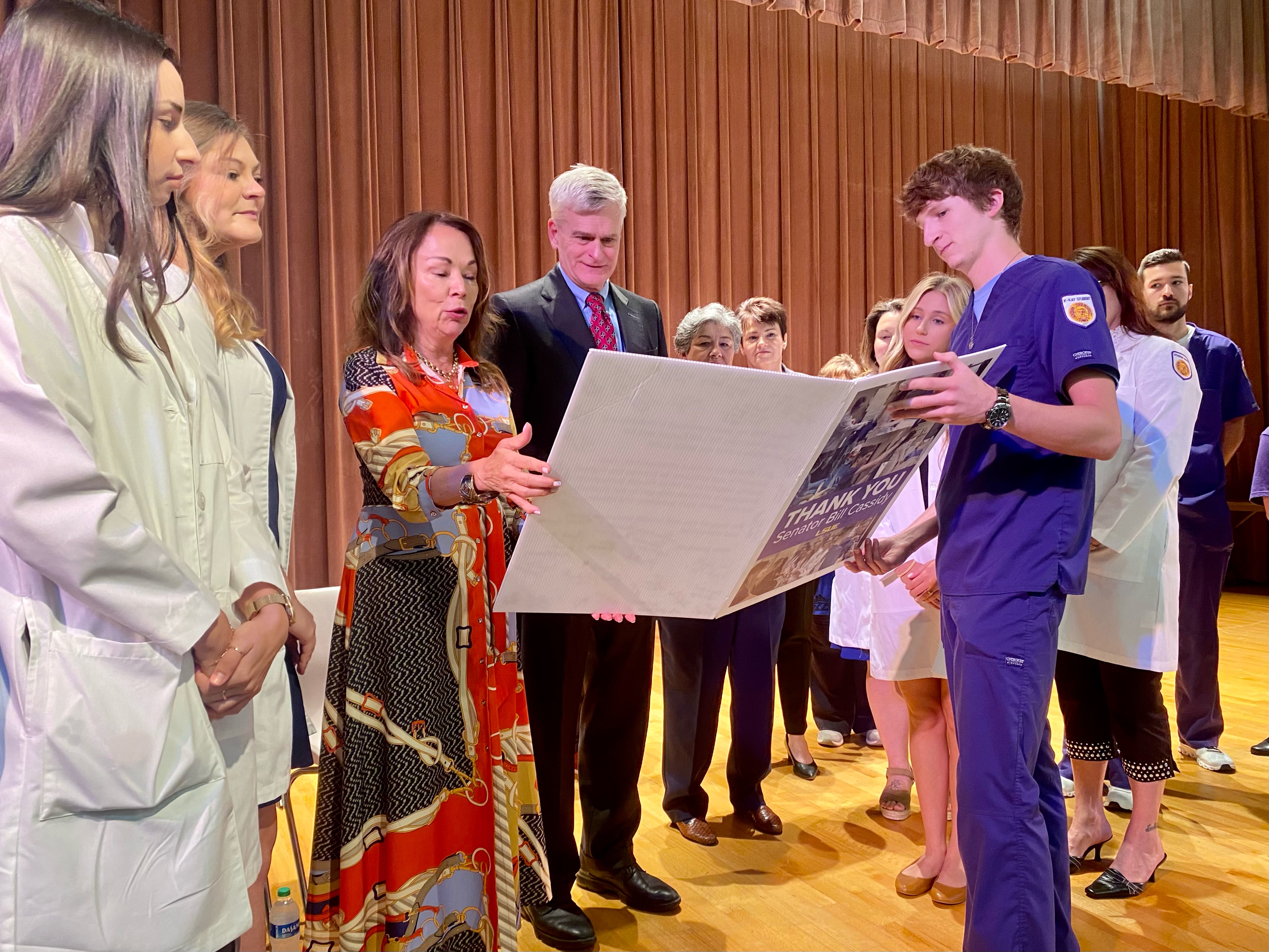 Cassidy was greeted by Dr. Nancee Sorenson, Chancellor of LSU-Eunice.
"We are so grateful for Senator Cassidy's tireless work and advocacy for education in Louisiana," said Dr. Sorenson."This grant will provide state-of-the-art technology to our students and help LSUE to continue to serve as a leader in the state of producing top health care professionals."
###