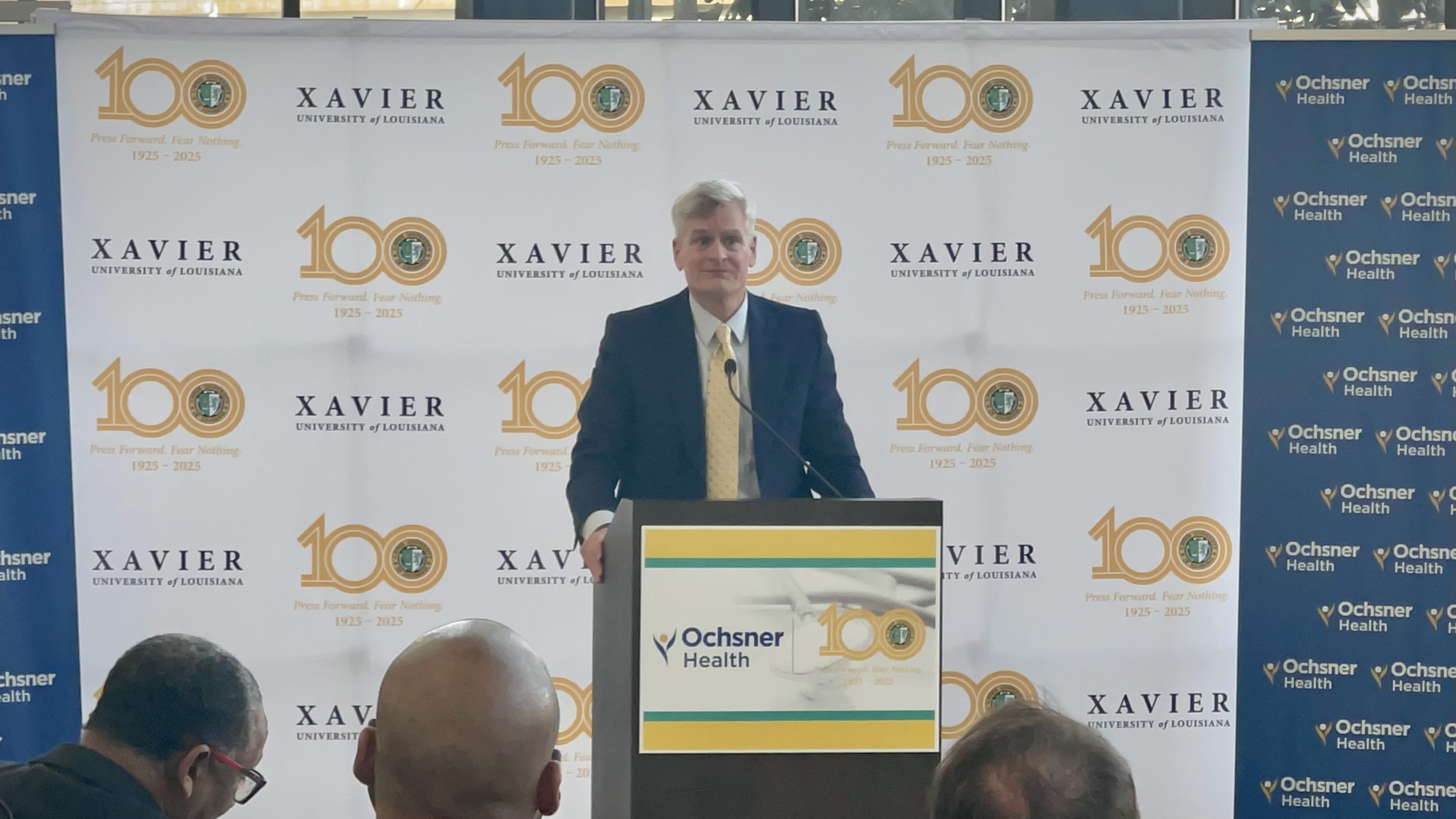 METAIRIE – Today, U.S. Senator Bill Cassidy, M.D. (R-LA) spoke at a press conference where Xavier University of Louisiana and Ochsner Health announced they will create a joint College of Medicine. They will form a non-profit corporation, create a new curriculum and utilize facilities and personnel of both institutions to support the college. When established, it will be the fifth medical school in Louisiana.
"Xavier and Ochsner are creating opportunity for future medical students, and opportunity for better health for those who these future doctors treat," said Dr. Cassidy. "It is good for our city, good for our state, and good for our nation."
Cassidy was joined by Dr. C. Reynold Verret, President of Xavier University of Louisiana.
"I thank Senator Cassidy for his continuing support," said Dr. Verret. "Senator Cassidy has advocated for the education of more doctors and recognizes the need for diversity and equity in healthcare."
According to Human Resources for Health, Louisiana is projected to have the third worst shortage of physicians of any state by 2030. Additionally, African-Americans only account for 5% of physicians despite comprising 13% of the U.S. population. A new college of medicine at Xavier will mark the fifth Historically Black College and University to have such a school, and help Louisiana address its lack of physicians.
Currently, Xavier and Ochsner work together to provide clinical training sites for Xavier's pharmacy students. Ochsner also supports Xavier's Physician Assistant (PA) program, which graduated 37 students in May 2022. Ochsner and Xavier also work together to improve health equity through graduate programs in the health sciences and via the Ochsner Health and Xavier University Institute for Health Equity and Research.
To support Xavier's efforts, Cassidy introduced and passed into law the John Lewis National Institute on Minority Health and Health Disparities Research Endowment Revitalization Act. This law increases investments in schools conducting critical research into minority health disparities.
###