BATON ROUGE – Today, U.S. Senator Bill Cassidy, M.D. (R-LA) participated in a panel discussion before high school seniors at The Dunham School, where he discussed how they can have careers in public service.
"These students are our future educators, business leaders, professionals, craftsmen and craftswomen," said Dr. Cassidy. "We should all contribute to their development. Their future, and our future, depends upon it."
Cassidy shared with students his experiences as a Member of Congress. Joining him to speak with students were Mr. David Fleshman of Brezeale, Sachse and Wilson, and Mr. Larry Roedel of Roedel Parsons Blache Fontana Piontek and Pisano.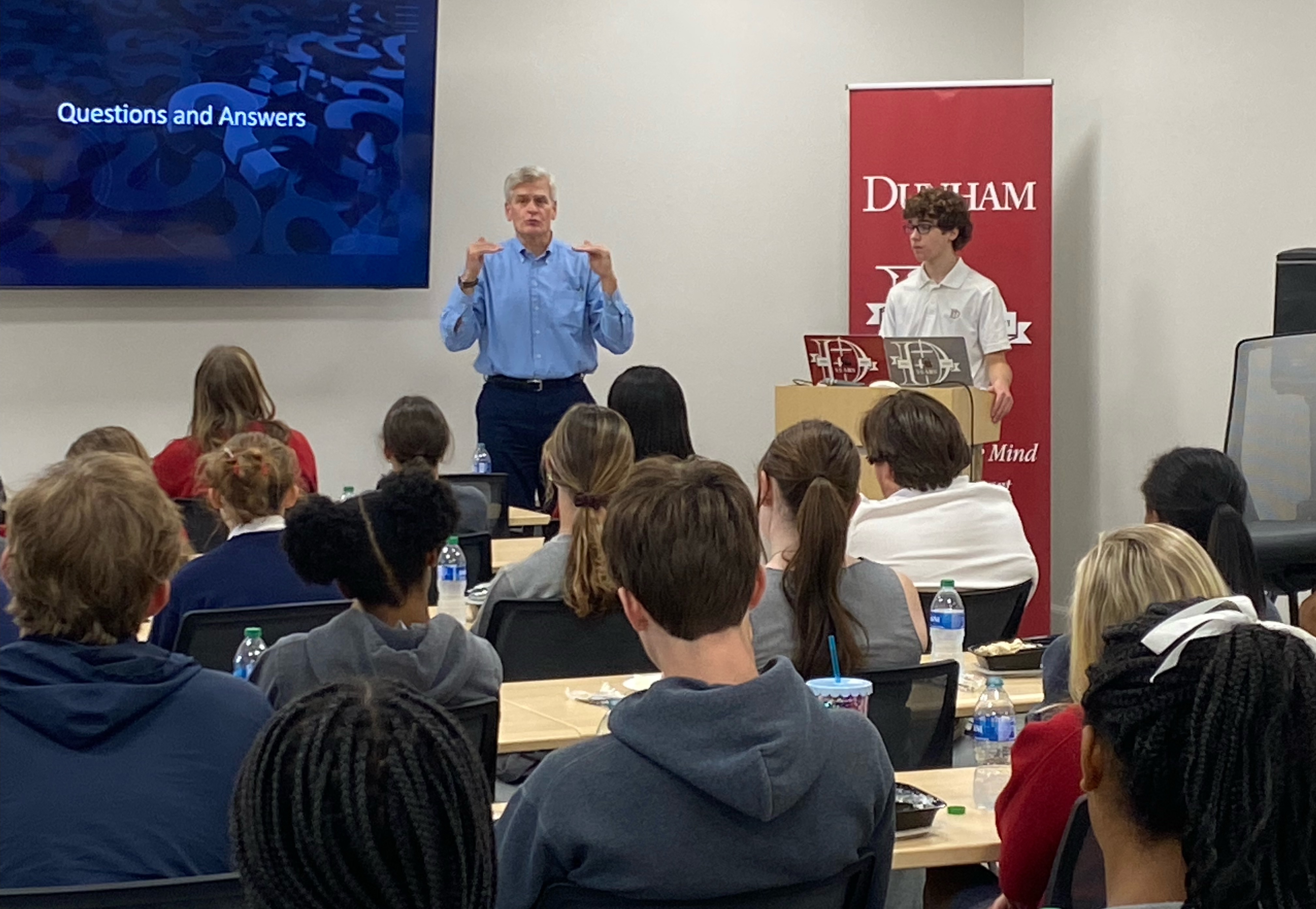 Cassidy was also welcomed to the school by Mr. Steve Eagleton, Head of School for Dunham.
"We appreciate Senator Cassidy speaking at today's Lunch and Learn session on law and politics," said Mr. Eagleton."Providing Dunham students with opportunities to connect with community leaders and professionals as they explore future career paths is an important aspect of our leadership development program. While many students attend college out of state, we hope that these deep dives into career choices will encourage students to consider a potential career in Louisiana after they graduate."
###