METAIRIE – Today, U.S. Senator Bill Cassidy, M.D. (R-LA) spoke in New Orleans with legislators and industry leaders from across the country at the Global Energy and Environmental Issues Conference, sponsored by the Energy Council. The Energy Council is a non-partisan legislative organization comprised of members from 14 energy-producing states in the United States and two provinces in Canada.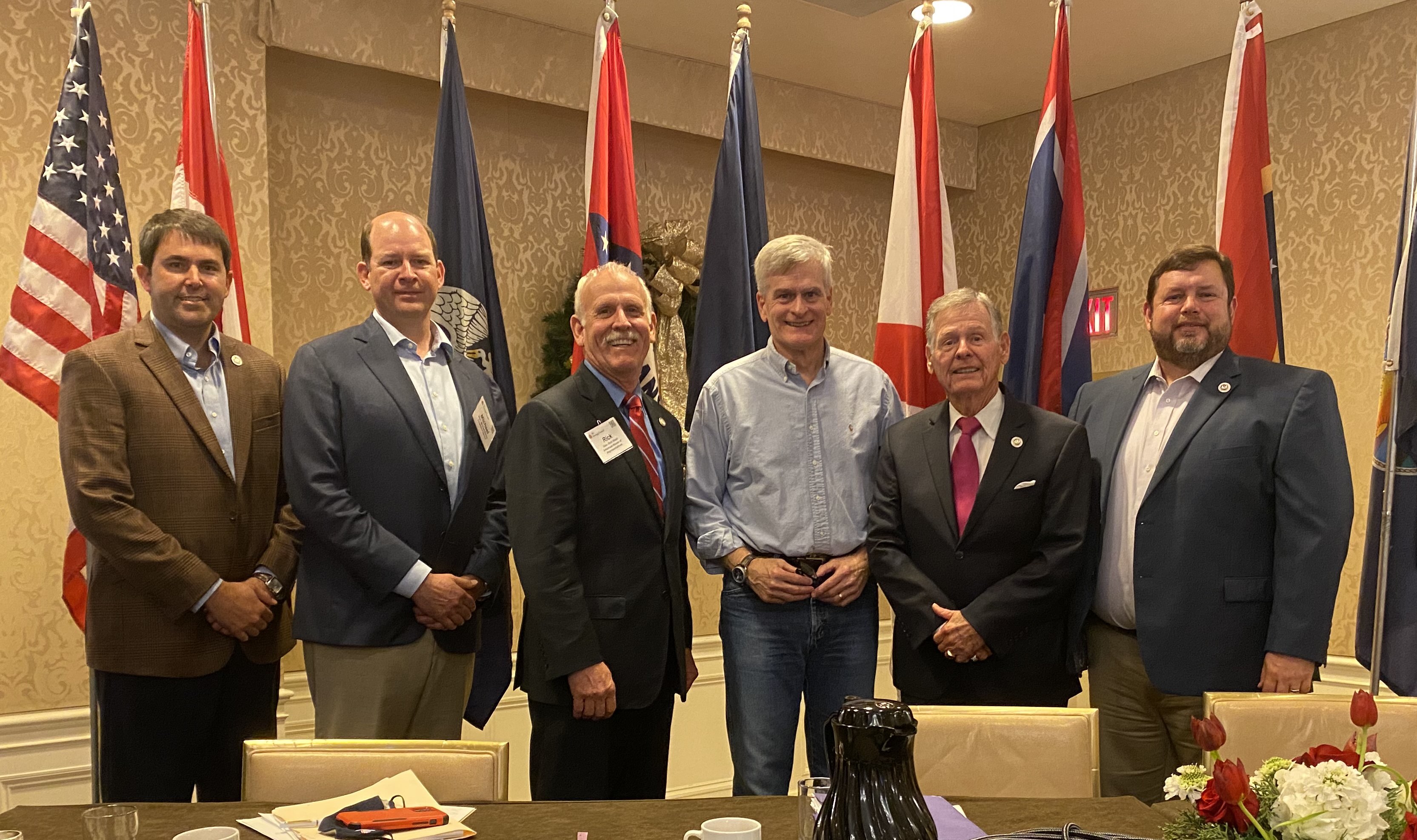 "Spoke today to the Energy Council about the future of energy, about bringing Louisiana and other states' energy economies into the future, for the benefit of our states, our workers and our nation," said Dr. Cassidy.
Cassidy was welcomed by members of the Energy Council.
"The federal government's energy policies have a significant impact on state and local governments, and we appreciate Senator Cassidy speaking to us today about some of those policies," said Energy Council Global Meeting Vice Chair and Louisiana State Representative Francis Thompson. "We learned a lot and are grateful for his time."
Cassidy has been a leader in strengthening Louisiana's energy industry. The Infrastructure Investment and Jobs Act, which was signed into law last month, includes over $5 billion to develop carbon sequestration projects. It also includes nearly $5 billion for orphan well remediation, over $3 billion to clean up Superfund sites, and $8 billion to develop hubs for clean hydrogen, among other funds. Finally, it expands the Outer Continental Shelf Lands Act to permit energy storage.
Additionally, last month, Cassidy joined U.S. Senator Kevin Cramer (R-ND) to write a column for The Hill criticizing the president's energy policy. They observed that his policy to discourage domestic energy production is counterproductive because it chases manufacturing overseas, often to countries with worse environmental standards. Additionally, Cassidy recently introduced legislation to prevent the Secretary of Energy from tapping the Strategic Petroleum Reserve unless the Secretary of the Interior issues a plan to increase domestic oil and gas production on federal lands and waters.
###