METAIRIE – Today, U.S. Senator Bill Cassidy, M.D. (R-LA) met with the leadership of Odyssey House Louisiana to discuss how they are treating people with opioid addictions. They also discussed federal efforts to stop the flow of opioids into the United States.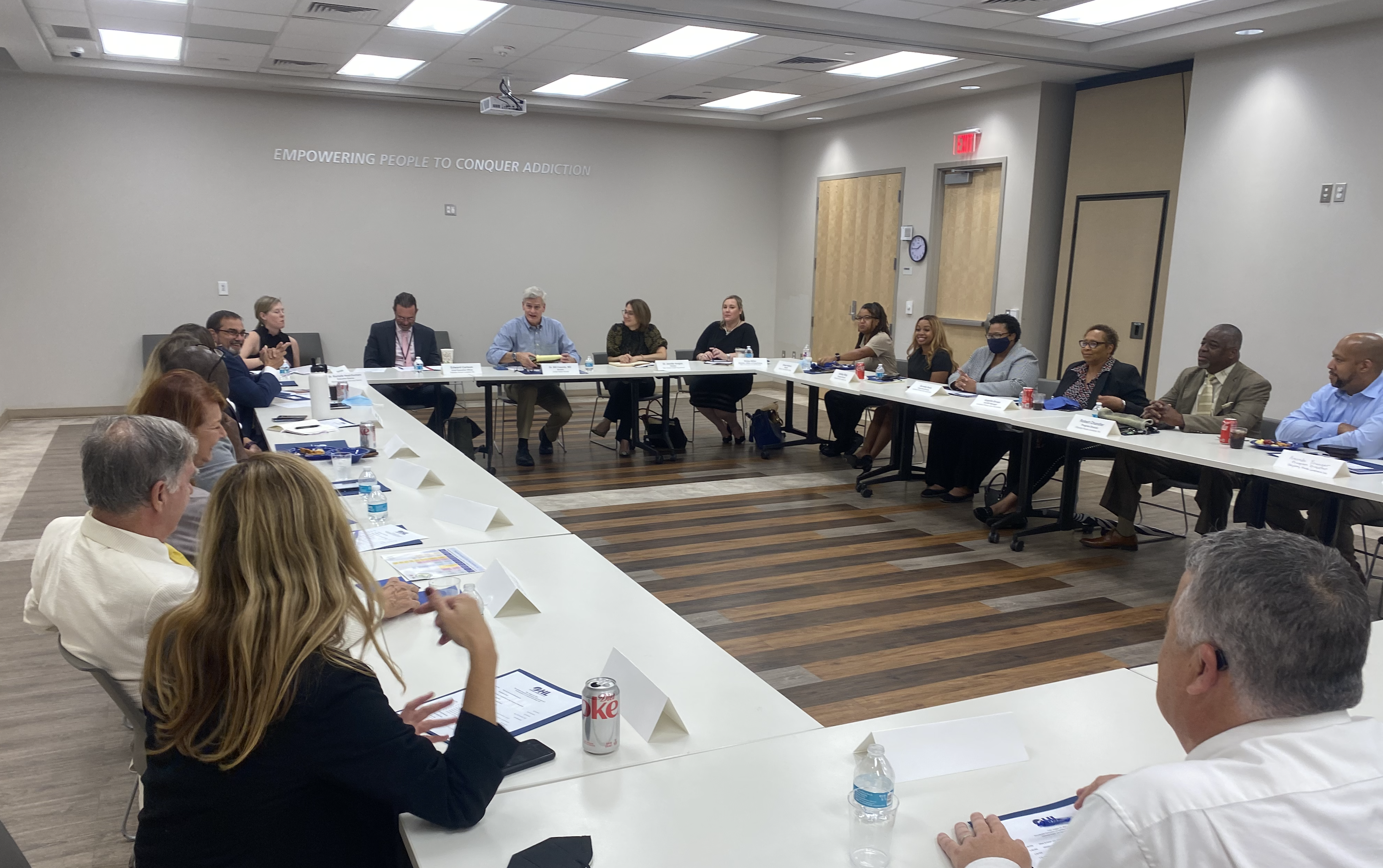 "The United States lost 100,000 people from overdoses last year," said Dr. Cassidy. "Southeast Louisiana has been particularly hard hit. This group discussed how federal resources can be used by state and local leaders to better address these issues. There's no one solution, but working together, we can find solutions that will save lives."
Cassidy has been a leader in securing federal assistance to address opioids. In December of 2016, Cassidy passed into law the Mental Health Reform Act, which expanded federal resources for mental health and substance abuse treatment programs. It also included $1 billion over two years for grants targeting opioid abuse prevention and treatment activities. Later in October of 2018, he helped pass the Opioid Crisis Response Act into law, which took additional measures to help people with addictions, many of which were written by Cassidy.
Cassidy has recently introduced legislation that would make permanent the designation of fentanyl and fentanyl analogs as Schedule I substances in the Controlled Substances Act. This year, he also spoke about the fentanyl crisis on the Senate floor and co-led a hearing of the Senate Health, Education Labor and Pensions Committee on the crisis.
Cassidy was welcomed by Mr. Ed Carlson, CEO of Odyssey House Louisiana.
"Odyssey House Louisiana was honored to have Senator Cassidy visit our facility today for a robust discussion around substance use disorder treatment, current challenges, including the ongoing COVID pandemic and opioid epidemic, and proposed solutions to help improve outcomes for the populations we serve," said Mr. Carlson. "Senator Cassidy has long been a champion of Louisiana's most vulnerable citizens. We are appreciative of his leadership in parity efforts so they coverage for substance use and mental health disorders is comparable to coverage for other forms of medical care. As Louisiana and the nation battle multiple crises of addiction and substance use, the conversations we have about overcoming these challenges must be centered around treatment and we are grateful that the policymakers, stakeholders, and fellow providers present today see the importance of this ongoing dialogue and action steps."
Earlier, Cassidy met with members of the St. Tammany Chamber of Commerce and the Northshore Young Professionals group. They discussed the issues facing businesses in the parish.
"These leaders know how important it is to improve Louisiana's infrastructure," said Dr. Cassidy. "The bipartisan infrastructure bill will connect the Northshore, including Washington Parish, to high-speed internet. It will also prepare our oil and gas industry for the future. It's a win for Louisiana, and a win for our workers."
Among those present with Cassidy was Ms. Noble-Bates Young, Executive Director at the Northshore Business Council.
"As part of the Young Professionals, I value Senator Cassidy's availability to our group and his vision for what our future can be," said Ms. Young. "He understands the importance of the minor details that shape our community's potential. From his work on mental health and infrastructure, we are grateful for his service!"
###