METAIRIE – Yesterday, U.S. Senator Bill Cassidy, M.D. (R-LA) participated in Veterans' Day events in St. Charles and St. James Parishes. At both stops, he thanked veterans for their service, and spoke about his efforts to help them in Washington.
"I had the chance to meet veterans and learn what problems they're having with the VA. My goal is to take their wisdom and channel it into policy in Washington," said Dr. Cassidy. "They deserve our support."
Last month, Cassidy passed into law the Solid Start Act, which ensures veterans contacted three times within 12 months of leaving the military about the benefits they can receive. He also grilled the U.S. Secretary of Veterans' Affairs in September on why lawmakers can't get data about whether health care is being effectively provided to veterans.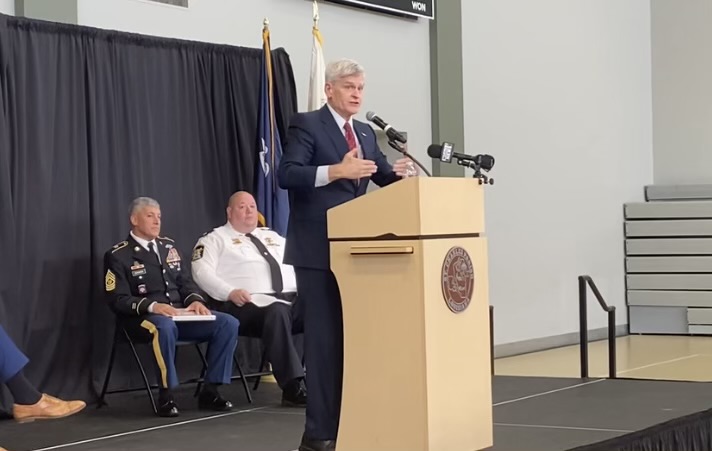 Cassidy was welcomed to St. Charles Parish by Greg Champagne and Matt Jewell, their Sheriff and Parish President. He was later welcomed to St. James Parish by Parish President Pete Dufresne.
"I would like to thank United States Senator Bill Cassidy for joining us to recognize those that have fought for our freedom in this great country," said Sheriff Champagne.
"Our veterans and their families have sacrificed so much for us all, and they are the backbone of our nation," said President Jewell. "It is an honor to host this event with Sheriff Champagne, and I am glad Senator Cassidy was able to join us for such an important day."
"When I got the call that Senator Cassidy wanted to attend our Veterans Day celebration, I knew our veterans would love that their Senator wanted to come honor and recognize their service," said President Dufresne. "It's refreshing to know Senator Cassidy has not overlooked our small community – everyone is important to him. The Solid Start Act is a big deal, and our veterans appreciated hearing about the new resources available to them directly from the author.
That afternoon, Cassidy also met students at Holy Cross School to discuss how their government works, and why public service is important.
"The young men at Holy Cross are part of a World War II class. They understand how special our country is," said Dr. Cassidy. "Our time was spent demonstrating how Congress works and how differences are addressed democratically."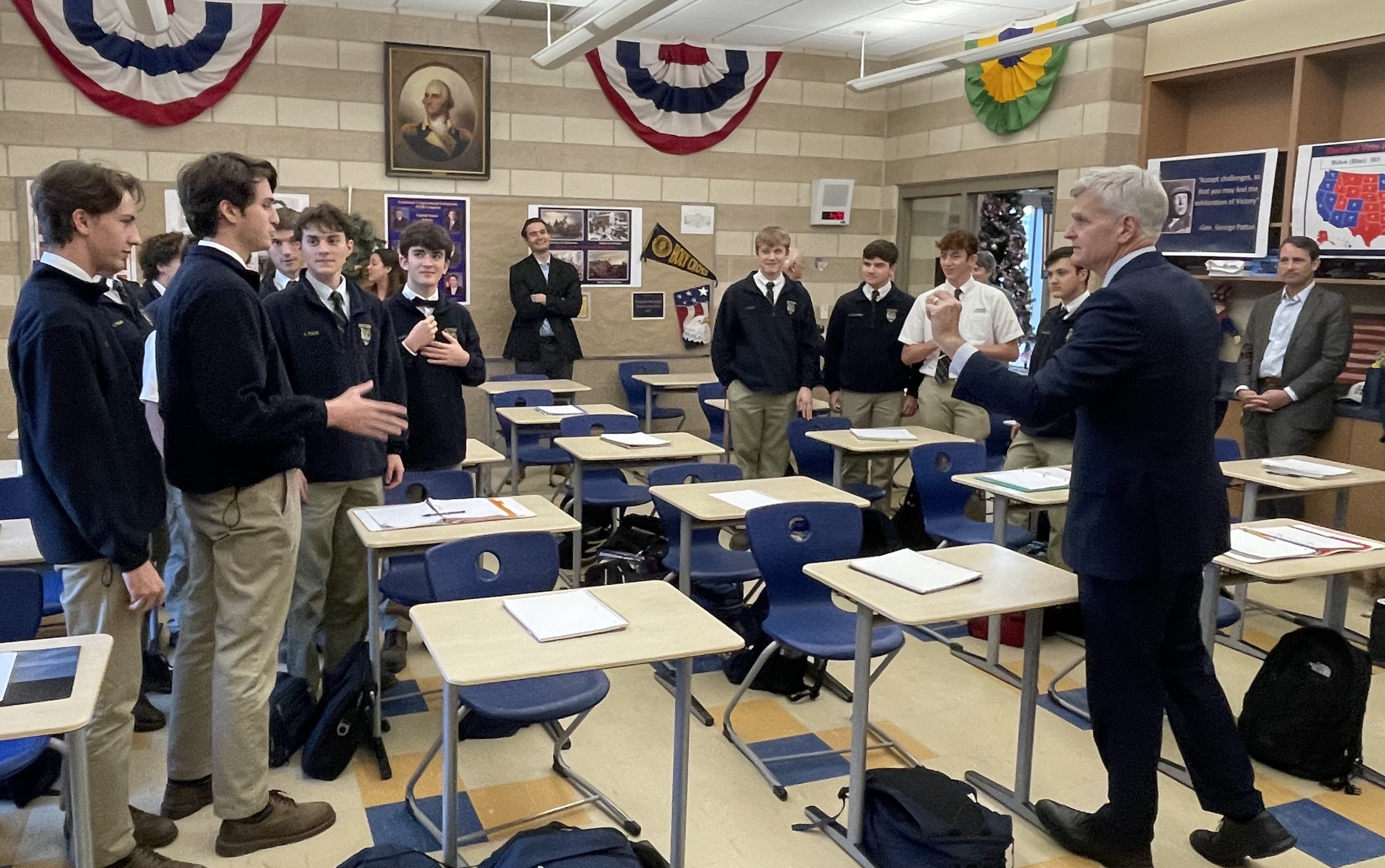 Cassidy was welcomed by Mr. William Gallagher, headmaster at Holy Cross School.
"Holy Cross School was extremely honored to host Senator Bill Cassidy, M.D. for a campus visit today. Senator Cassidy warmly greeted Holy Cross board members, staff, and students, chatting with them about the school. The highlight of the visit was when Senator Cassidy presented a civics class to a group of seniors in the Scholars Program. We appreciate his teaching our students how government works. We want our students to be informed citizens and learn how they can make a difference in their communities. To that end, Senator Cassidy's visit helped enormously," said Mr. Gallagher.
###