MONROE – Today, U.S. Senator Bill Cassidy, M.D. (R-LA) concluded his first week of Rural Community Funding Summits in Louisiana, visiting Ruston, Winnsboro and Opelousas. Local officials throughout North Louisiana and Acadiana met with representatives of federal and state agencies to discuss how they can access funds from Cassidy's Infrastructure Investment and Jobs Act (IIJA).
"We want our state and communities to get better and better," said Dr. Cassidy. "Connecting local officials with the opportunities coming from the Infrastructure Investment and Jobs Act makes this future happen."
Among other agencies, representatives from the U.S. Department of Commerce, U.S. Small Business Administration and USDA Rural Development were on hand to discuss the money available for economic development, water and sewer programs, and telecommunication assistance, among other programs. Representatives from the Louisiana Departments of Environmental Quality and Health and the Louisiana Rural Water Association discussed state money for water projects, and officials from Connect Louisiana demonstrated how communities can connect to broadband.
Since signed into law in November 2021, Louisiana has received over $1.5 billion from the IIJA to build roads and bridges, improve sewage and water treatment and expand broadband access in rural communities, among other priorities. As examples, the EPA announced last month that Louisiana will receive over $64 million for its Clean Water State Revolving Fund for Fiscal Year 2023, to improve water infrastructure.
Money was announced in January of 2022 for bridge projects, including in Avoyelles, Caddo, Morehouse, Natchitoches, Ouachita and Webster Parishes. Tens of millions more were announced for road projects in Shreveport and Natchitoches last August. Louisiana was also the first state to receive broadband funding from the IIJA, and will receive millions more for that purpose.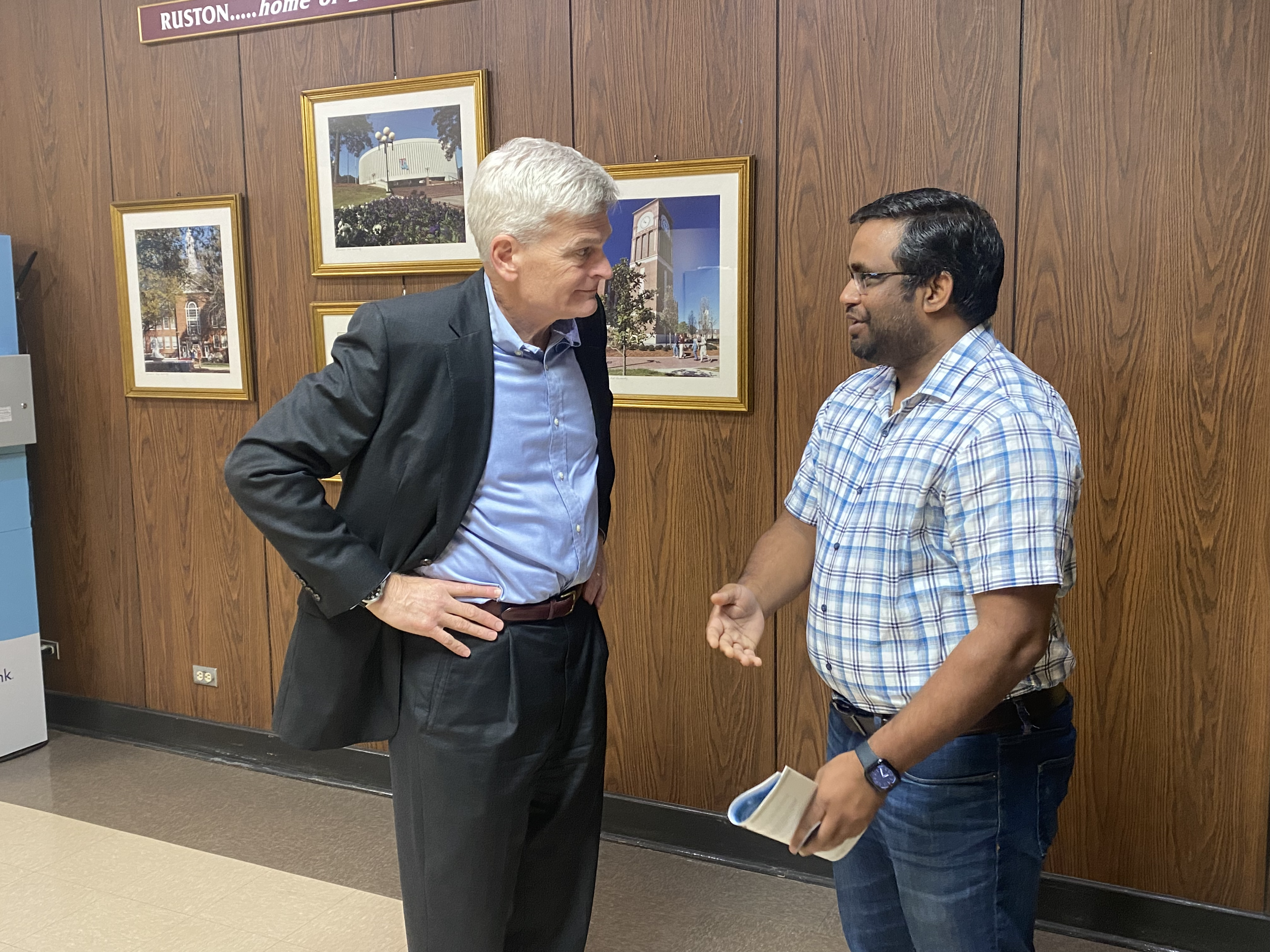 Cassidy co-hosted the summits with USDA Rural Development and the Louisiana Housing Corporation. Mayors from Ruston, Winnsboro and Opelousas were also there to welcome the Senator.
"I want to personally thank Senator Cassidy for all he has done for Ruston," said Ruston Mayor Ronny Walker. "The BUILD grant he helped us secure will put Ruston at the forefront of innovation in smart grids between downtown Ruston and Louisiana Tech. His infrastructure bill devotes millions more to BUILD grants for other communities, and we appreciate him sharing how we can access that money."
"I met with Senator Cassidy at the rural community funding summit in Winnsboro Tuesday," said Winnsboro Mayor Alice Wallace. "I appreciate him bringing all the resources here that are necessary to help our community."
"I am glad we have a Senator who is focused on the needs of people in St. Landry Parish and across Acadiana," said Opelousas Mayor Julius Alsandor. "We have serious issues with flooding, sewage and lack of broadband, and his infrastructure bill helps address these issues. Thank you Senator Cassidy for coming to Opelousas and helping us learn how we can take advantage of your bill."
###