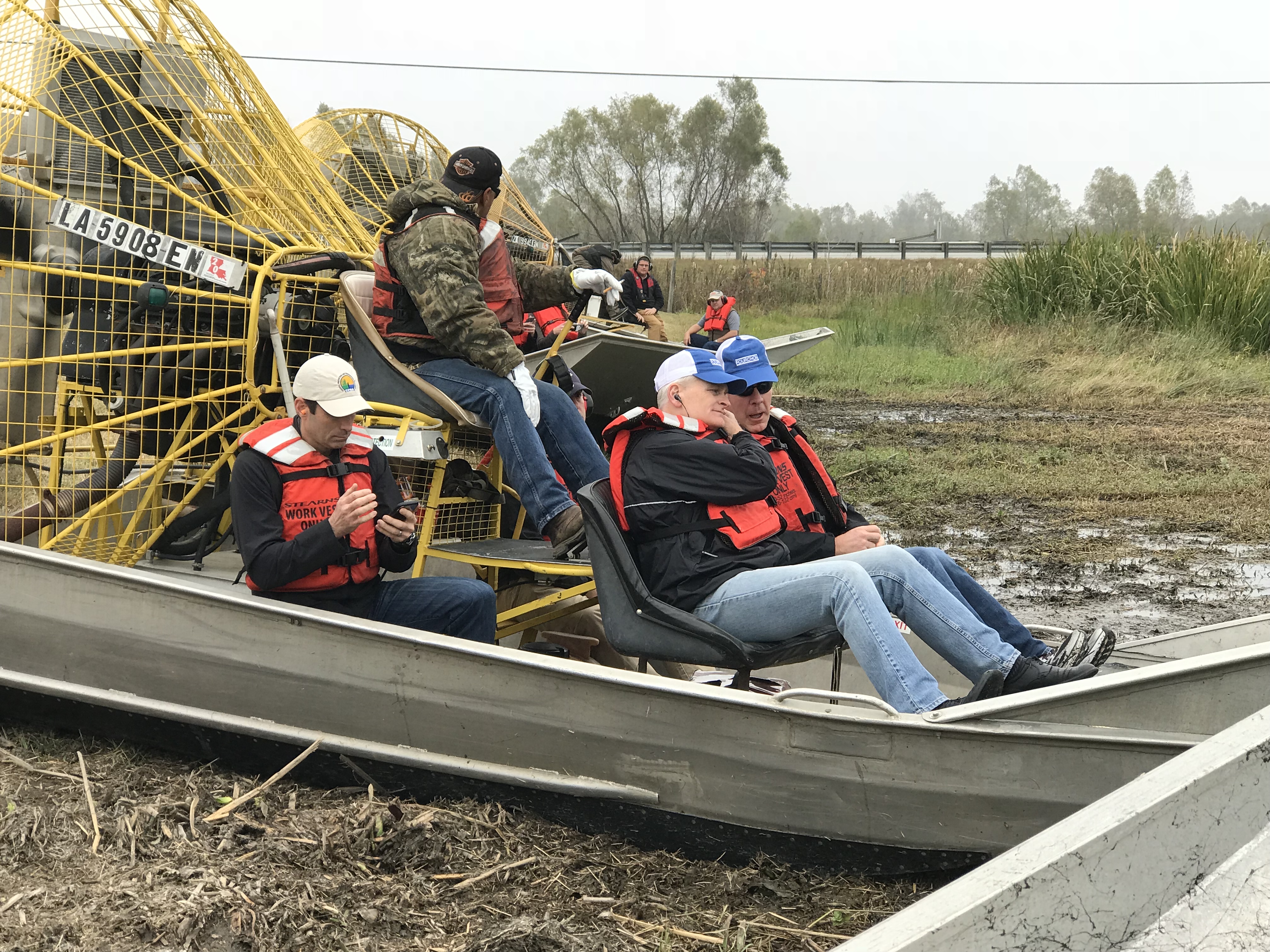 WASHINGTON—U.S. Senator Bill Cassidy, M.D. (R-LA) hosted U.S. Department of the Interior Secretary Ryan Zinke today, along with U.S. Senator John Kennedy (R-LA) and U.S. Representative Garret Graves (R-LA) for events in Baton Rouge, Thibodaux, and Ama, Louisiana.
"Today's meetings with Secretary Zinke were very productive with a lot of emphasis on coastal restoration," said Dr. Cassidy. "The Tax Cuts and Jobs Act includes nearly $100 million for continuing coastal restoration. Secretary Zinke is very aware of the need to work as a team, speed up permitting and shorten the process by which restoration projects can be completed."
Briefings with local leaders and an airboat observation of the Davis Pond Freshwater Diversion focused on Louisiana's land loss crisis and the state's Coastal Master Plan to address it, the federal government's role in the effort, and the national economic importance of coastal restoration and protection as a vital part of U.S. energy dominance. The Water Institute of the Gulf, the Louisiana Coastal Protection and Restoration Authority, the Greater Lafourche Port Commission, local government officials, environmental organizations and members of the Louisiana business community joined Secretary Zinke and the members of Congress in discussing these issues.
In July, Cassidy invited Secretary Zinke "to visit Louisiana to view the coast, learn how Louisiana uses offshore leasing revenues for coastal restoration projects, and how cuts to those revenues would impact vulnerable regions as well as America's energy supply chain."
###