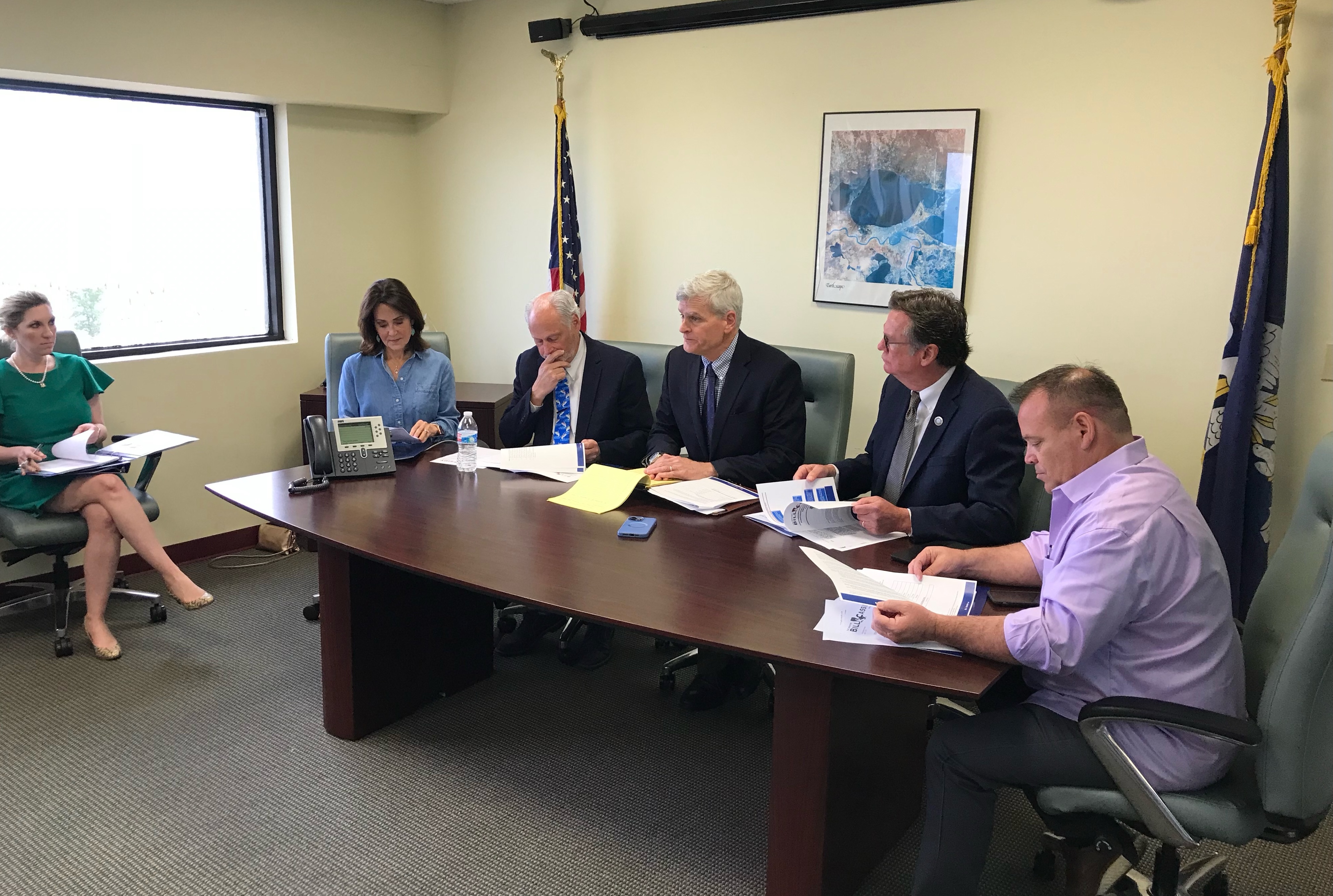 NEW ORLEANS – Today, U.S. Senator Bill Cassidy, M.D. (R-LA) met with Parish Presidents and officials with the Pontchartrain Basin Restoration Program's Executive Committee and the University of New Orleans' Research and Technology Foundation to discuss ongoing restoration efforts of the Pontchartrain Basin, which will receive over a 500% increase in annual funding for the next five years thanks to Cassidy's bipartisan Infrastructure Investment and Jobs Act (IIJA).
Over the next five years, the IIJA will provide $53 million to support local restoration efforts for the basin. This will add $10.4 million a year to the $1.9 million the project receives annually from the EPA. The funds will help restore not just Lake Pontchartrain but all the rivers and lakes that comprise the basin. The purpose is to restore the ecological health of the basin.
"From preserving its ecosystems and restoring erosion, to fending off storms and enhancing recreational opportunities, a healthy Lake Pontchartrain is vital for our state," said Dr. Cassidy. "The bipartisan infrastructure law ensures we have the funding to meet these needs.
Cassidy was welcomed by Mr. Carlton Dufrechou, Chair of the Pontchartrain Basin Restoration Program's Executive Committee.
"This is a dream come true," said Mr. Dufrechou. "We've been looking for these kinds of funds for the Pontchartrain Basin for decades. We appreciate Senator Bill Cassidy delivering these funds. He hit a homerun.
###