WASHINGTON—Today, US Senator Bill Cassidy, MD (R-LA) met with Health and Human Services Secretary nominee, Representative Tom Price, MD (R-GA).
In the House of Representatives, Drs. Cassidy and Price worked closely together on health care policy and frequently met for breakfast to discuss ideas.
"Dr. Price and I have an established working relationship and friendship from our time in Congress. Today's conversation only confirmed that this will continue as he moves into his new role as HHS Secretary," said Dr. Cassidy. "I look forward to working with Tom on an Obamacare replacement plan that works for all Americans."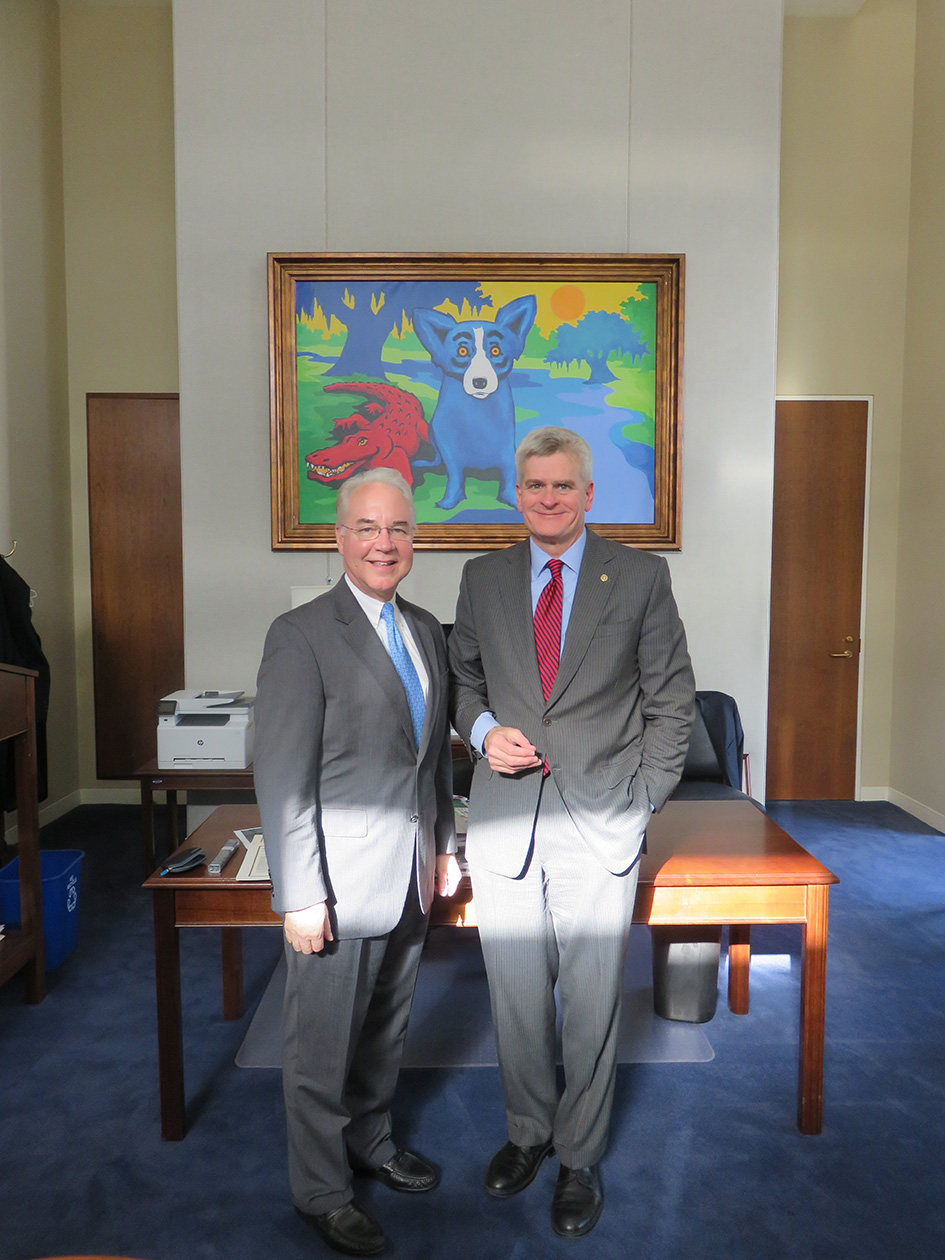 Dr. Cassidy has introduced his own replacement health care plan, The World's Greatest Healthcare Plan, which displays similarities to Dr. Price's plan.
Read what others have said about The World's Greatest Healthcare Plan here.