METAIRIE – Today, U.S. Senator Bill Cassidy, M.D. (R-LA) met with business leaders in the construction industry and related trades, on the Infrastructure Investment and Jobs Act (IIJA) and the opportunities it provides. Cassidy co-wrote the legislation, which passed the Senate in November of 2021.
"The bipartisan infrastructure bill will not only position our state for the modern economy but also create jobs directly and indirectly," said Dr. Cassidy. "Those direct jobs are related to construction and manufacturing. Today, I was privileged to speak to those companies that are doing that work and creating those jobs."
In January, Cassidy announced that Louisiana will receive approximately $1 billion over five years, including $202.6 million in the current fiscal year, to repair bridges and infrastructure. An additional $82 million over five years was announced in April. Additionally, Cassidy announced this month that $135 million will be allocated to Louisiana over five years to protect roads, bridges and infrastructure from natural disasters.
Louisiana has also been allocated money to build flood projects throughout south Louisiana. In January, over $378 million was allocated from the IIJA to the Morganza-to-the-Gulf Hurricane Protection System. $125 million was dedicated to the Southwest Coastal Louisiana Hurricane Protection System. Additional money has been allocated since the IIJA passed for airports, Superfund site clean-up, and orphan well plugging.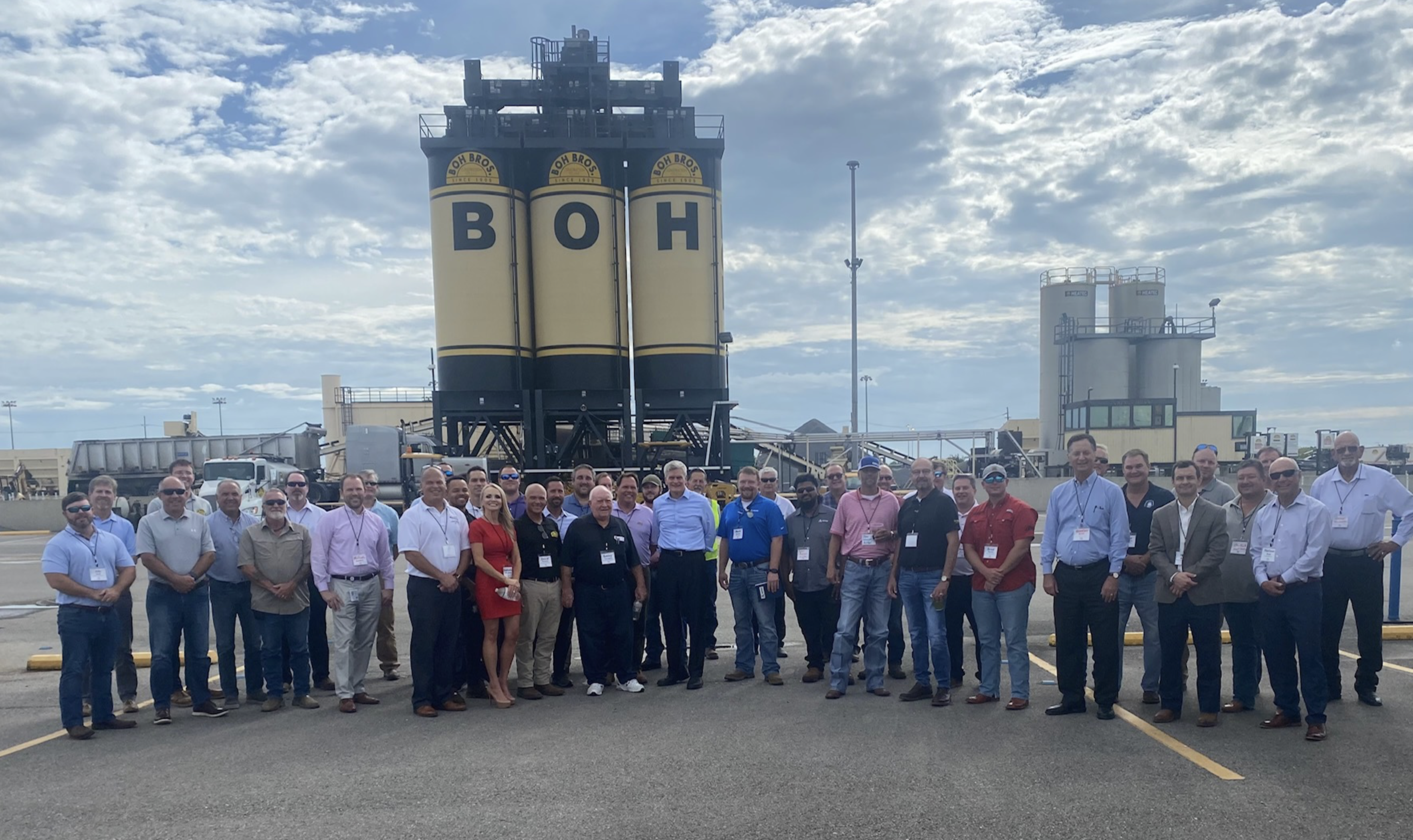 Cassidy was joined by Mr. Erich Ponti, Executive Director of the Louisiana Asphalt Pavement Association.
"Senator Cassidy played a key role in the successful passage of the bipartisan infrastructure bill (IIJA)," said Mr. Ponti. "The IIJA is beginning to fund needed improvements to Louisiana's roads and bridges. Our members appreciated learning more about the opportunities this bill provides to our membership and the State of Louisiana. We will continue to work with the Senator to strengthen Louisiana's transportation network."
Later, Cassidy visited ADVANO, which is a leader in clean energy solutions. ADVANO has developed technologies to extend the life of batteries by using silicon in the component production stage. By using silicon for 20% of the battery, there is a 25% gain in the life of the battery. This will be useful for electric vehicles and phones, and ADVANO believes it can create over 500 new, high-quality jobs in Louisiana over the next ten years.
"This technology is coming to New Orleans and being brought to scale to create manufacturing jobs here in Louisiana," said Dr. Cassidy. "It's a huge accomplishment."
Cassidy was led through ADVANO by Mr. Shiva Adireddy, CEO and co-founder of AVANO.
"We appreciate that Senator Cassidy visited us at AVANO today," said Mr. Adireddy. "ADVANO is developing a robust battery supply chain in the Gulf South, leveraging Louisiana's expertise in specialty chemicals manufacturing and transportation and logistics to manufacture the next generation of battery materials."
"Senator Cassidy's work to advance energy security, particularly through the passing of the Infrastructure Investment and Jobs Act, has unlocked significant support for the commercialization of next-generation battery materials like ADVANO's REALSi silicon anode technology. We look forward to continuing to work with Senator Cassidy's office to attract these resources to the State of Louisiana."
###