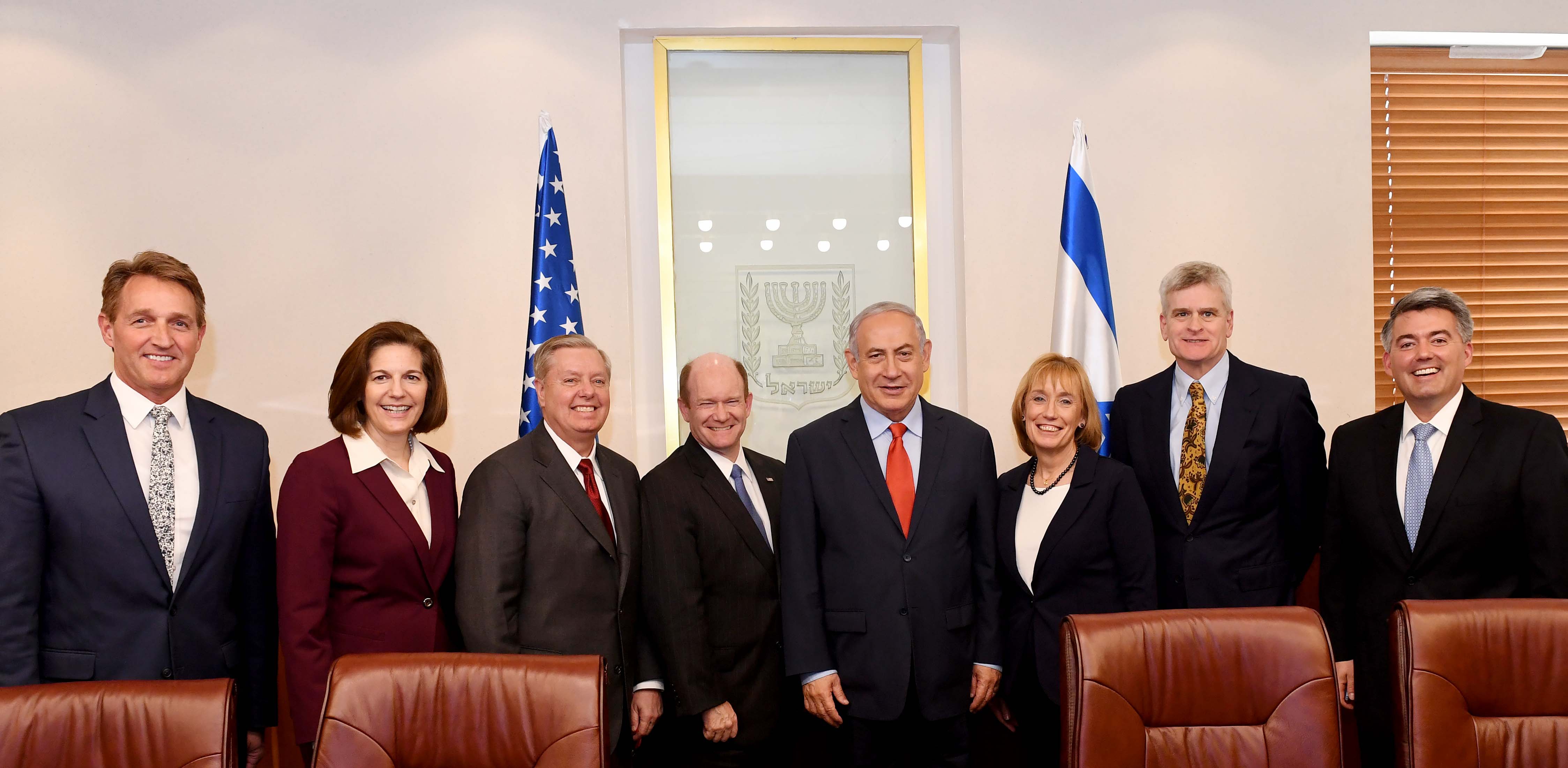 WASHINGTON— U.S. Senator Bill Cassidy, M.D. (R-LA), recently joined a bipartisan delegation of senators in meetings with foreign heads of state and senior government officials in the United Kingdom, Jordan, Greece and Israel, including British Secretary of State for Foreign Affairs Boris Johnson, British National Security Adviser Mark Sedwill, Israeli Prime Minister Benjamin Netanyahu, Israeli Defense Minister Avigdor Lieberman, King Abdullah II of Jordan, and Greek Prime Minister Alexis Tsipras.
Cassidy joined Senators Lindsey Graham (R-SC), Cory Gardner (R-CO), Jeff Flake (R-AZ), Chris Coons (D-DE), Maggie Hassan (D-NH) and Catherine Cortez Masto (D-NV) the week of February 18 in examining the effectiveness of U.S. assistance to Jordan and Israel, and for discussions regarding America's strategy for stability in the Middle East and counterterrorism efforts. In their meetings with foreign officials, the senators also reaffirmed the United States' commitment to strengthening bilateral cooperation on these and other priorities.
"Maintaining strong relationships with allies is crucial to making Americans safer at home and abroad," said Dr. Cassidy. "We had productive talks about improving cooperation to counter terrorist threats, promoting regional stability, and advancing shared national security priorities. Everyone we met emphasized the leading role the U.S. plays in combating cyber and terrorist attacks.
"It was good to meet with Prime Minister Netanyahu," Dr. Cassidy added. "Israel is our closest democratic ally in the Middle East, and a key partner in keeping Iran and other Islamic extremists in check. I'm glad the Trump Administration is moving swiftly to relocate our embassy to Jerusalem, the eternal capital of Israel."
###