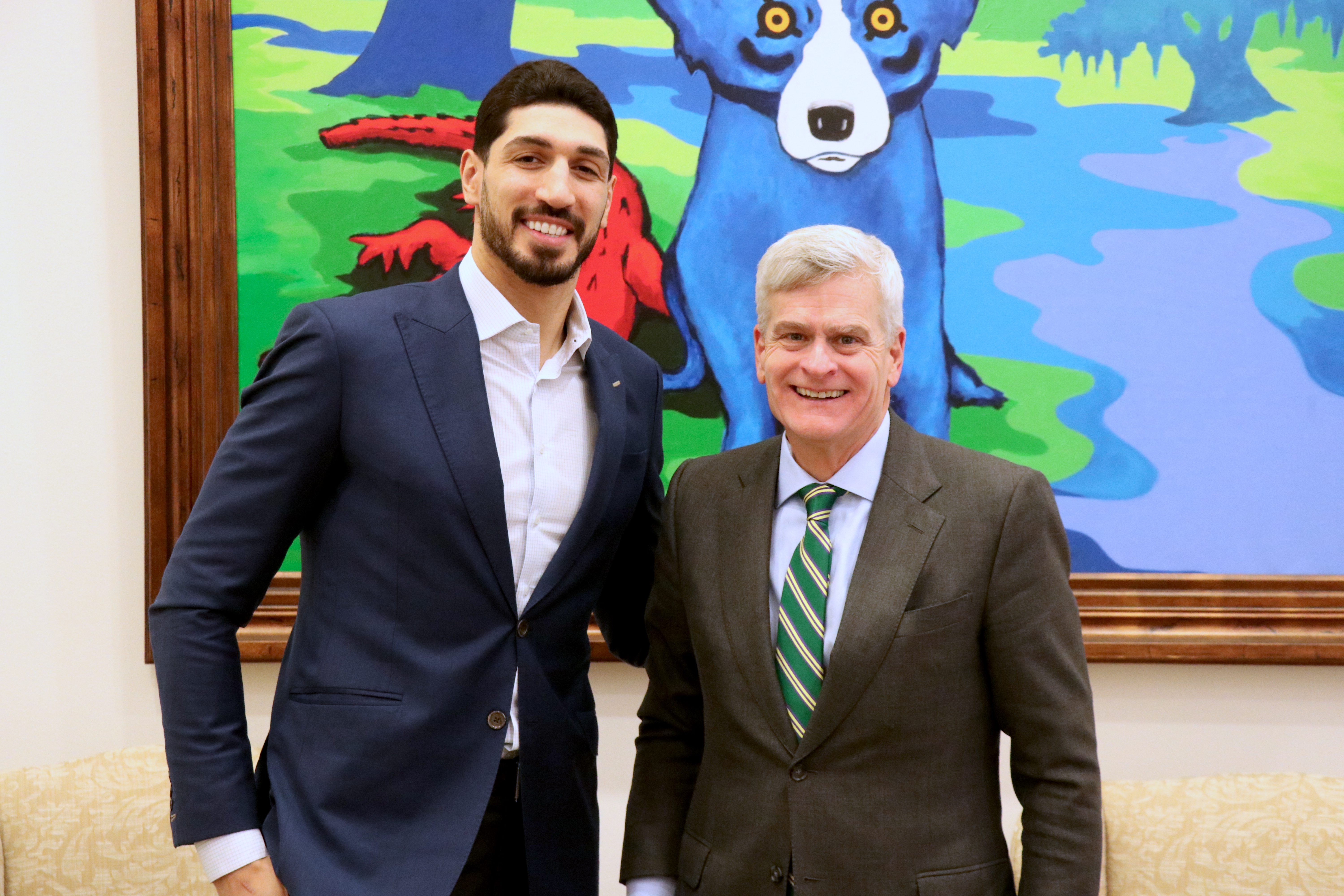 WASHINGTON – U.S. Senator Bill Cassidy, M.D. (R-LA) today met with NBA player and outspoken China-critic Enes Kanter Freedom to discuss the Chinese Communist Party's (CCP) genocide against ethnic minority population, the Uyghurs, and the Beijing Winter Olympics.
"Enes is an important voice highlighting genocide," said Dr. Cassidy. "Some athletes and some NBA owners willfully ignore the CCP's human rights abuses while courting China for higher league profits. We need to amplify those who risk their livelihoods to call out this murderous regime."
Originally from Turkey, Kanter Freedom has been critical of the CCP's business dealings with the NBA, Nike, and the International Olympic Committee. Kanter Freedom officially became an American citizen last November.
Background
Cassidy has been an outspoke critic of the CCP and its slave-based economy, cosponsoring the Uyghur Forced Labor Prevention Act, which became law last year.
Last month, Cassidy wrote an op-ed blasting China's slave-based economy, arguing the real cost of the 'Made in China' label is far higher than just the price tag.
###