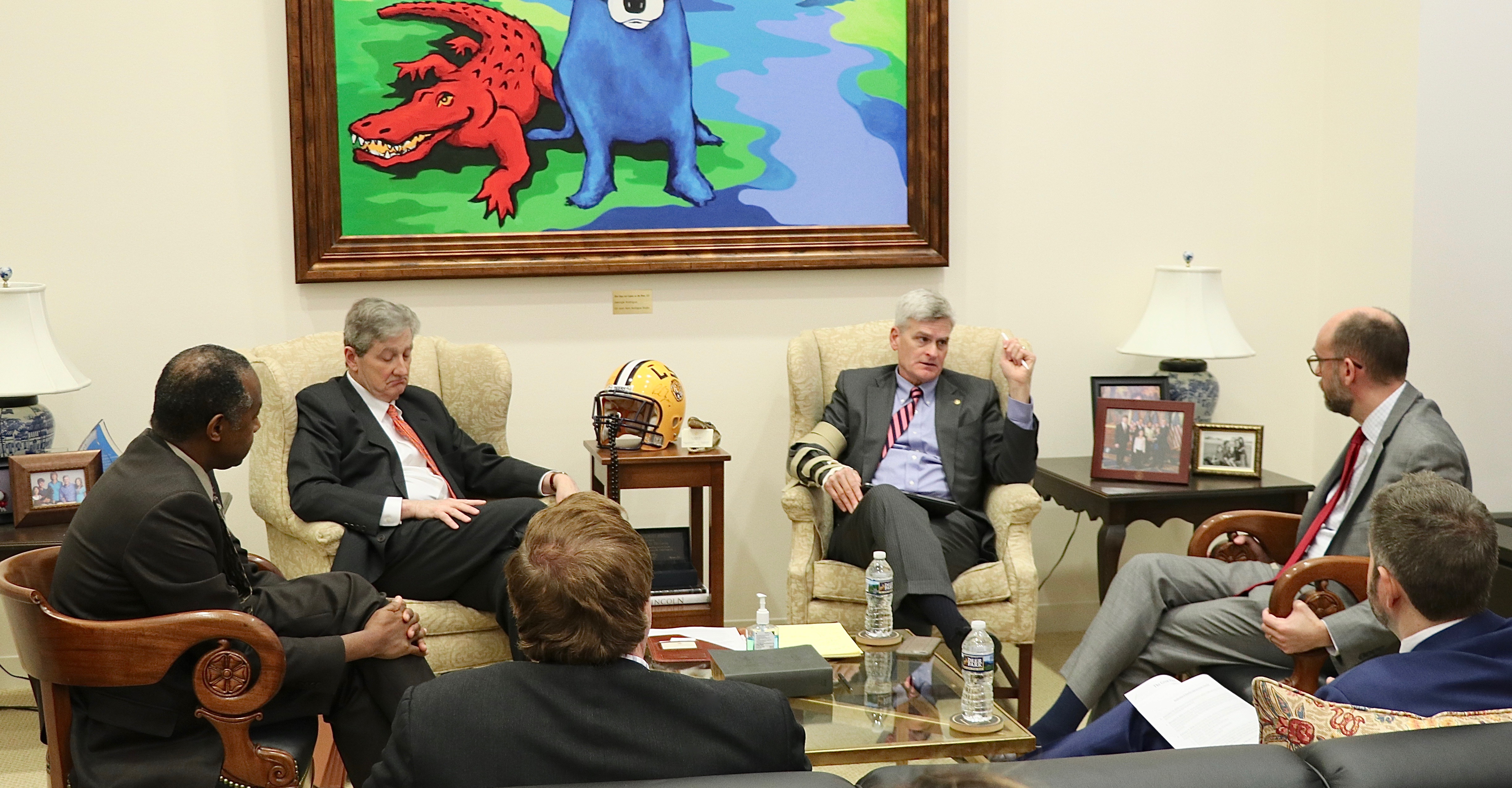 WASHINGTON—U.S. Senators Bill Cassidy, M.D. (R-LA), and John Kennedy (R-LA) met today with Office of Management and Budget (OMB) Director Russ Vought and U.S. Housing and Urban Development (HUD) Secretary Ben Carson, M.D. to discuss long-delayed legal guidance needed to implement the duplication of benefits fix for 2016 Louisiana flood victims passed by Congress and signed into law by President Trump in October 2018. Legal guidance written by HUD must be approved by OMB before it can be released to states so that the duplication of benefits fix can be implemented.
"We continue to fight with the bureaucracy on the interpretation of the law Congress passed with clear intent. From this meeting, we now have a commitment to have a determination on the policy in two weeks," said Dr. Cassidy. "Common sense is that there would not be an issue of duplication of benefits for Louisiana flood victims. If the bureaucracy lacks common sense in their interpretation, we will continue to fight this issue."
Cassidy and Kennedy placed holds on Seth Appleton, nominee for HUD assistant secretary of policy development and research, and Robert Hunter Kurtz, nominee for HUD assistant secretary, until the legal guidance is released. The holds prevent the Senate from approving these nominations.
Last month, Cassidy and Kennedy wrote to Secretary Carson directly, urging HUD to "take immediate action" on issuing specific guidance regarding the duplication of benefits fix. Following this letter, the senators met with HUD Secretary Carson to demand action on duplication of benefits.
###