WASHINGTON – Today, U.S. Senator Bill Cassidy, M.D. (R-LA) participated in a groundbreaking ceremony for Phase 2 of the elevation of the LA-1 highway between Golden Meadow and Port Fourchon. Cassidy helped secure $135 million in INFRA grant funding from the U.S. Department of Transportation (DOT) for the project, including co-signing a letter to then-U.S. Secretary of Transportation Elaine Chao and having staff join the LA-1 Coalition at a meeting with DOT officials to support their efforts.
"Louisiana's Gulf Coast is the energy coast for the United States," said Dr. Cassidy. "Port Fourchon supports the off-shore industry that fuels the rest of the country. Having this highway is essential to this effort. It's been a long time coming, but we're glad it's here.
Among other officials, Cassidy was joined by Mr. Henri Boulet, Executive Director of the LA-1 Coalition.
"Who knew that we would need over $800 million to build this highway? None of us knew! To get creative, I proposed I ask industry to be in a civic-based, multi-million-dollar matching funds commitment," said Mr. Boulet. "This became the greatest professional challenge of my fundraising career. Twenty companies did something they had never done before – help a community leverage state and federal dollars to build state-owned infrastructure. This tells me that there is still a strong civic consciousness across American board rooms."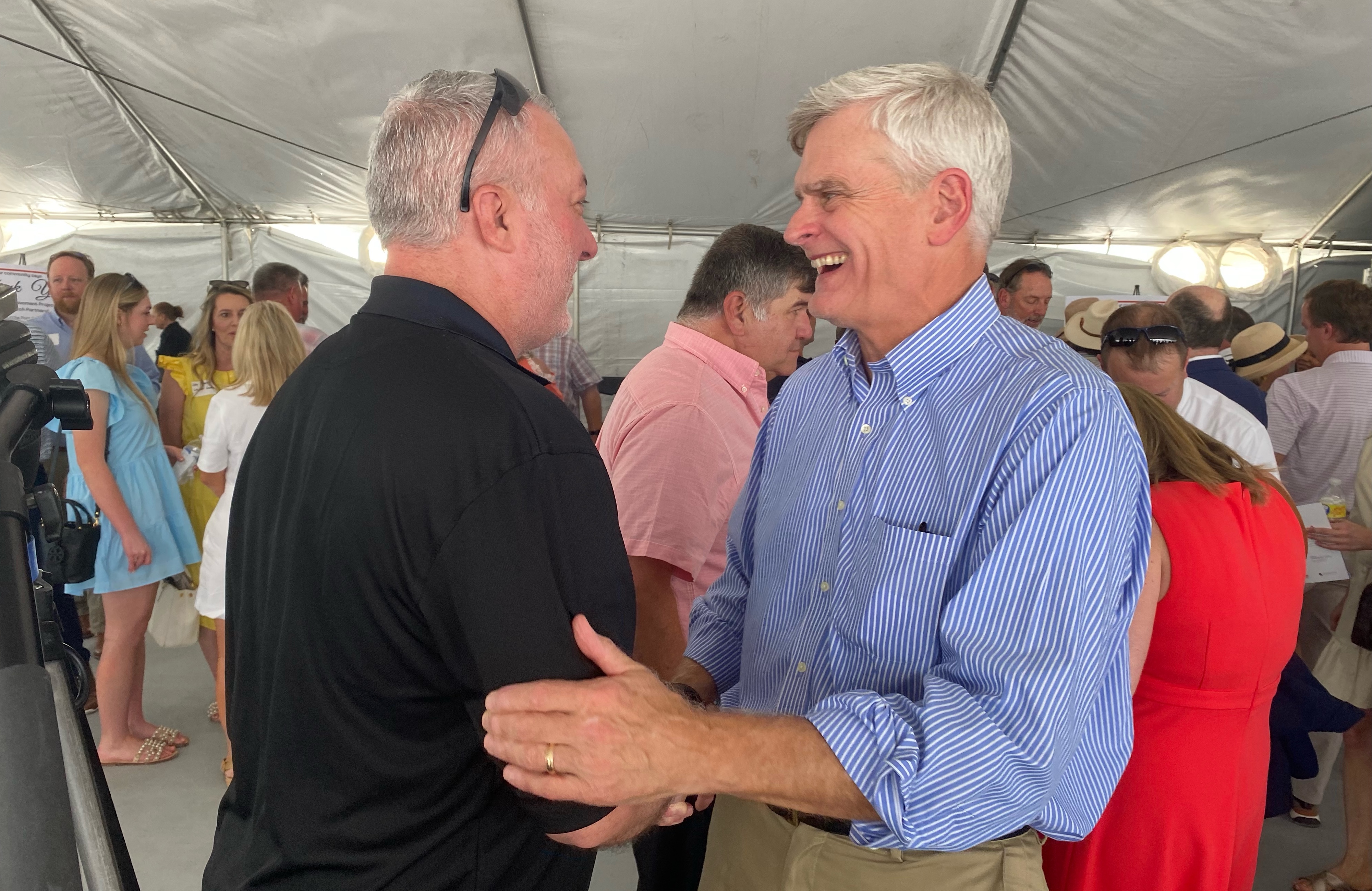 The $135 million secured by Cassidy is part of a $445 million package that will Phase 2 of the LA-1 highway project will finish the elevation of the 19-mile LA-1 corridor from Golden Meadow to Port Fourchon. LA-1 is the only highway that services Port Fourchon, which supports 17% of oil and gas production and creates a $4 billion-per-year economic impact for Louisiana. More than 1,300 trucks and heavy vehicles travel LA-1 daily to support port activity and economic production. When LA-1 is closed due to flooding, it costs the United States $46 million in oil and gas production per day, thus the need for elevation.
Later, Cassidy spoke to the Louisiana Farm Bureau Federation Convention, during its 100th Centennial Celebration. Among other topics, Cassidy discussed the benefits of the Infrastructure Investment and Jobs Act to farmers, including funds to extend broadband to rural Louisiana.
"Farmers drive our economy in rural Louisiana, and we need them to have the resources necessary to compete globally," said Dr. Cassidy. "We're going to work hard on the next Farm Bill and continue to implement the Infrastructure bill, including rural broadband."
Cassidy was welcomed by Mr. Jim Harper, President of the Louisiana Farm Bureau.
"Senator Bill Cassidy has always listened to the farmers and ranchers he represents and he's always been there when we need him," said Mr. Harper. "We're happy to have him speak to our members as we celebrate 100 years of serving agriculture."
###