BATON ROUGE – Today, U.S. Senator Bill Cassidy, M.D. (R-LA) participated in a groundbreaking for the Lower Jones Creek Channel portion of the East Baton Rouge Flood Risk Reduction Project.
When this portion of the project is completed, 3.3 miles of the Lower Jones Creek Channel will be cleared and snagged, from the Amite River to O'Neal Lane. The risk of flood damage caused by out-of-bank flooding during heavy rainfall events will be reduced. The overall project includes five components, including improvements to Bayou Fountain, Ward Creek, Beaver Bayou and Blackwater Bayou.
"This project involving five different creeks and bayous, and the Comite Diversion, will make the Capital Region safer from flooding," said Dr. Cassidy. "This will be followed by additional federal dollars through the bipartisan infrastructure bill that will further reduce flood risk, contribute to coastal restoration, and between these, lower flood insurance premiums. I will continue working in every way possible to make it so that Louisiana homes are safe from high waters."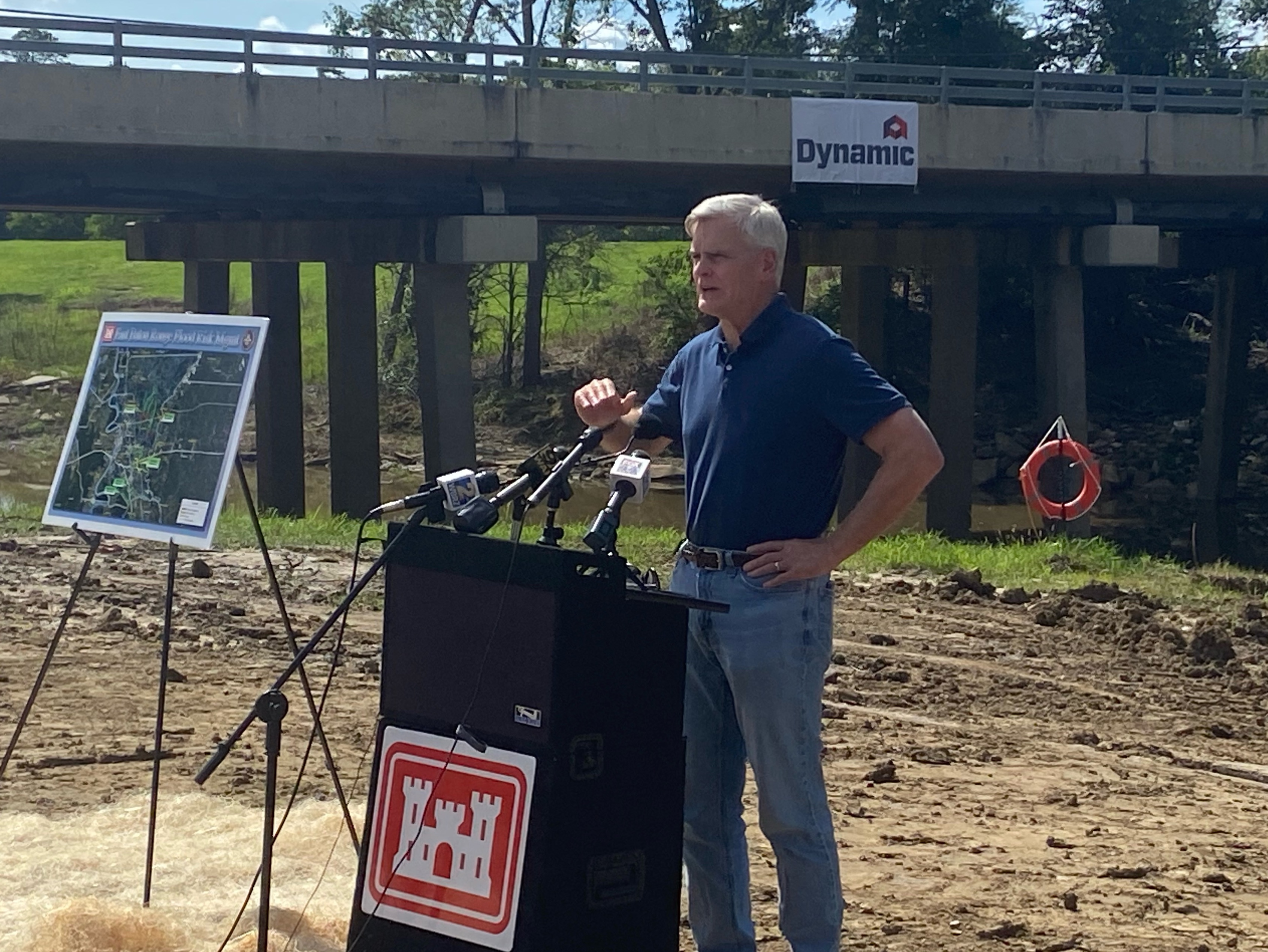 The U.S. Army Corps of Engineers is tasked with completing the project, led in New Orleans by Army Colonel Stephen Murphy.
"We appreciate Senator Cassidy being with us today and appreciate his efforts for this important project," said Colonel Murphy. When Congress made a national commitment to flood risk management in South Louisiana by funding projects in the Bipartisan Budget Act of 2018, we immediately knew that it would require a skilled and dedicated team to deliver projects on time and within budget. We have that team that includes our partners from East Baton Rouge Parish and the support of Congress. It is this commitment that is the foundation for delivering a project like Lower Jones Creek and the 50 miles of five streams within East Baton Rouge Parish with the goal to reduce risk for residents who have, over the past 40 years, experienced numerous flood events."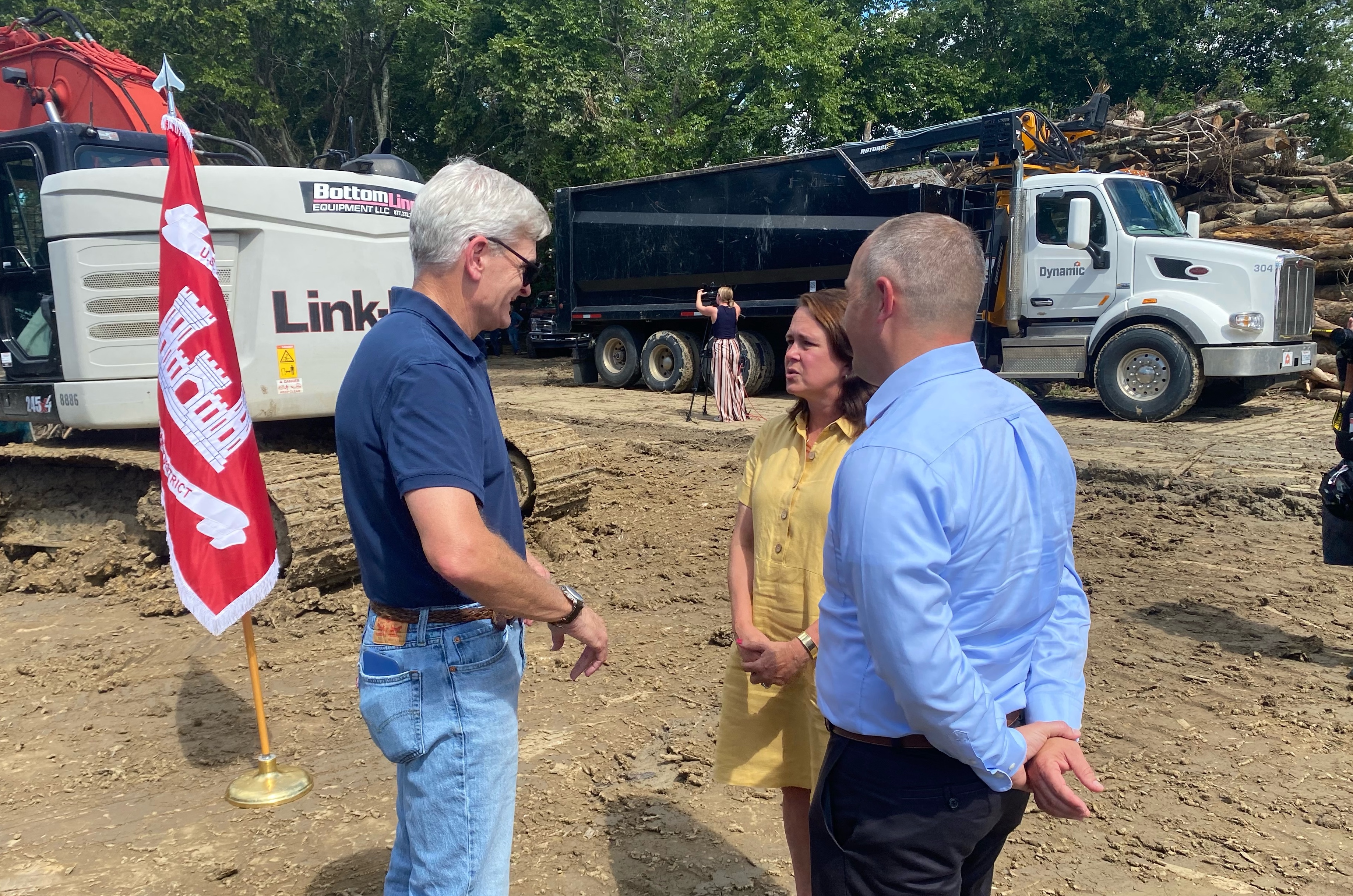 In addition to the funds previously made available for the East Baton Rouge Flood Risk Reduction Project, the bi-partisan Infrastructure Investment and Jobs Act (IIJA) includes $17 billion for Army Corps of Engineers infrastructure priorities and $9.55 billion for ports and waterways. Other pots of money are available for further flood mitigation projects.
The IIJA is already making a difference, with over $640 million allocated in January for important coastal, waterway and flood projects, including over $378 million for Morganza-to-the-Gulf and $125 million for the Southwest Coastal Louisiana Hurricane Protection project.
###