METAIRIE – Today, U.S. Senator Bill Cassidy, M.D. (R-LA) addressed the annual meeting of Restore or Retreat, an organization advocating for resources to restore Louisiana's coastline, specifically the Barataria and Terrebonne basins. Since 2000, Restore or Retreat has supported freshwater and sediment diversions into the Barataria and Terrebonne Basins, marsh creation, shoreline restoration and barrier islands.
"The Bayou Region needs a secure coastline, strong infrastructure and a diversified growing economy," said Dr. Cassidy. "The Infrastructure Investment and Jobs Act particularly benefits Louisiana to make sure that this can happen."
Cassidy's Infrastructure Investment and Jobs Act (IIJA) provided over $643 million dollars to the U.S. Army Corps of Engineers for Corps projects in Louisiana, including projects along the coast. The IIJA also included billions for ecosystem restoration and resiliency funding, $491 million for NOAA's community based habitat restoration program, and $53 million for the EPA's Gulf of Mexico ecosystem restoration program.
Additionally, Cassidy recently introduced bipartisan legislation called the Reinvesting in Shoreline Economies and Ecosystems (RISEE) Act. The legislation would amend the Gulf of Mexico Energy Security Act (GOMESA) to eliminate the state revenue sharing cap and lift the Land and Water Conservation Fund's state-side funding cap. It would also create a new dedicated stream of funding from future offshore wind development for coastal protection and resiliency.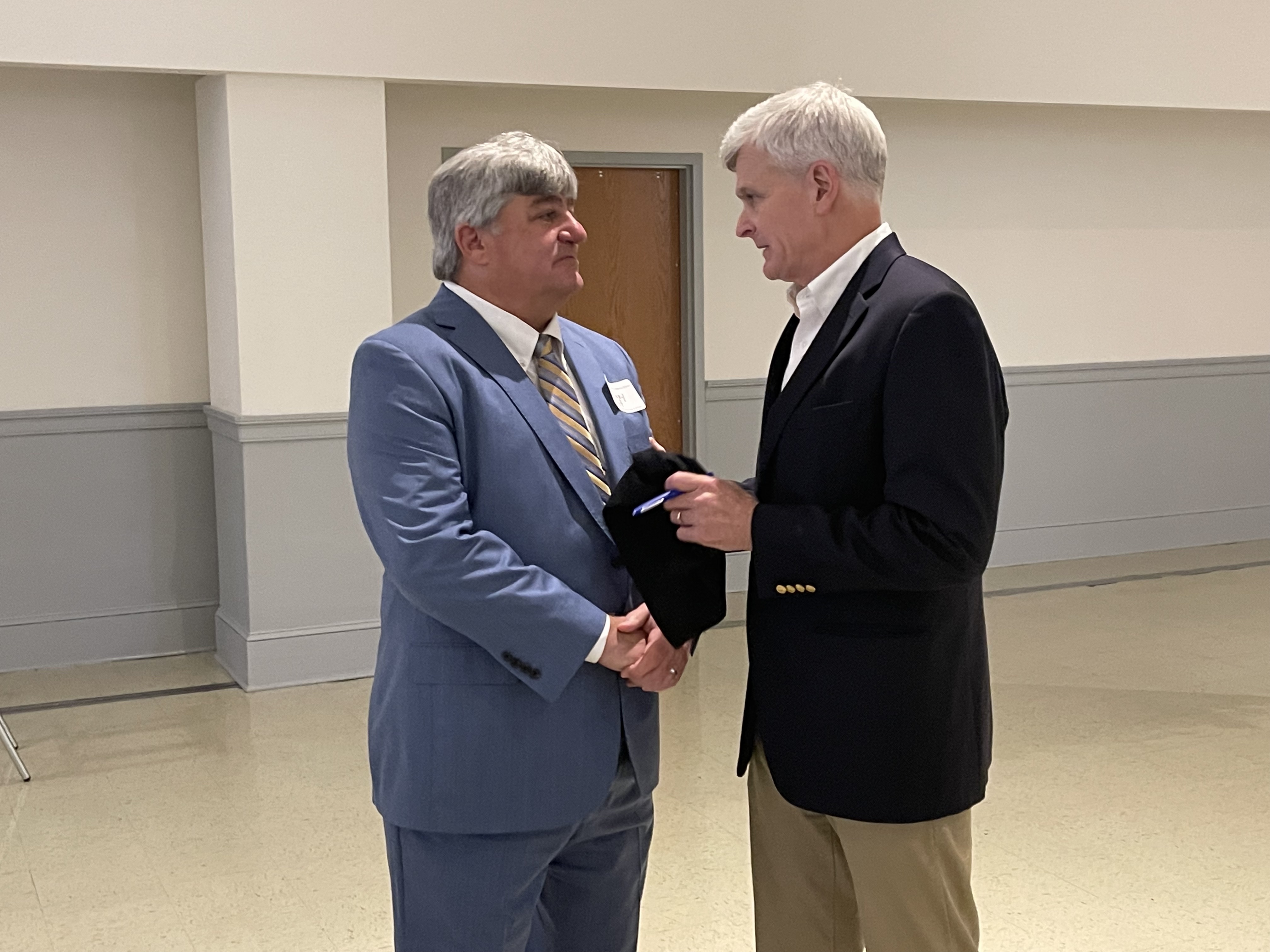 Cassidy was welcomed to Restore or Retreat's annual meeting by State Representative Joseph Orgeron, Executive Director for the organization.
"Louisiana citizens are aware of both the importance of our coast and the need of ongoing restoration efforts and resiliency building in order to face the challenges of tomorrow's climate," said Representative Orgeron. "Local level advocacy groups like Restore or Retreat act as a catalyst to unite coastal conscious citizens and volunteers with parish, state, and federal level support. Restore or Retreat's Annual Meeting is a gathering of supporters from all those various levels, and we were honored to have in attendance, Senator Bill Cassidy, whose efforts towards these same goals continue to be a great benefit to our state."
Earlier, Cassidy toured Thoma-Sea Marine Constructors, which is a marine construction company in Houma. Thoma-Sea can build and repair tugboats, barges, platform supply vessels, and other watercraft important to the maritime and oil and gas industries.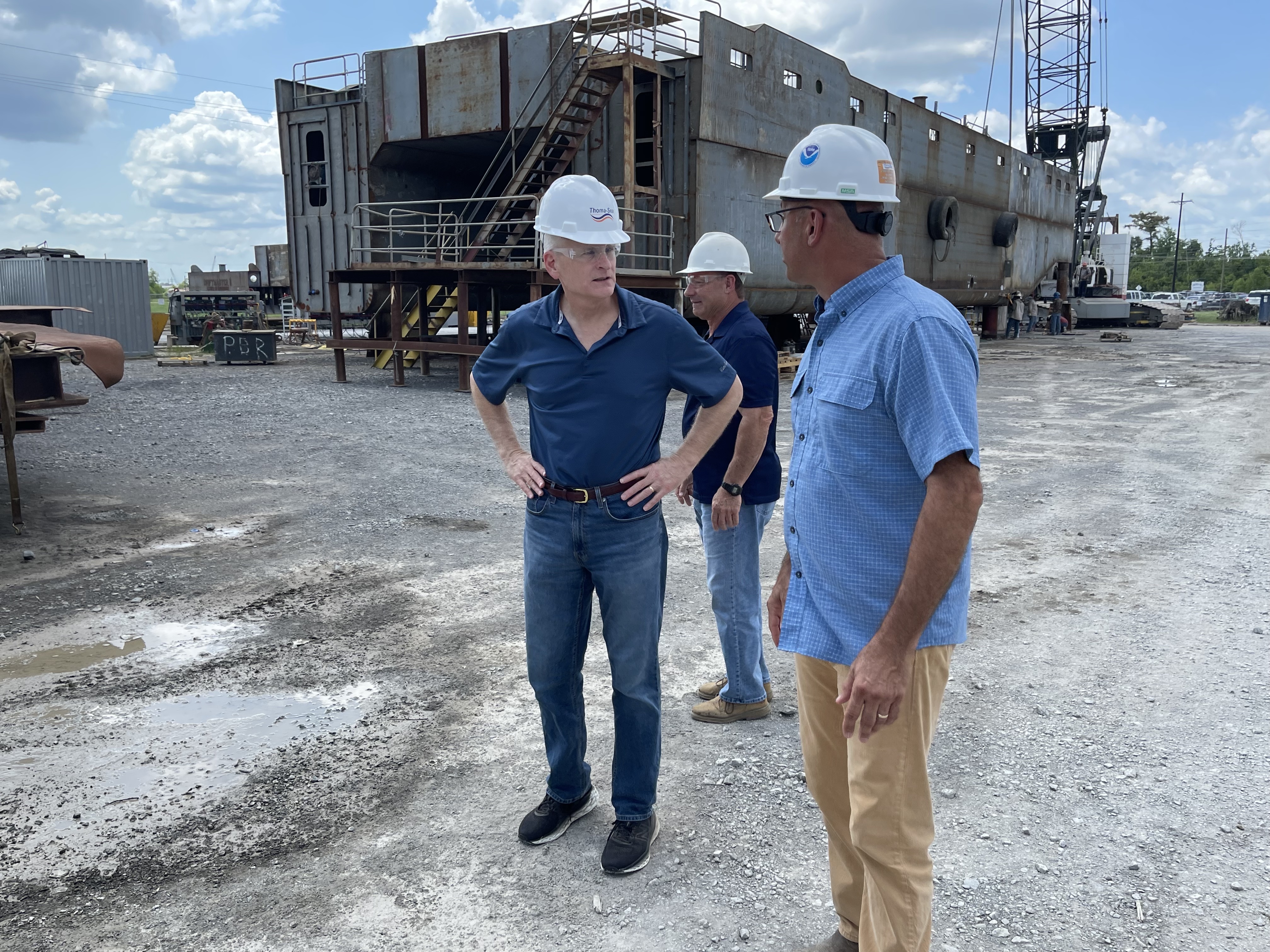 "Thoma-Sea outcompetes companies from other states by building boats for the Navy, Coast Guard, NOAA and others," said Dr. Cassidy. "They win by applying superior technology, having a great workforce and always bringing their best. A Louisiana success story."
Last year, Cassidy introduced the American Offshore Worker Fairness Act, which would require that mariners on foreign-flagged vessels be either U.S. citizens or citizens of the nation where the vessel is flagged. It would also require the Coast Guard to inspect these vessels annually to ensure compliance with the law.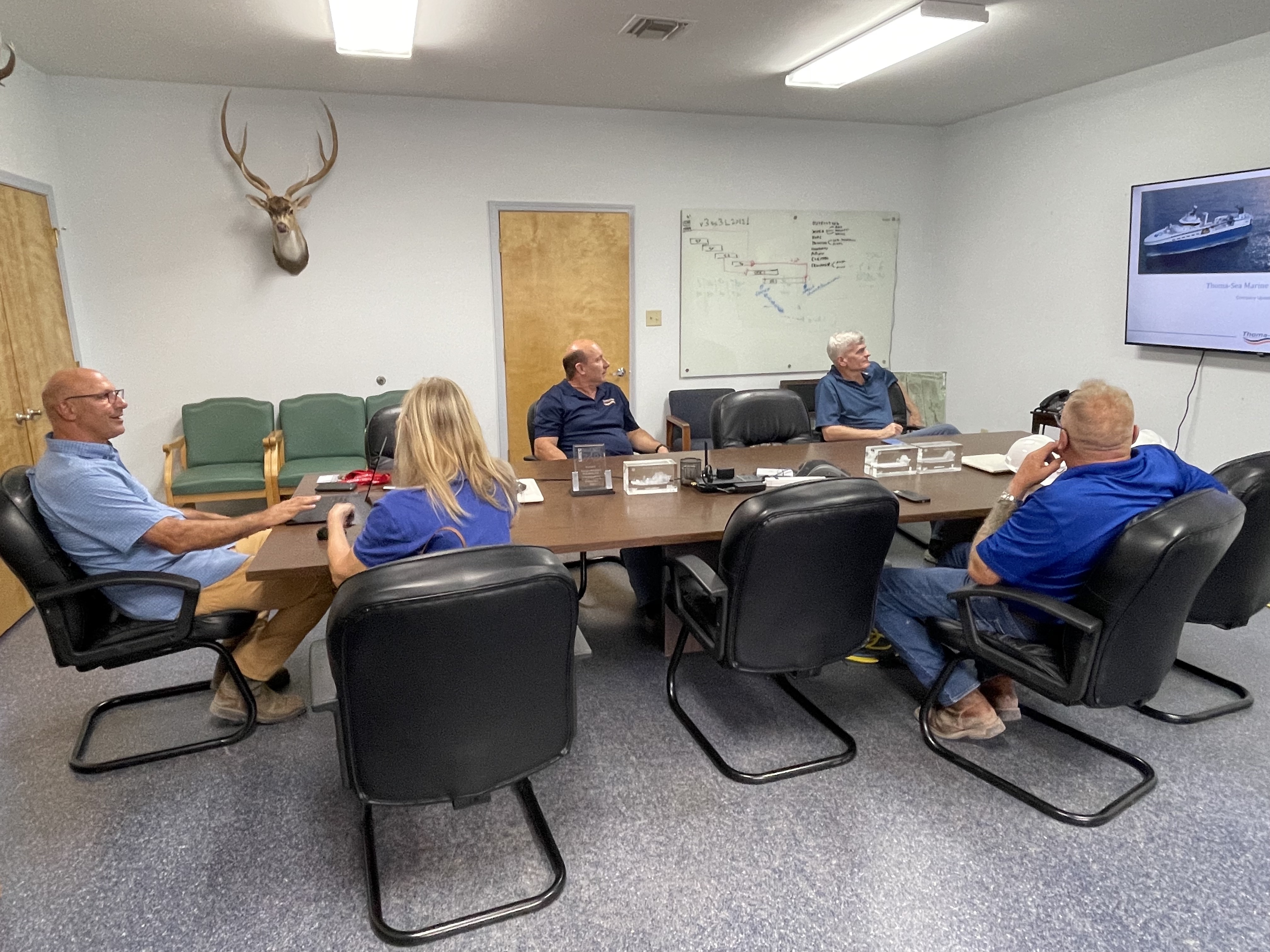 While there, Cassidy was welcomed by Mr. Walter Thomassie, Managing Director of Thoma-Sea Marine Constructors.
"We at Thoma-Sea Marine appreciate Senator Cassidy visiting our business today," said Mr. Thomassie. "As a second generation locally grown shipyard, it was a true pleasure to spend valuable time with the Senator discussing our shipbuilding activities, subjects important to the shipbuilding industry, and our community. Thoma-Sea has had the privilege of participating in some truly unique and interesting projects, ranging from Next Generation Research Vessels, a robotic barge, Hybrid Ferries, a Hybrid Harbor Maintenance Vessel, and a state of the art Trawler Processor."
Mr. Thomassie added, "Senator Cassidy's passion for coastal communities fostered healthy and diverse discussions; including impacts of hurricanes and hurricane protection for our community, the importance of the marine sector to our community (and national security), maritime infrastructure, new technologies, and the positive impacts of a diverse, sustainable maritime industry on the local economy – as well as the challenges with developing and training the next generation of highly skilled individuals required for a robust maritime industry. We truly appreciate all of the support Senator Cassidy has demonstrated on behalf of the coastal communities here in South Louisiana and sincerely enjoyed the opportunity to have these conversations in a relaxed, face-to-face setting."
###