BATON ROUGE – Today, U.S. Senator Bill Cassidy, M.D. (R-LA) gave brief remarks at the annual luncheon of the Public Affairs Research Council of Louisiana. He spoke about his Infrastructure Investment and Jobs Act, which has been approved by Congress and will be signed into law by the President.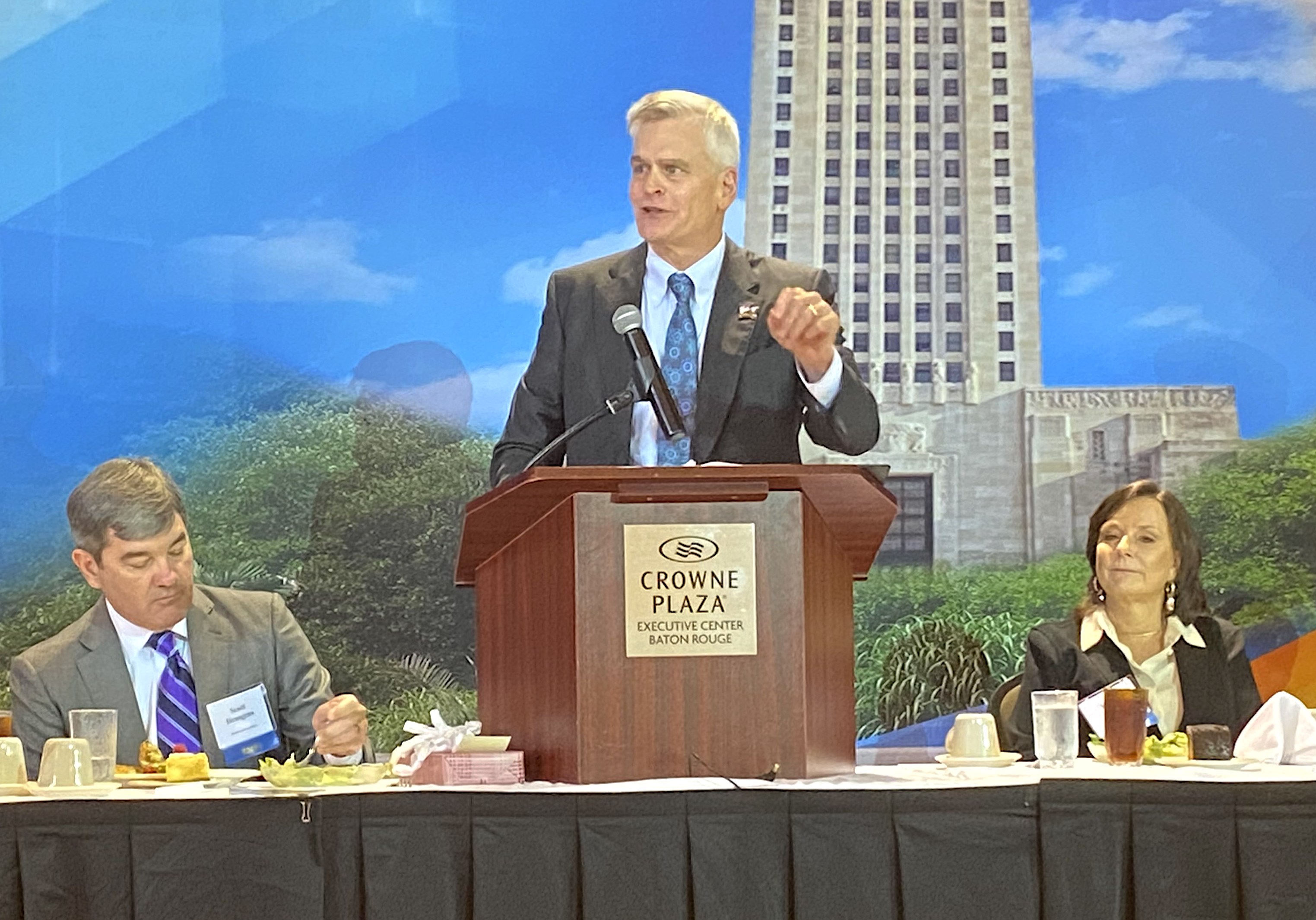 "The Public Affairs Research Council has always been about a strategy to improve our state," said Dr. Cassidy. "The audience agreed that the bipartisan infrastructure bill addresses immediate needs and builds for future prosperity."
The Infrastructure Investment and Jobs Act was recently approved by the House and previously passed the Senate by a vote of 69-30. It provides a much-needed boost Louisiana's infrastructure, which ranks fourth-worst in the nation according to U.S. News and World Report.
Nearly $6 billion will be available for Louisiana for roads and bridges over the next 5 years. $2.55 billion is available for Coastal Storm Risk Management and Hurricane and Storm Damage Reduction Projects, which targets states that have been impacted by federally-declared disasters over the last six years. Louisiana is one of those states. Additionally, another $5.5 billion is available for disaster mitigation, coastal restoration and flood mitigation assistance. More information on the legislation can be found here.
Cassidy was welcomed by Mr. Robert Travis Scott, the President of the Public Affairs Research Council.
"It was a real honor to have Senator Cassidy speak at PAR's annual luncheon, a gathering of great citizens from across the state," said Mr. Scott. "Bill's personal courage and devotion to office have been inspiring, and his message to our members was on point and most welcome. Big thanks to the Senator."
###