BATON ROUGE – U.S. Senator Bill Cassidy, M.D. (R-LA) spoke today to the Sunrise Rotary Club in Baton Rouge, where he discussed his Infrastructure Investment and Jobs Act and the possibilities that the bill creates, including new roads and bridges, and more funds for ports, airports and flood mitigation.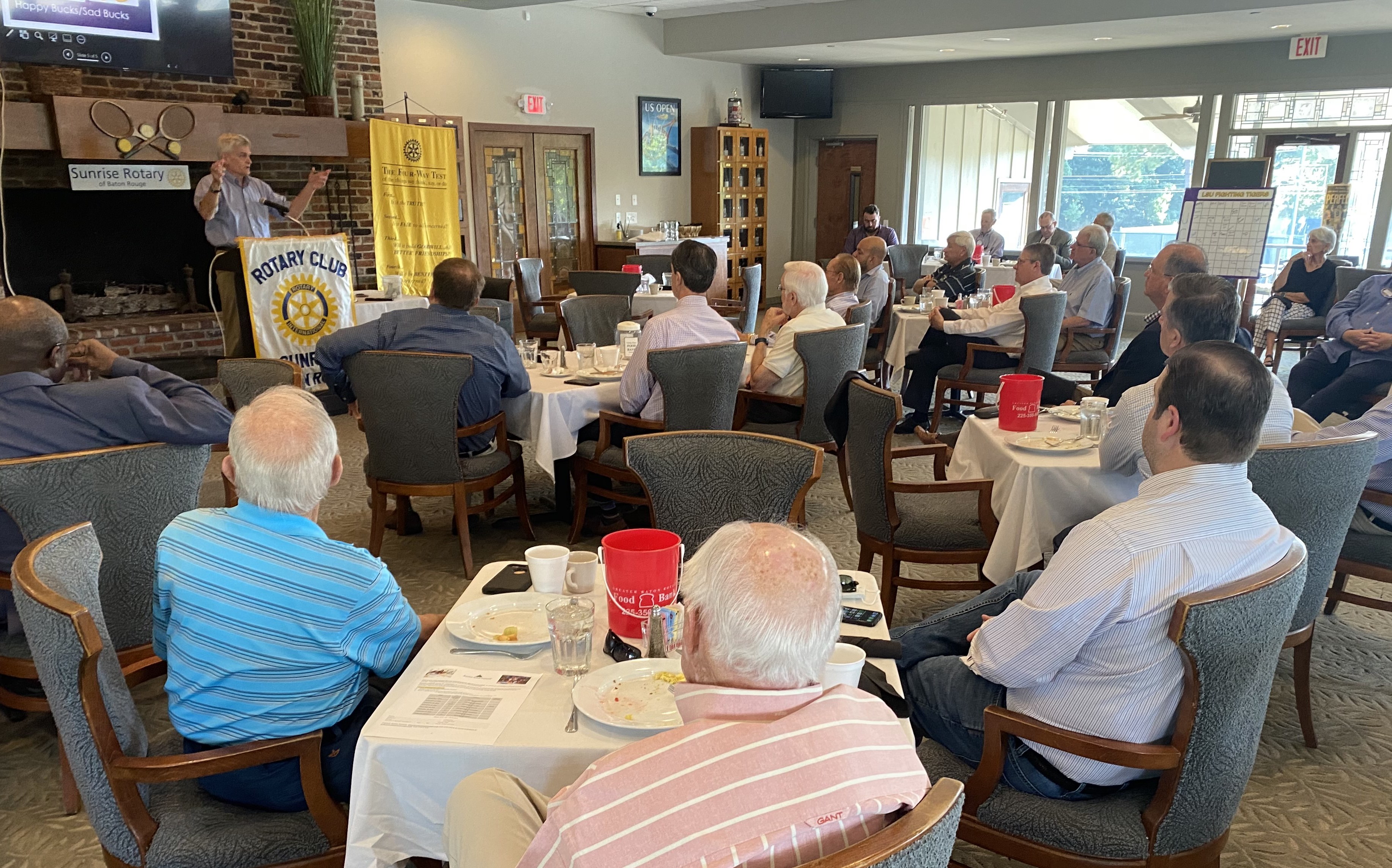 "In Baton Rouge, daily traffic and too frequent flooding make the case for why we need to improve our infrastructure," said Dr. Cassidy. "Our area directly benefits from the Infrastructure Investment and Jobs Act. We need to pass this bill into law"
Later, Dr. Cassidy toured public schools in West Feliciana Parish, with Superintendent Hollis Milton. He first spoke to students in a tenth grade Civic class, where he talked about government and how it functions.
"One day, a young person in that classroom will be our United States Senator," said Dr. Cassidy. "I appreciate the opportunity to share with them how we serve their community in Washington, and how they can make a difference for Louisiana."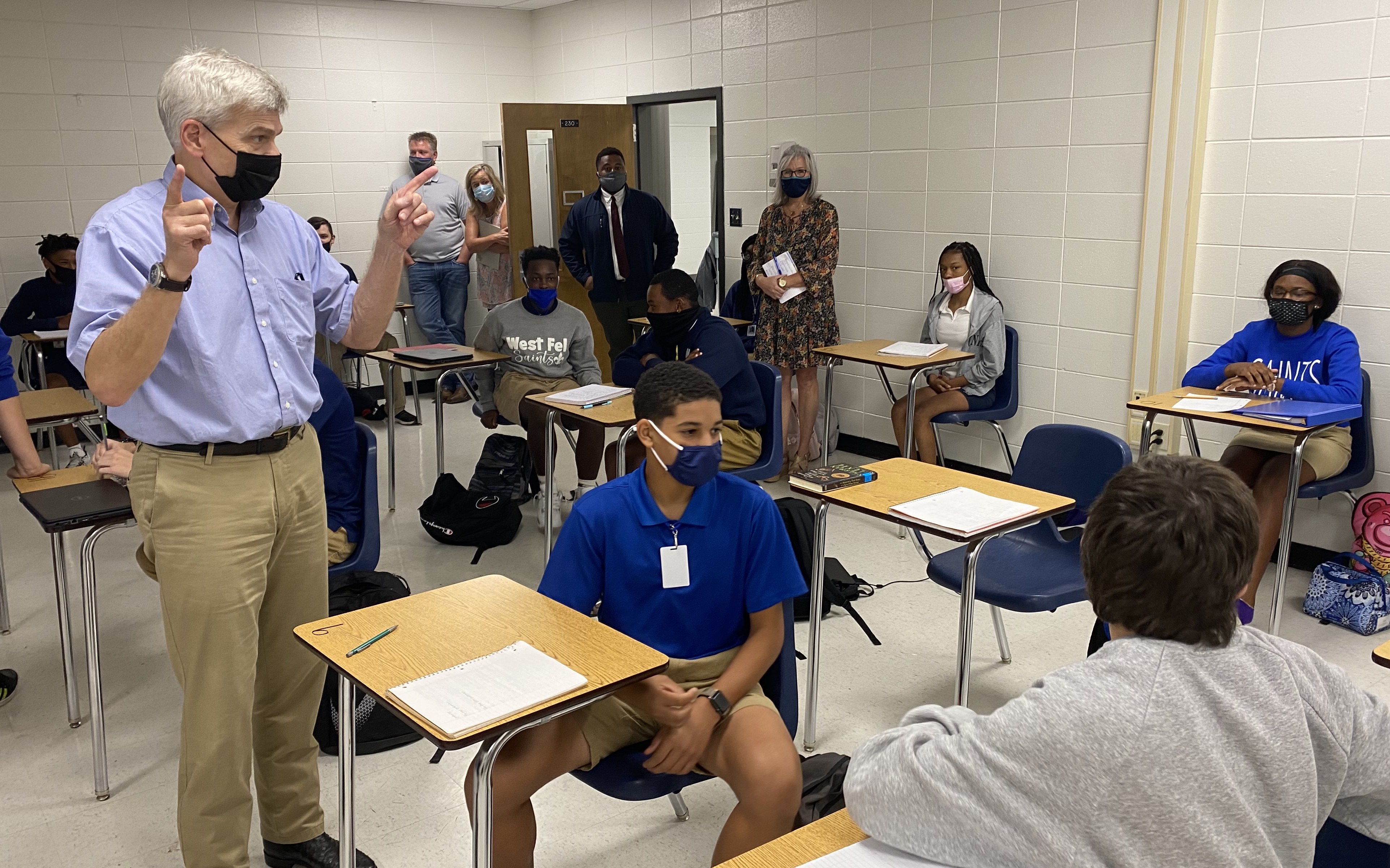 Afterwards, the Senator visited Bains Lower Elementary School, where he witnessed how they introduce students from pre-K to first grade to coding and robotics. During Cassidy's visit, the children were also learning about the work of George Rodrigue, the famed Louisiana native and "Blue Dog" painter.
"I am grateful that Senator Cassidy came to West Feliciana High and Bains Lower to see what our students and teachers are doing," said Superintendent Milton. "Our students are on the cutting edge of science and robotics, even at a very young age. With the Senator's support, we will continue to educate students to lead our community and state, and create the jobs of the 21st Century."
###