METAIRIE – This morning, U.S. Senator Bill Cassidy, M.D. (R-LA) spoke to students at Tulane University about the Infrastructure Investment and Jobs Act and its benefits for Louisiana's economy and workers. Students from the Engineering and Science School and the Energy Law Center were in attendance.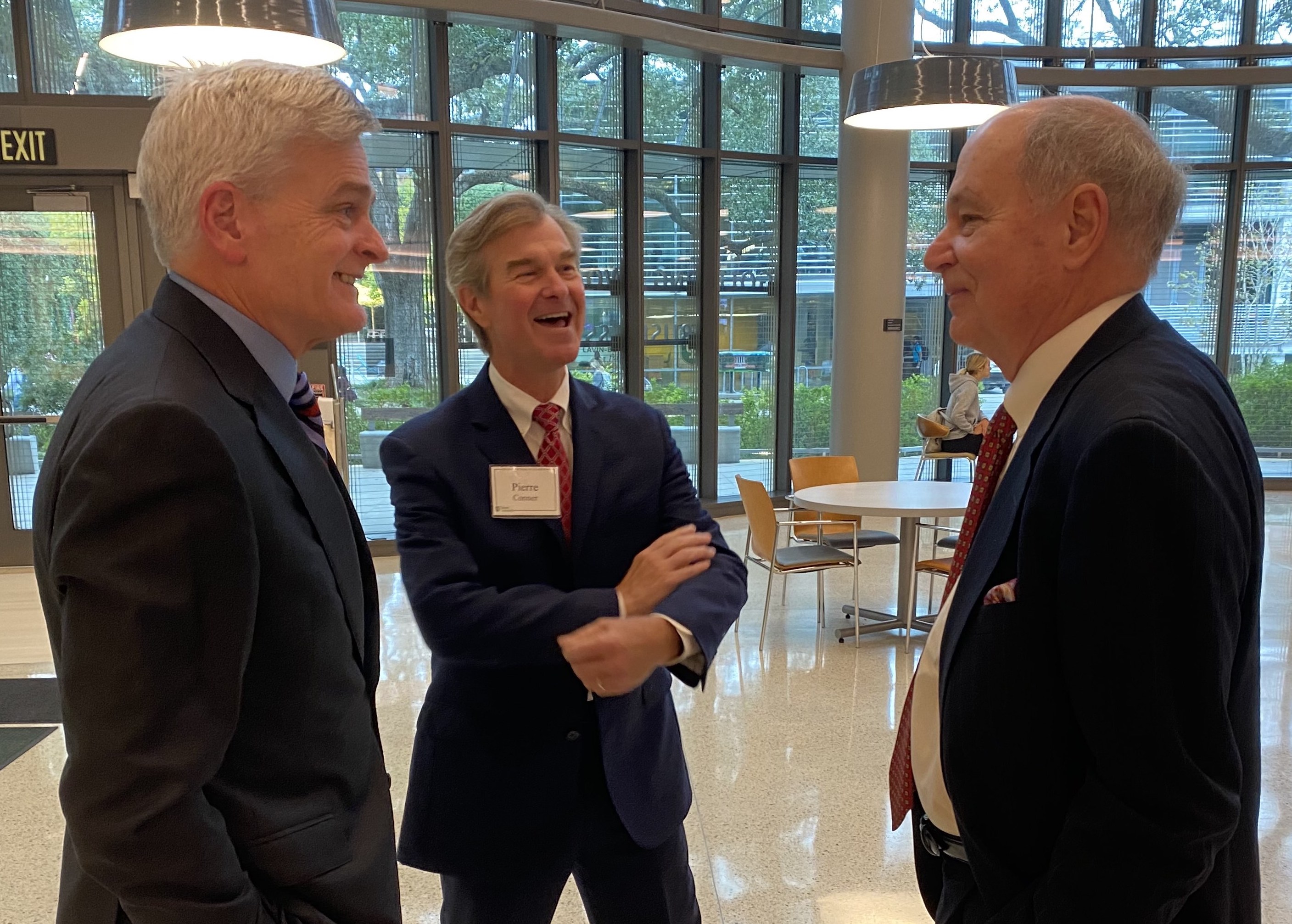 Cassidy outlined the bill which includes new funding for roads, bridges, ports, waterways, and flood mitigation projects. He also discussed the thousands of new jobs the legislation will create, including those for college graduates.
"Just spoke with students and faculty at Tulane," said Dr. Cassidy. "We discussed how to use Louisiana's strengths to create more jobs and attract and create business opportunities while addressing environmental concerns. This is the future of our economy. These students will shape this future."
Cassidy was joined by Mr. Mike Fitts, the President of Tulane University, who welcomed the Senator to campus.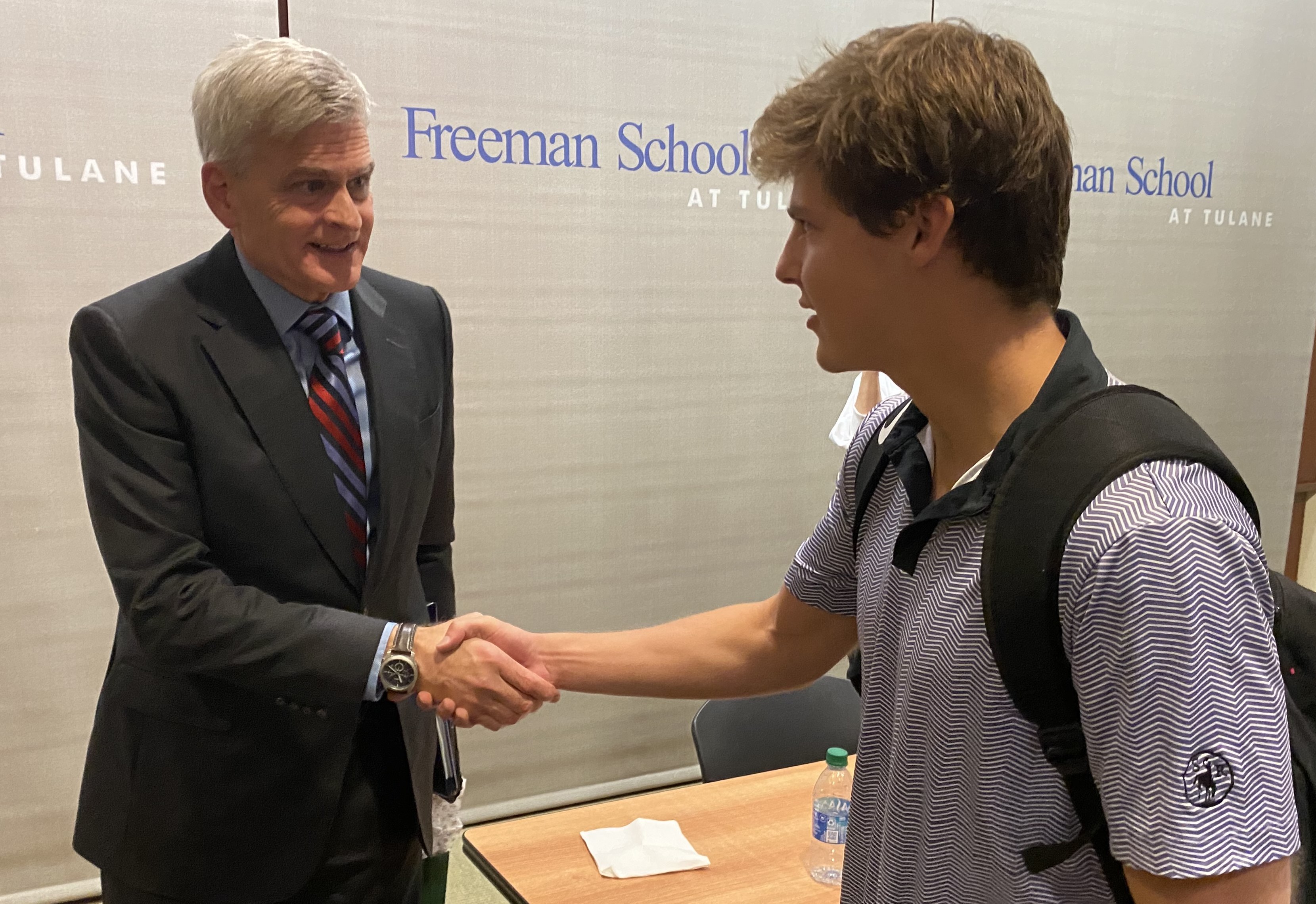 "We were pleased to welcome Senator Cassidy to Tulane University," said Mr. Fitts. "This was a great opportunity for students, faculty and university leaders to meet the Senator and discuss the pending infrastructure bill, research funding and other issues critical to higher education and our nation's future."
Background
The U.S. Senate passed the Infrastructure Investment and Jobs Act by an overwhelmingly bipartisan vote of 69-30. Cassidy was one of the five lead Republican negotiators and a member of the bipartisan Group of 22 Senators that write the legislation. This legislation represents the largest investment in infrastructure and coastal resiliency in the history of Louisiana.
The legislation includes $6 billion for Louisiana's roads and highways and $371 million for its water revolving funds. During negotiations, Cassidy pushed for and secured funding for resiliency and energy, which would directly benefit Louisiana.
Additionally, the legislation includes $47 billion for resiliency, which can support efforts to rebuild Louisiana's coastlines and waterways. Another $73 billion will go towards energy infrastructure. Funds are also available for broadband to expand internet access to tens of thousands of Louisianans who currently have no access.
###