METAIRIE – Today, U.S. Senator Bill Cassidy, M.D. (R-LA) toured Lighthouse Louisiana's New Orleans location, and later the Woman's New Life Clinic.
At Lighthouse Louisiana, Cassidy visited with employees and Lighthouse Louisiana executives and toured their manufacturing facilities. Lighthouse Louisiana employs people who are disabled to manufacture hot and cold cups, single-fold paper towels, pillowcases and deck swabs. Proceeds fund programs to help the disabled. The federal government is Lighthouse's largest customer, but they also sale goods in the commercial market.
"Everyone deserves the opportunity to work, and the dignity and self-fulfillment that comes with work," said Dr. Cassidy. "What Lighthouse is doing for people with disabilities in our community is important and worthy of our support."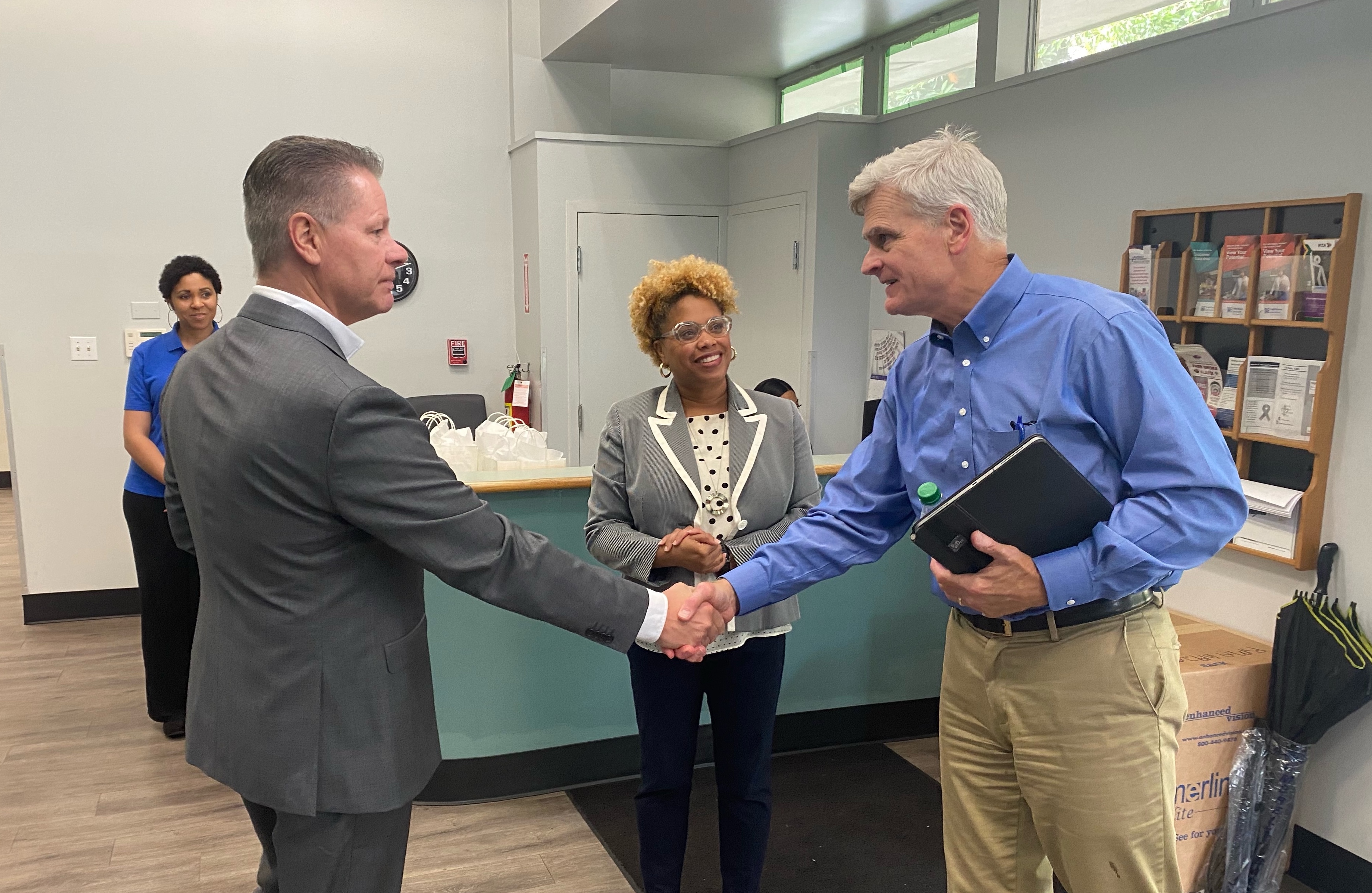 For the tour, Cassidy was joined by Ms. Dee Budgewater, BS, CPM, President and CEO of Lighthouse Louisiana.
"For more than 100 years, Lighthouse Louisiana has worked as a catalyst for individual self-reliance and employment for people with vision loss, hearing loss and other disabilities," said Ms. Budgewater. "Thank you to Senator Cassidy for allowing us to showcase the tireless work we are doing to be a social enterprise and economic engine in southeast Louisiana."
Later, Cassidy toured the Woman's New Life Clinic, which supports pregnant mothers who want to keep their children. Cassidy learned that the clinic provides free pregnancy tests, ultrasounds and mental health counseling, among other services.
"To be pro-life, we must care for mothers and their babies at all stages of life, and provide them the services they need," said Dr. Cassidy. "This clinic is on the ground, doing the work necessary to help those mothers."
Cassidy was welcomed by Ms. Allison Millet, CEO of Woman's New Life Clinic.
"We appreciate the Senator visiting Woman's New Life Clinic today," said Ms. Millet. "We discussed the importance of providing authentic, professional, life-affirming medical and mental health care for women in a safe and loving environment, care that is needed now more than ever."
###