BATON ROUGE – This morning, U.S. Senator Bill Cassidy, M.D. (R-LA) took part in a roundtable at Southeastern Louisiana University with elected officials throughout Tangipahoa Parish, as well as officials from Southeastern Louisiana University. They discussed how resources from the Infrastructure Investment and Jobs Act (IIJA) can improve the lives of people in their community.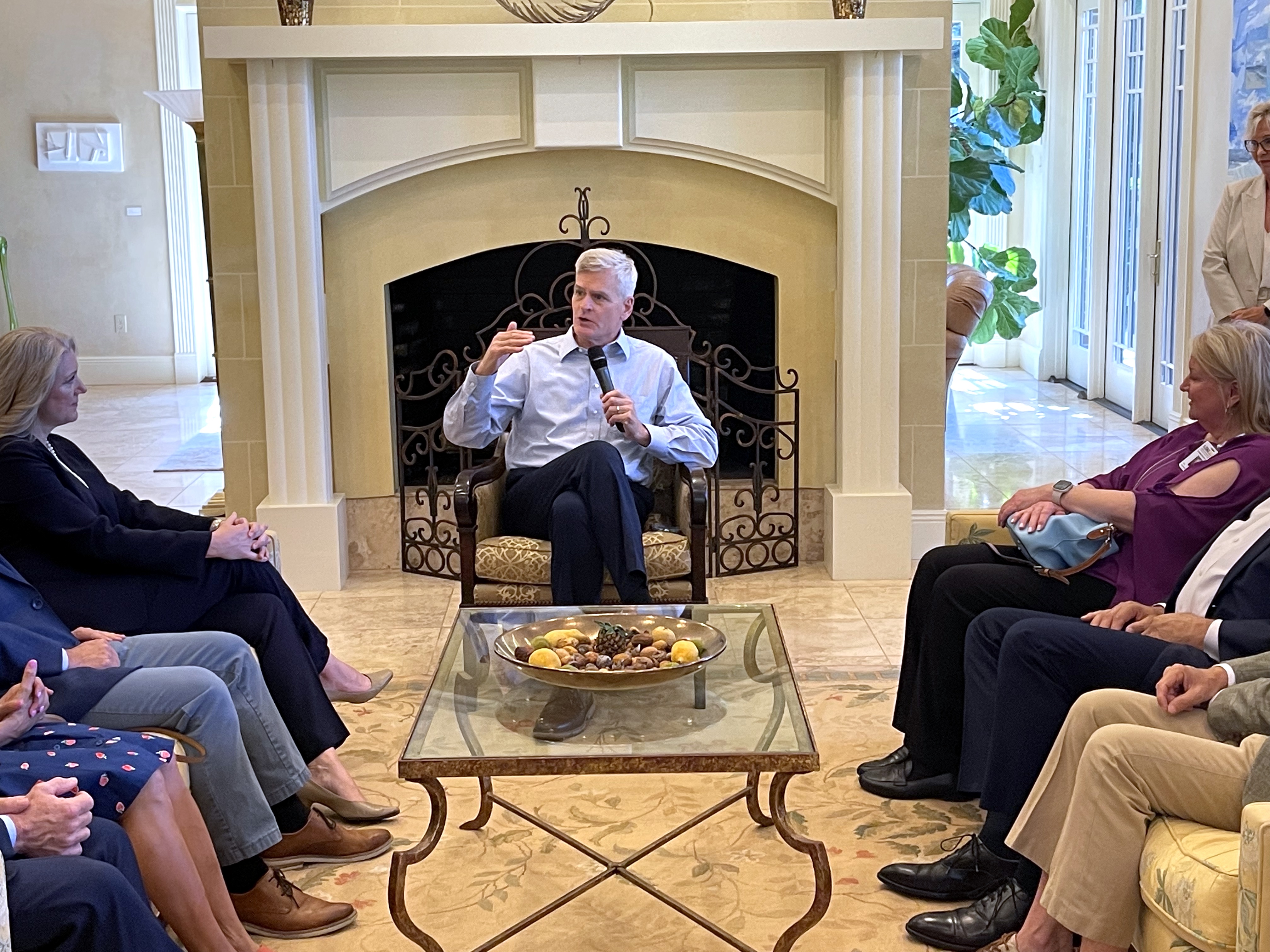 "Families are moving to Tangipahoa Parish because people here care about their schools, small businesses, and Southeastern," said Dr. Cassidy. "The Infrastructure Investment and Jobs Act is a force multiplier for the work already here by investing in Louisiana energy and expanding high-speed internet.
The IIJA has already funded the US 51 over Yellow Water River bridge project in Tangipahoa Parish. In April, the Hammond Northshore Regional Airport also received $4.5 million to reconstruct and rehabilitate a runway. Rural communities in the parish will also benefit from Monday's announcement that the state will receive $1.4 billion in broadband funding from the IIJA.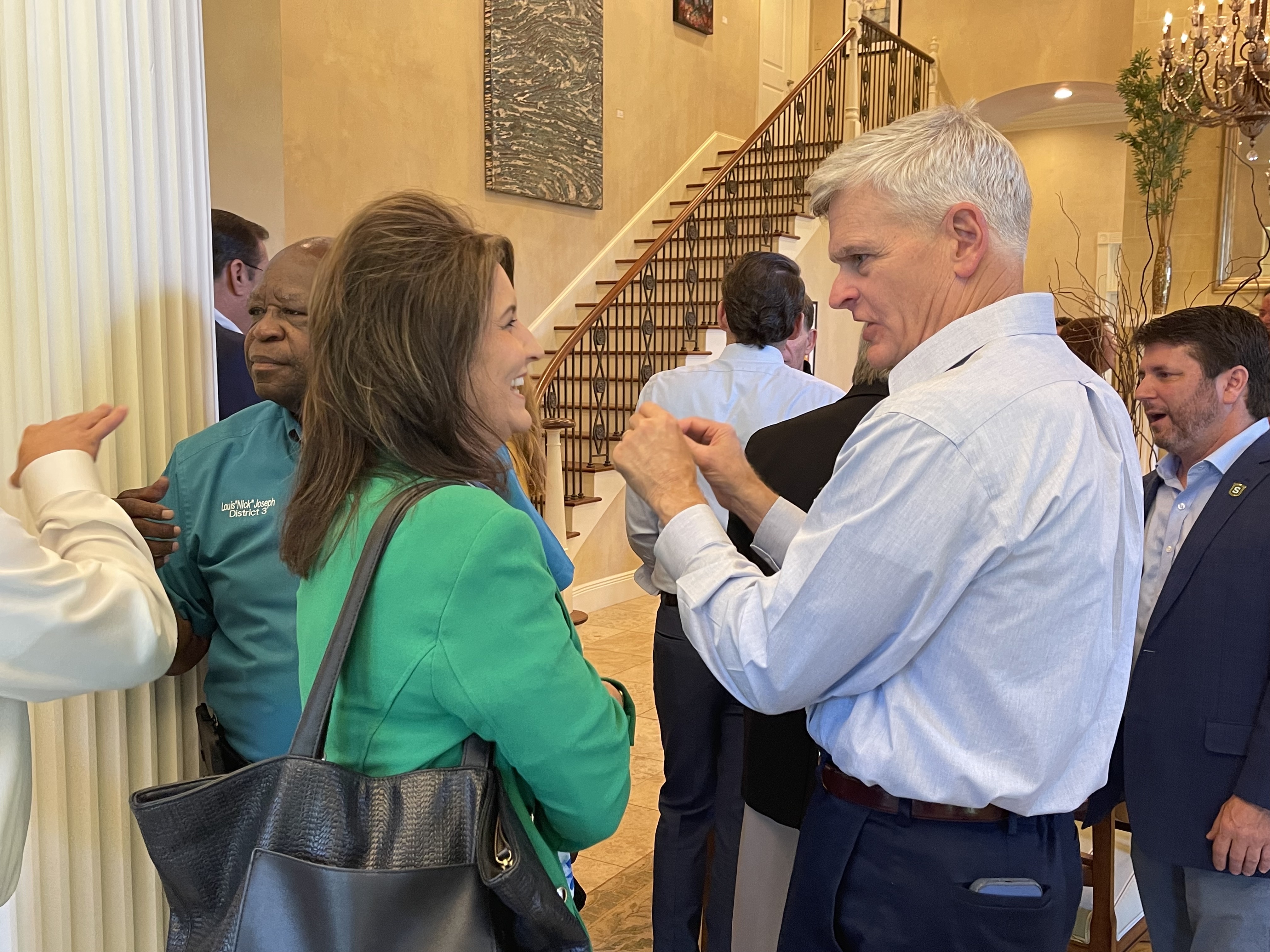 While there, Cassidy also discussed flood insurance and issues important to the University. He was welcomed by Ms. Wendy Lauderdale, Vice President for Advancement at the University.
"On behalf of Southeastern Louisiana University, and our president Dr. William Wainwright, we appreciate Senator Cassidy visiting Southeastern today," said Ms. Lauderdale. "This visit allowed for a robust discussion with regional leaders and representatives about the issues impacting this area, including carbon capture initiatives, rural health initiatives, infrastructure needs and many others. We look forward to future partnerships and dialogue."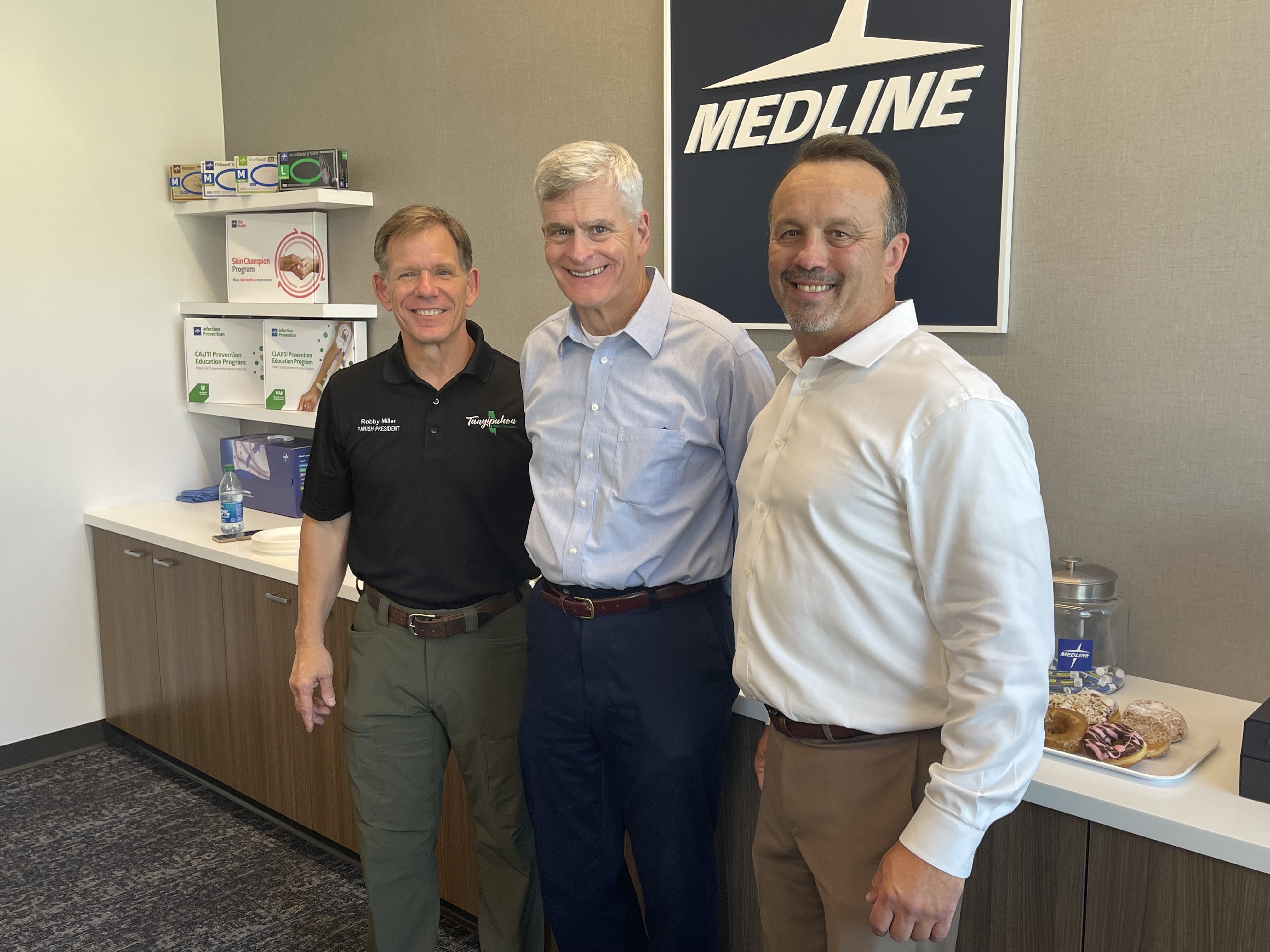 Later, Cassidy visited Medline's new distribution facility in Hammond. From this facility, Medline distributes medical products it manufacturers to hundreds of hospitals, nursing homes and other health care facilities.
"Medline's employees distribute medical supplies locally, most of which they make in the United States," said Dr. Cassidy. "That creates jobs for hard-working Louisianans, and ensures we can access PPE during a public health crisis. It's a good example of how we can be more resilient and create economic opportunity."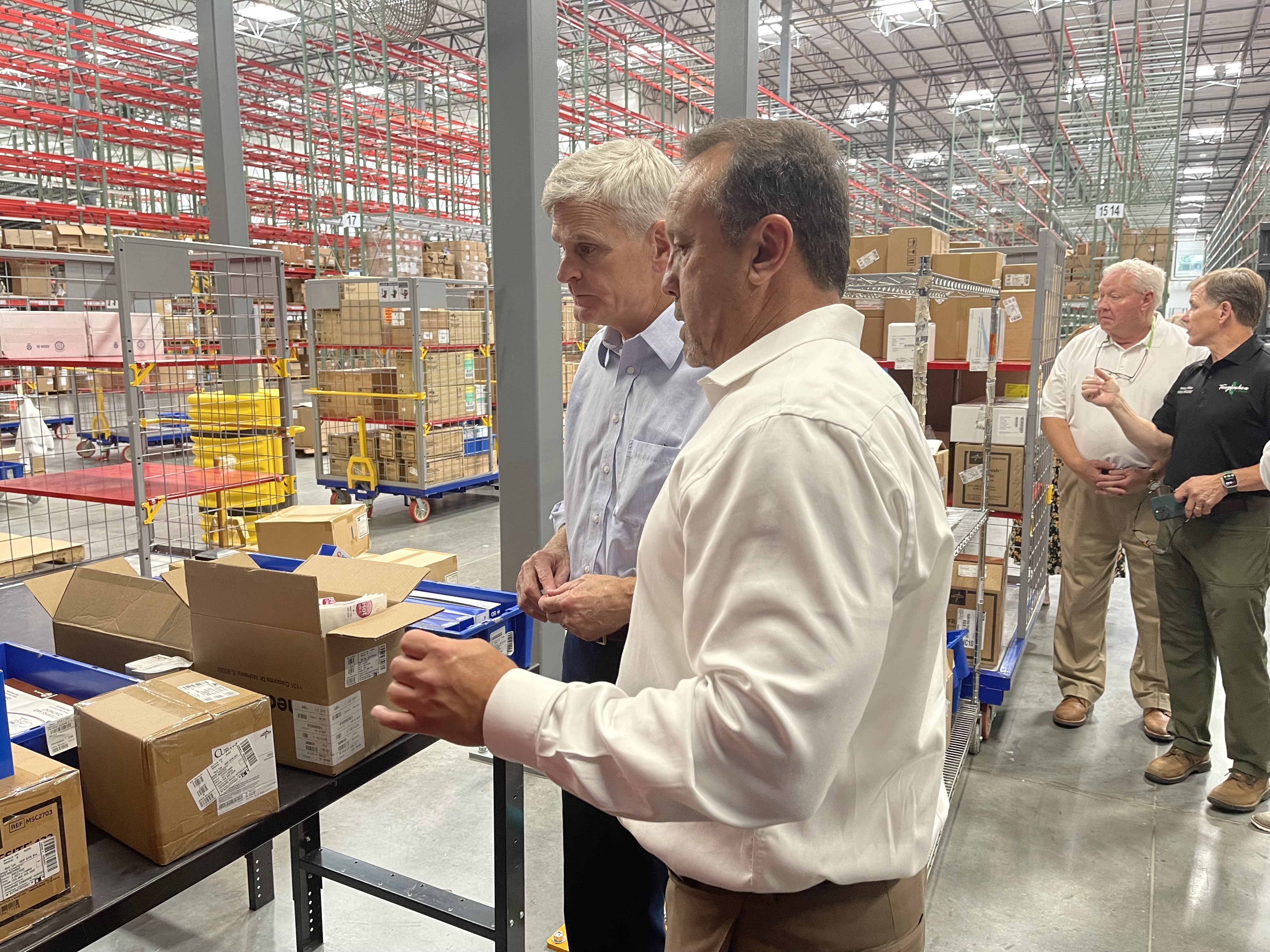 This visit follows Cassidy's Tuesday stop at SafeSource Direct, which manufactures personal protective equipment in Broussard, creating jobs for 806 people. Medline supports 125 jobs in Tangipahoa Parish, with plans over the next 5 years to expand.
Cassidy was thanked by Mr. Steve Miller, the company's Executive Vice President of Supply Chain, for visiting their facility.
"Medline, the nation's largest privately held manufacturer and distributor of medical products, appreciates Senator Cassidy visiting our new distribution facility in Hammond," said Mr. Miller. "Medline's distribution facility is the largest of its kind in Louisiana, serving hundreds of hospitals, nursing homes and other healthcare providers across the state. We share in the Senator's goal to make healthcare more affordable, and through our Healthcare Resilience Initiative, which has invested over $2 billion in our supply chain infrastructure, we are committed to making healthcare run better not only in Louisiana but throughout the country."
Mr. Miller added, "During the tour with the Senator, we highlighted our state-of-the-art robotics and voice-directed picking process that helps get medical supplies to providers quickly and accurately. We appreciate the Senator taking time out of his very busy schedule to visit our team in Hammond."
###