BATON ROUGE – This afternoon, U.S. Senator Bill Cassidy, M.D. (R-LA) visited Pennington Biomedical Research Center, to discuss his Treat and Reduce Obesity Act.
Cassidy's Treat and Reduce Obesity Act would allow the Centers for Medicare and Medicaid Services to expand Medicare Part D coverage to include FDA-approved anti-obesity medications. It would also expand the Intensive Behavioral Therapy benefit by allowing new types of qualified healthcare providers to offer these services. The bipartisan legislation has been endorsed by over 25 major health organizations.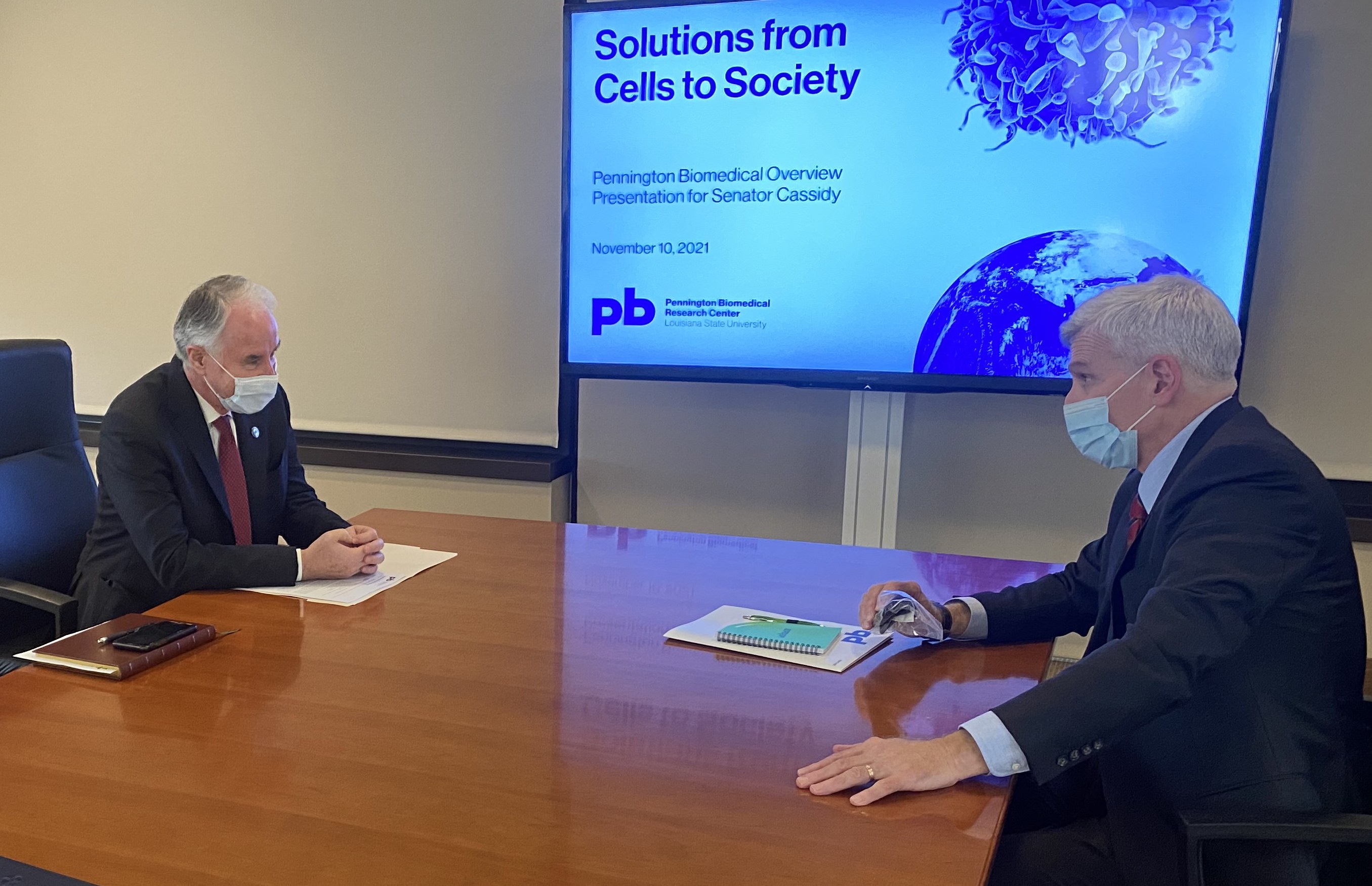 "Pennington is making an impact on health conditions that affect Louisiana and our country," said Dr. Cassidy. "It is bringing internationally-known researchers to live and work in our state. The economic impact and the health impact demonstrates the benefits of helping people when we hear in Louisiana support research."
Among those meeting with Cassidy were Dr. John Kirwan, Executive Director of Pennington Biomedical, and Dr. Peter Katzmarzyk, Associate Executive Director for Population and Public Health Sciences. Pennington Biomedical is a leader in helping addressing childhood obesity, through its Greaux Healthy Program.
"Obesity affects more than 40 percent of U.S. adults, and curbing the obesity epidemic is vitally important for the future of our state and our country," said Dr. Kirwan. "This public health crisis is so pressing that this year Pennington Biomedical launched its first national campaign (Obecity, USA) to draw awareness to the problem. Passing Senator Cassidy's Treat and Reduce Obesity Act represents an important step in checking the obesity epidemic. Health insurers model their health coverage to reflect the benefits that Medicare provides. Enacting the legislation could lead to increased coverage for obesity care for the entire country. Obesity is a disease. We need to treat it like one."
Later, Cassidy toured the Atlas SSI manufacturing facility in Slaughter, which employs 75 people in Louisiana. Atlas SSI manufactures raw water intake screens and material handling solutions.
"Atlas is a business in Slaughter, Louisiana, making equipment that goes nationwide," said Dr. Cassidy. "They showed us a screen going to Manhattan for the East River, another screen going to Iowa for their drinking water. It's great that our people in Louisiana are making quality products that people around the country are coming here to buy."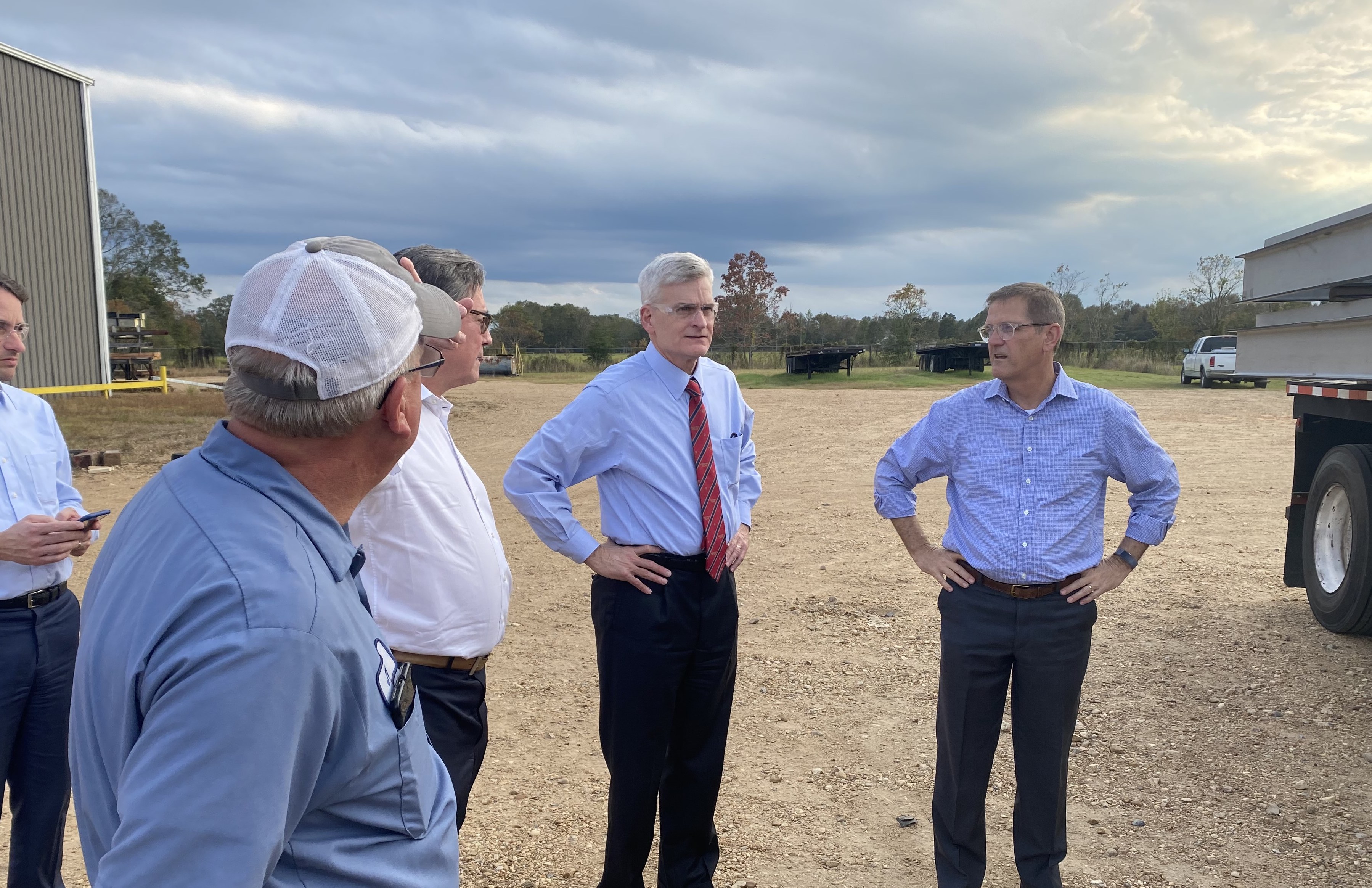 Cassidy was joined by Mr. Paul Lewis, President and CEO.
"We very much appreciate Senator Bill Cassidy taking the time to meet with our team here in Slaughter, Louisiana to discuss infrastructure and how we can create meaningful jobs here in Louisiana," said Mr. Lewis. "It is so important that our representatives in Washington understand what companies do and how they can help provide for employees and their families."
###