WASHINGTON – The Advocate wrote an editorial highlighting efforts by U.S. Senator Bill Cassidy, M.D. (R-LA) to reform the National Flood Insurance Program (NFIP) and the need for Congressional action.
Last month, Cassidy led the introduction of the bipartisan and bicameral National Flood Insurance Program Reauthorization (NFIP-RE) Act of 2023. This legislation would reauthorize the program for five years, providing greater stability for homeowners, small business owners, and the real estate market as the nation continues to struggle with inflationary pressures. It will also implement a series of sweeping reforms to reduce costs, make generational investments in communities to reduce flood risk, and establish a fairer claims process for policyholders.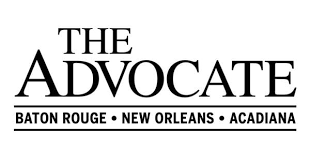 "As many homeowners and owners of rental property know by now, there really is an insurance crisis in Louisiana.
…
"But another big part of the threat to housing affordability in south Louisiana is the new rating system for the National Flood Insurance Program.
"The federal program has undergone radical changes that resulted in rising costs for homeowners throughout coastal areas of the nation.
"Louisiana's delegation in Congress — backed by parish presidents, GNO Inc., various chambers of commerce and many other interested parties — has been on the case for a long time, but this year's debate over "reauthorization" of the program itself is an opportunity to make big changes to help keep flood insurance within economic reason.
"Senators and representatives from Louisiana and New Jersey have partnered in offering a new bill to extend NFIP's charter for five years but also make significant changes in how it is run — nobody's quite figured out how the new "Risk Rating 2.0" formula works — and to encourage investments in flood prevention. Joining them as co-authors are members from Florida, New York and Mississippi, who also know the problems well.
"The flood prevention part is an obvious and valuable contribution to lowering damages, thus avoiding financial exposure to property owners and indirectly the U.S. Treasury.
"Around here, we need NFIP. Every coastal state also needs the coverage that the private sector has not provided for half a century.
"'The high cost of flood insurance hurts everyone, but especially working families along our coast,' U.S. Sen. Bill Cassidy, R-Baton Rouge, told a meeting of interested parties in Metairie in May. 'This is a human problem, not just an actuarial one. We need to pass legislation that keeps rates low and (the Federal Emergency Management Agency) accountable.'
"The new reauthorization bill by Cassidy and others would make significant changes in the program, which operates under FEMA's umbrella. We agree on the need for accountability, but there is also an enormous need for preventive measures across our coast — not to mention in other states on the Gulf of Mexico and the east and west coasts.
"Given how complex these issues are, the new bill should be an opening statement from the directly affected states, about the future of a program that's profoundly important not just to Louisiana but to the entire nation."
Click here to read the full article.
Background
Cassidy has long been a leader in the fight to increase flood protections for Louisiana residents and Americans all across the country. Last month, Cassidy participated in a roundtable hosted by Greater New Orleans (GNO), Inc. and the Coalition for Sustainable Flood Insurance on addressing Risk Rating 2.0 and making flood insurance affordable.
Earlier this year, Cassidy delivered a speech on the U.S. Senate floor demanding the Biden administration halt massive hikes to National Flood Insurance Program premiums caused by Risk Rating 2.0. He continues to call out President Biden – who can stop the implementation of Risk Rating 2.0 with the stroke of his pen.
In February 2022, FEMA publicly acknowledged an internal study finding that the implementation of Risk Rating 2.0 to the National Flood Insurance Program (NFIP) could cause 20% of policyholders to drop out of the program due to skyrocketing premiums. Learn more here.
###