WASHINGTON – Efforts to reform the National Flood Insurance Program (NFIP) by U.S. Senator Bill Cassidy, M.D. (R-LA) was the focus of WVUE Fox 8's reporting last night. His bipartisan and bicameral National Flood Insurance Program Reauthorization and Reform (NFIP-RE) Act of 2023 would reauthorize the program for five years—providing greater stability for homeowners, small business owners, and the real estate market as the nation continues to struggle with inflationary pressures. It would also implement a series of sweeping reforms to reduce costs, make generational investments in communities to reduce flood risk, and establish a fairer claims process for policyholders.
The story also highlights funding Senator Cassidy secured in the Infrastructure Investment and Jobs Act (IIJA) to ensure Louisiana gets the resources it needs. IIJA represents a multi-generational investment in coastal communities with programs to stabilize the power grid to ensure reliable electricity even during extreme weather events; improve major roads and bridges to expedite future evacuation and relief efforts; and fund flood mitigation and coastal restoration to protect residents from heavy rains and storm surges.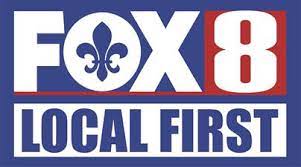 Sen. Cassidy Pushes for a Lower Cap on Annual Flood Insurance Rates
"Flood insurance costs are rising for many property owners due to FEMA's new Risk-Rating 2.0 methodology for determining flood coverage premiums. So Sen. Bill Cassidy (R-Louisiana) is proposing changes that could better cap annual increases for consumers.
"'Our goal is to make this affordable, accountable to the taxpayer, sustainable to society and we think we can do that,' said Cassidy.
"FEMA says existing statutory limits on rate hikes require that most rates not increase more than 18% per year. Cassidy is partnering with Sen. Bob Menendez (D-New Jersey) on a bill to reform the flood insurance program, including capping flood insurance increases at the maximum level FEMA allows.
"'Before Risk Rating 2.0, premium increases were capped at 9 percent per year,' Cassidy said. 'Under Risk Rating 2.0, I think that went up to 18 percent. Now, we would again lower it to 9 percent in terms of the maximal amount it could be increased per year. But we also give support for those people who are too poor to be able to afford even that.'
"He said assistance for the indigent would be based on need under the bill.
"'I don't think anybody would get it for free, but some people would be able to get a discounted rate. It would provide a voucher for the low-income homeowner,' Cassidy said.
"He expects the legislation to come up for a Capitol Hill hearing soon.
"'I'm working directing with the committee chair to make sure that we get a hearing,' said Cassidy.
"The bill also would extend the National Flood Insurance Program for five more years.
…
"Louisiana's coastline remains vulnerable, and Cassidy says the federal infrastructure law he helped to craft provides money to fight the problem.
"'The bipartisan infrastructure bill has put hundreds of millions of dollars – and I expect eventually billions of dollars – towards our state for those projects,' Cassidy said.
"And there are federal funds dedicated to reducing flooding.
"'In terms of flood mitigation, in the bipartisan infrastructure bill there's $3 billion to help mitigate the risk of flooding for communities which have flooded in the previous 10 years,' said Cassidy. 'I'm told that Louisiana has submitted about 50 percent of the claims for the National Flood Insurance Program. Pro-rate that, if my numbers are right, we might end up getting $1.5 billion to help mitigate risk of flooding in our state.'"
Background
Cassidy has long been a leader in the fight to increase flood protections for Louisiana residents and Americans all across the country. Last month, Cassidy participated in a roundtable hosted by Greater New Orleans (GNO), Inc. and the Coalition for Sustainable Flood Insurance on addressing Risk Rating 2.0 and making flood insurance affordable.
Earlier this year, Cassidy delivered a speech on the U.S. Senate floor demanding the Biden administration halt massive hikes to National Flood Insurance Program premiums caused by Risk Rating 2.0. He continues to call out President Biden – who can stop the implementation of Risk Rating 2.0 with the stroke of his pen.
The NFIP-RE Act of 2023 has been met with an outpouring of support including New Orleans Chamber of Commerce President and CEO Sandra Lindquist, Baton Rouge Area Chamber President and CEO Adam Knapp, Home Builders Association of Greater Baton Rouge President and CEO Karen Zito, Greater New Orleans, Inc. President and CEO Michael Hecht, Restore and Retreat Executive Director and State Representative Joseph Orgeron, Lafourche Parish President Hon. Archie Chaisson, III, St. Tammany Corporation CEO Chris Masingill, Terrebonne Levee and Conservation District President Tony Alford, Northshore Home Builders Association Executive Officer Amy Ybarzabal, and National Association of Counties Executive Director Matthew Chase. Here's what people are saying.
In February 2022, FEMA publicly acknowledged an internal study finding that the implementation of Risk Rating 2.0 to the National Flood Insurance Program (NFIP) could cause 20% of policyholders to drop out of the program due to skyrocketing premiums. Learn more here.
###