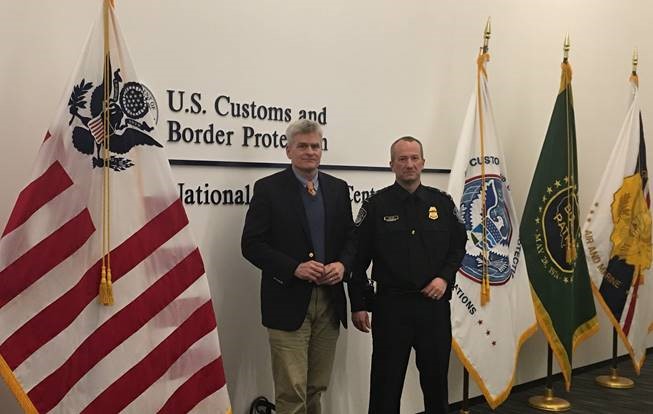 WASHINGTON — U.S. Senator Bill Cassidy, M.D. (R-LA), a member of the Senate Health Committee, today visited the Drug Enforcement Administration's (DEA) Special Operations Division and U.S. Customs and Border Protection's (CBP) National Targeting Center for meetings with officials and experts on the federal government's efforts to fight terrorism, combat illicit money laundering, and intercept illegal narcotics.
"As our country grapples with the opioid epidemic, there is no solution without these men and women," said Dr. Cassidy. "They work behind the scenes and on the front lines to decrease the supply of opioids. It was a privilege and honor to see where they work and learn from them."
The visit was part of Cassidy's comprehensive "Safer Families, Healthier Communities" strategy addressing crime and the opioid epidemic in Louisiana and across the country.
###