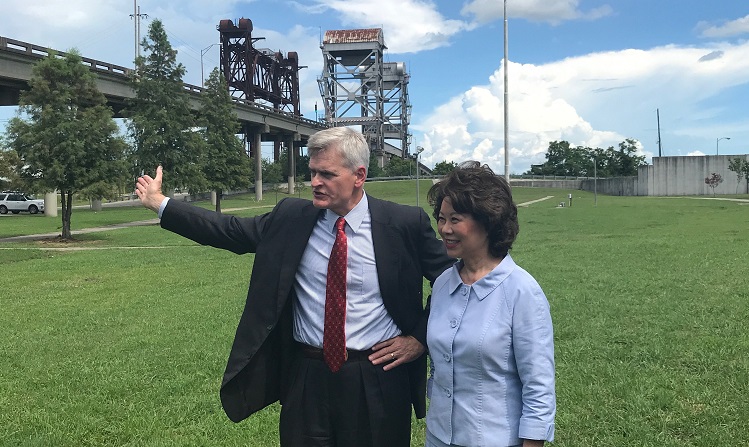 WASHINGTON—U.S. Senator Bill Cassidy, M.D. (R-LA), and U.S. Department of Transportation Secretary Elaine L. Chao today visited the Port of New Orleans and the Belle Chasse Bridge and Tunnel, where they formally marked the award of $45 million in federal funds to the Louisiana Department of Transportation and Development for the Belle Chasse Bridge and Tunnel Replacement project. The grant is provided through the Infrastructure for Rebuilding America (INFRA) discretionary grant program.
"I thank Secretary Chao for coming to New Orleans and making these projects possible," said Dr. Cassidy. "We discussed with local leaders the enhancements we can make at our ports, and the grant for the Belle Chasse Tunnel and Replacement Project that will improve access to Plaquemines Parish, Belle Chasse air station, and businesses along Highway 23."
"This important project will enhance safety, decrease travel times and improve the quality of life for the people in this area," said Secretary Elaine L. Chao.
At the Port of New Orleans, Senator Cassidy and Secretary Chao met with state and local officials, port commissioners, and trade association representatives to assess and discuss the state's infrastructure needs.
###