WASHINGTON— U.S. Senators, Bill Cassidy, M.D. (R-LA), Shelley Moore-Capito (R-WV), Maggie Hassan (D-NH), Cindy Hyde-Smith (R-MS), Amy Klobuchar (D-MN), Mike Lee (R-UT), Lisa Murkowski (R-AK), and Roger Wicker (R-MS) took official photos in celebration of National Seersucker Day.
"It is a bipartisan tradition, celebrating an American tradition, an American tradition that started in New Orleans," said Dr. Cassidy, "Anyone who's been in New Orleans in July and August can understand why you would like to have a lightweight summer suit."
The seersucker suit was created in Louisiana by Joseph Haspel. Former Senator Trent Lott (R-MS) started the tradition of celebrating this puckered print in Congress in 1996. The tradition was briefly discontinued in 2012, but Dr. Cassidy brought it back to the House of Representatives in 2014. Today, the tradition continues in the U.S. Senate.
The Senators also took a photo with staff participating in the tradition.
To see more photos from 2018's National Seersucker Day, click here.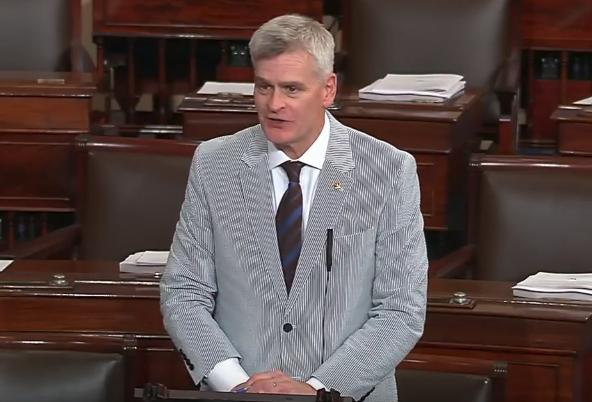 Senator Cassidy spoke on the Senate floor today in recognition of National Seersucker Day.
###