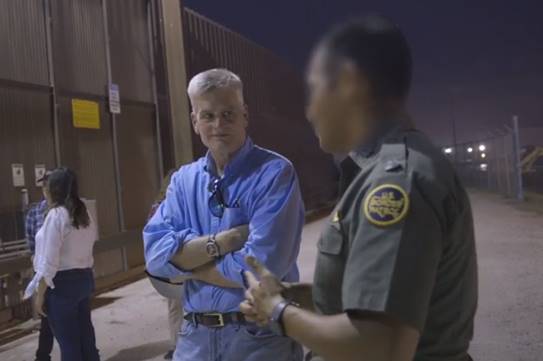 Click here to download broadcast quality interview videos and B-roll from the visit
WASHINGTON–U.S. Senator Bill Cassidy, M.D. (R-LA) visited McAllen, Texas this weekend to see and hear first-hand what needs to be done to address the humanitarian crisis at our border.
"I'm comparing this to a visit I took in about 2016. There, the systems worked; we see the same systems completely overwhelmed now," said Dr. Cassidy. "Congressional Democrats are more concerned about having an issue to campaign on than a solution to solve it. Until we change the laws, we can never catch up. People are coming from around the world to get into the United States and we've got to do something different."
This Congress, Cassidy introduced legislation to pay for stronger border security measures using money seized, in part, from drug cartels. After Cassidy's urging, President Trump implemented Cassidy's plan. Cassidy also voted in support of President Trump's emergency declaration, and voted to pass the $4.59 billion supplemental package to address the humanitarian crisis at the southern border.
###