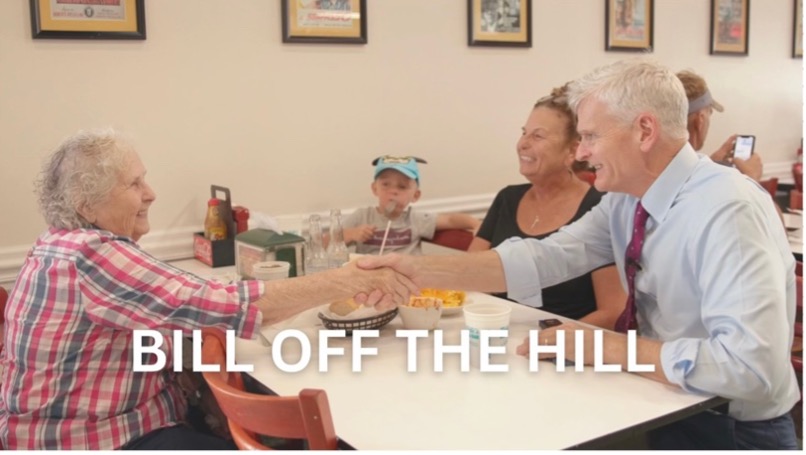 (Click here to download and here to watch)
WASHINGTON – U.S. Senator Bill Cassidy, M.D. (R-LA) visited St. Bernard Parish over the August recess to talk with his Louisianans about the high cost of flood insurance premiums brought on by Federal Emergency Management Agency's (FEMA) Risk Rating 2.0. In the second episode of the Bill on the Hill series, Cassidy ventured to one of the fastest-growing parishes in Louisiana for a "Bill off the Hill." After hearing about the hardships brought on by rising premiums, he presented his plan to make flood insurance affordable again. 
"Flood insurance is an issue Louisianans feel every day, however, every state in the nation has the potential to feel the effects as well," said Dr. Cassidy. "This is a human problem, not just an actuarial one. We need to ensure families are not priced out of the program or driven out of their homes."
Background
Cassidy has long been a leader in the fight to increase flood protections for Louisiana residents and Americans all across the country. In June, Cassidy introduced the bipartisan and bicameral National Flood Insurance Program Reauthorization and Reform (NFIP-RE) Act of 2023, which would reauthorize the program for five years – providing greater stability for homeowners, small business owners, and the real estate market as the nation continues to struggle with inflationary pressures.
In May, Cassidy participated in a roundtable hosted by Greater New Orleans (GNO), Inc. and the Coalition for Sustainable Flood Insurance on addressing Risk Rating 2.0 and making flood insurance affordable.
Earlier this year, Cassidy delivered a speech on the U.S. Senate floor demanding the Biden administration halt massive hikes to National Flood Insurance Program premiums caused by Risk Rating 2.0.
In February 2022, FEMA publicly acknowledged an internal study finding that the implementation of Risk Rating 2.0 to the National Flood Insurance Program (NFIP) could cause 20% of policyholders to drop out of the program due to skyrocketing premiums. Learn more here.
###