BATON ROUGE – Today at the Baton Rouge Metropolitan Airport, Mrs. Latifa Ekhteiary reunited with her husband, Mr. Bostan Rizaye, her sons Mohammad and Abdussalam Rizaye, and her sister Ms. Shahr Bano Ekhtiyari. The family had been separated while fleeing Afghanistan over two years ago following the administration's botched withdrawal from the country. With Latifa was her one-year-old daughter, who was born in the United States and met her father, brothers, and aunt for the first time.
U.S. Senator Bill Cassidy, M.D. (R-LA) and his Baton Rouge office helped expedite Humanitarian Parole Petitions for Latifa's remaining family to enter the United States. They departed from Afghanistan to Pakistan, but then faced difficulties getting approved to leave for the United States. Cassidy and his office then worked with the State Department to facilitate their departure. Cassidy also filmed a video welcoming Bostan and his family to America.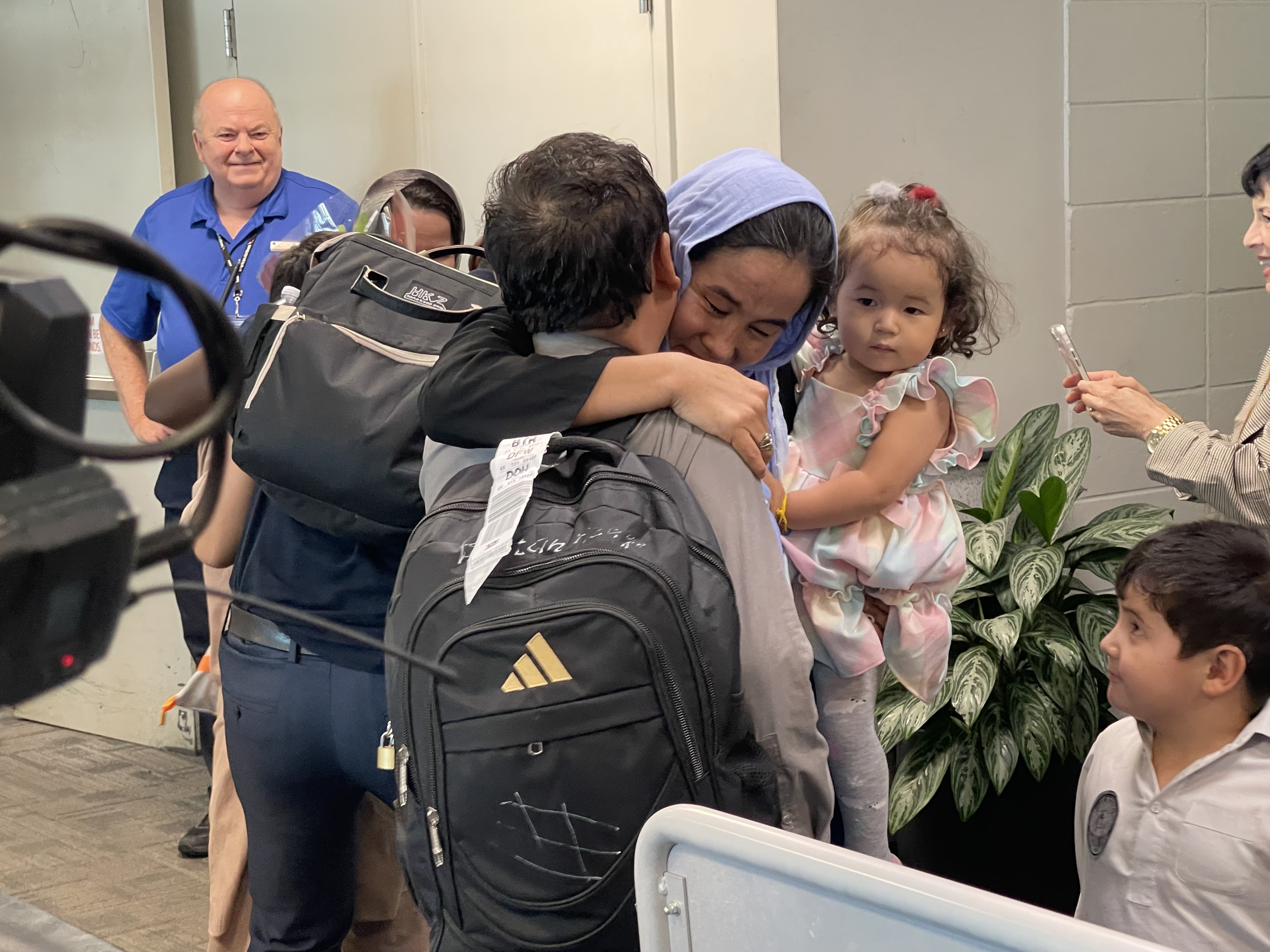 "Bostan, welcome to the United States," said Dr. Cassidy. "Your family has been through so much over the last few years. It's a tragedy that you had to flee your home. But I hope you and your family find comfort and relief here in Louisiana. And a thank you for all you did for all those Americans who were in your homeland. We can repay it in your new homeland."
Bostan was an Afghan National Police officer for 16 years in Daikundi Province, assisting with counter-terrorism, intelligence, operations and in other departments. During this time, he helped capture high-level Taliban leaders, along with their heavy artillery. In this capacity, he worked with U.S. Armed Forces to help them fulfill their mission in the region. Additionally, Latifa was a nurse in the province. 
When Daikundi Province fell to the Taliban in August of 2021, Bostan fled with Latifa, her sister and their sons to Kabul. They tried to go to the airport for several days, but weren't able to make progress until August 24. At that time, Latifa was separated from her family and entered the square with the crowd. She was able to depart with U.S. forces, but Bostan was identified and pursued by the Taliban. He was briefly separated from his sons and sister-in-law, but they later reunited and were forced to live in caves in the countryside of Daikundi Province. Their house was blown up by the Taliban, they had no access to medical care, and the sons could not go to school.
Meanwhile, Latifa arrived in the United States on September 4, 2021 and gave birth to their daughter in January 2022. She worked with Cassidy's office and the Family and Youth Service Center to help her family leave Afghanistan, and she also received support from Catholic Charities. In July, Bostan was able to secure exit visas for himself, his sons and sister-in-law to enter Pakistan for 60 days. On August 30, their Humanitarian Parole Petitions were approved. Finally, they were able to secure Boarding Foils that allowed them to leave for the United States on September 19.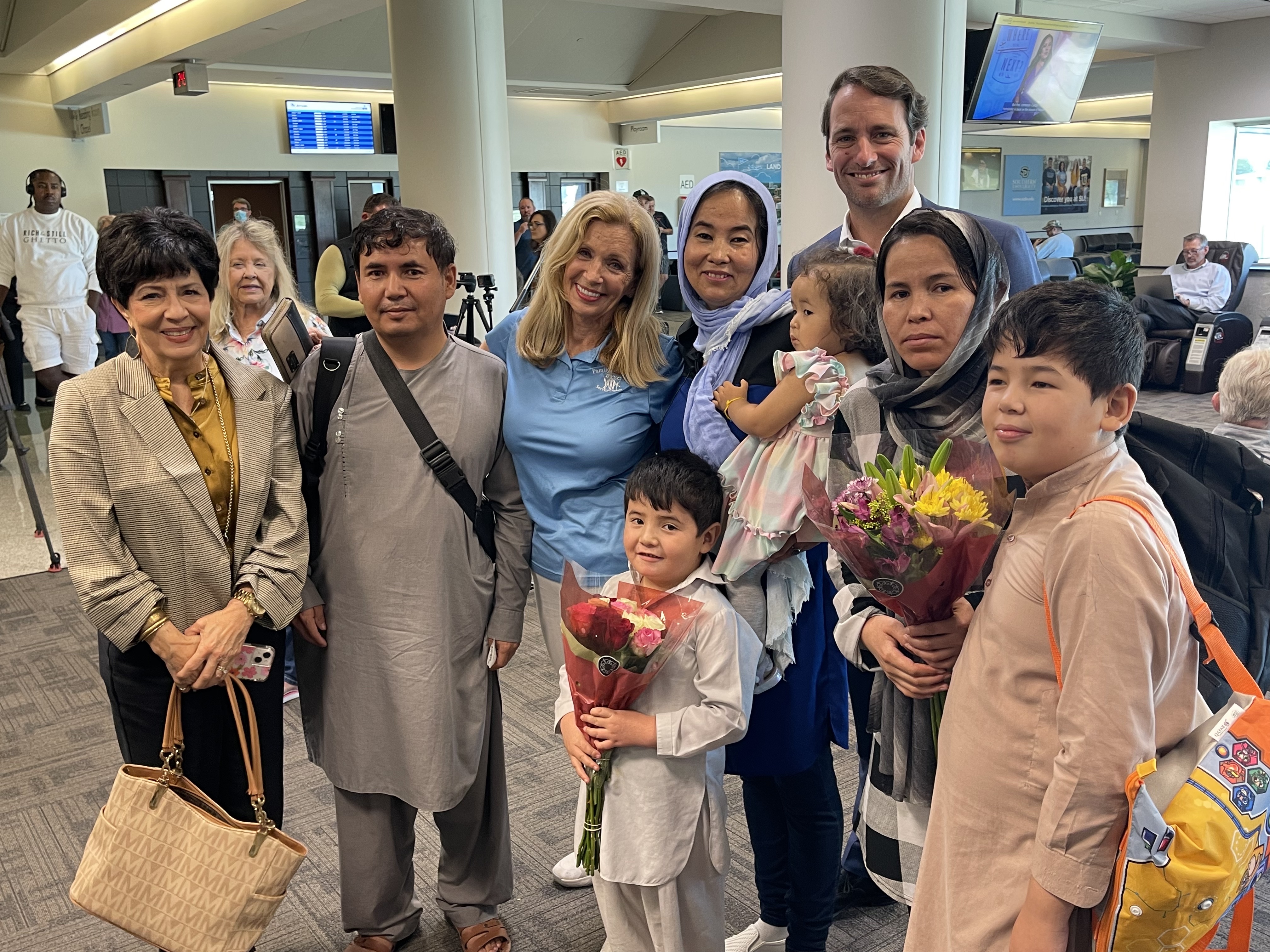 Along with Cassidy's staff, Bostan and his family was welcomed by Ms. Roxson Welch, JD, M.Ed., Executive Director for the Family and Youth Center.
"I'm thrilled for this family and for the people who have come to know this family," said Ms. Welch. "A lot of people have helped make this homecoming happen. Home is where the heart is, and their hearts are now here – this is their homeland."
Cassidy's Baton Rouge office routinely helps constituents throughout Louisiana with issues they are having with the federal government. Every year, they handle hundreds of cases related to immigration, passports, Social Security, Medicare, the Department of Veterans' Affairs and other federal agencies. Any Louisianan who needs help with a federal agency can call Cassidy's office at (225) 929-7711 for assistance.
###