NEW ORLEANS – Today, U.S. Senator Bill Cassidy, M.D. (R-LA) spoke to the Bayou Industrial Group on the need to ramp up energy production and improve infrastructure in Louisiana. The Bayou Industrial Group is comprised of business leaders throughout the Bayou Region, including from the oil and gas sector.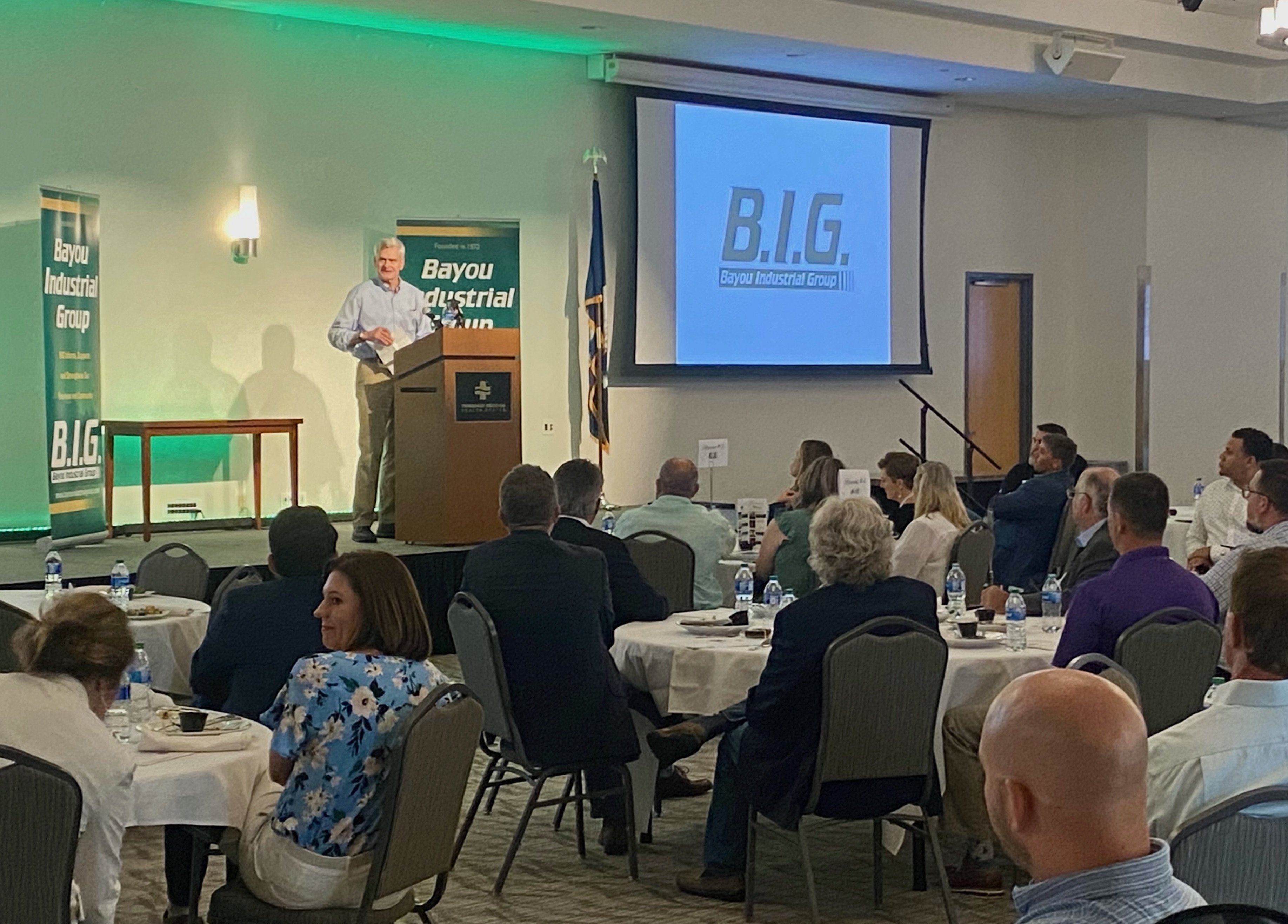 "We need to boost energy production at home, and these companies have employees who are trained and ready to go." said Dr. Cassidy. "We've funded infrastructure that will keep them competitive globally. Now let's start taking advantage of our own energy resources, instead of relying on Russia and Venezuela."
In March, Cassidy released a policy outline on how the United States can reset its energy and climate policy and break our dependence on foreign oil through an "Operation Warp Speed" for energy. His plan would invest in U.S. energy production and cut the bureaucratic red tape which stymies it, built more resilient supply chains, and work with allies and developing countries to reduce their reliance on Russia and China.
Last November, Cassidy's Infrastructure Investment and Jobs Act (IIJA) was also signed into law. Among other provisions, the IIJA invests over $5 billion in carbon capture, utilization and storage (CCUS) technology, and $8 billion in clean hydrogen hubs to demonstrate the production, processing, delivery, storage and end-use of clean hydrogen.
Cassidy was welcomed by Ms. Jodie Arceneaux.
"Bayou Industrial Group is grateful to have Senator Cassidy here to visit the Bayou Region to discuss matters important to our members and visit with our local delegation," said Ms. Arceneaux. "We're excited to give Bayou Region business professionals and community leaders the opportunity for this interaction.
Earlier, Cassidy met with the leadership of John Deere Thibodaux, Inc., where they manufacture agricultural equipment to support American farmers. They discussed how we can return manufacturing to America and support local businesses.
"John Deere Thibodeaux makes products in Lafourche Parish that are shipped around the world. Great products and great jobs," said Dr. Cassidy. "I will continue to support building things in the U.S."
Cassidy was joined by Mr. Mike Duplantis, factory manager for John Deere Thibodaux.
"It was great hosting Senator Cassidy today to showcase our talented workforce, innovative products and manufacturing processes. We appreciated his engagement and support on topics that are important to John Deere and our customers."
###