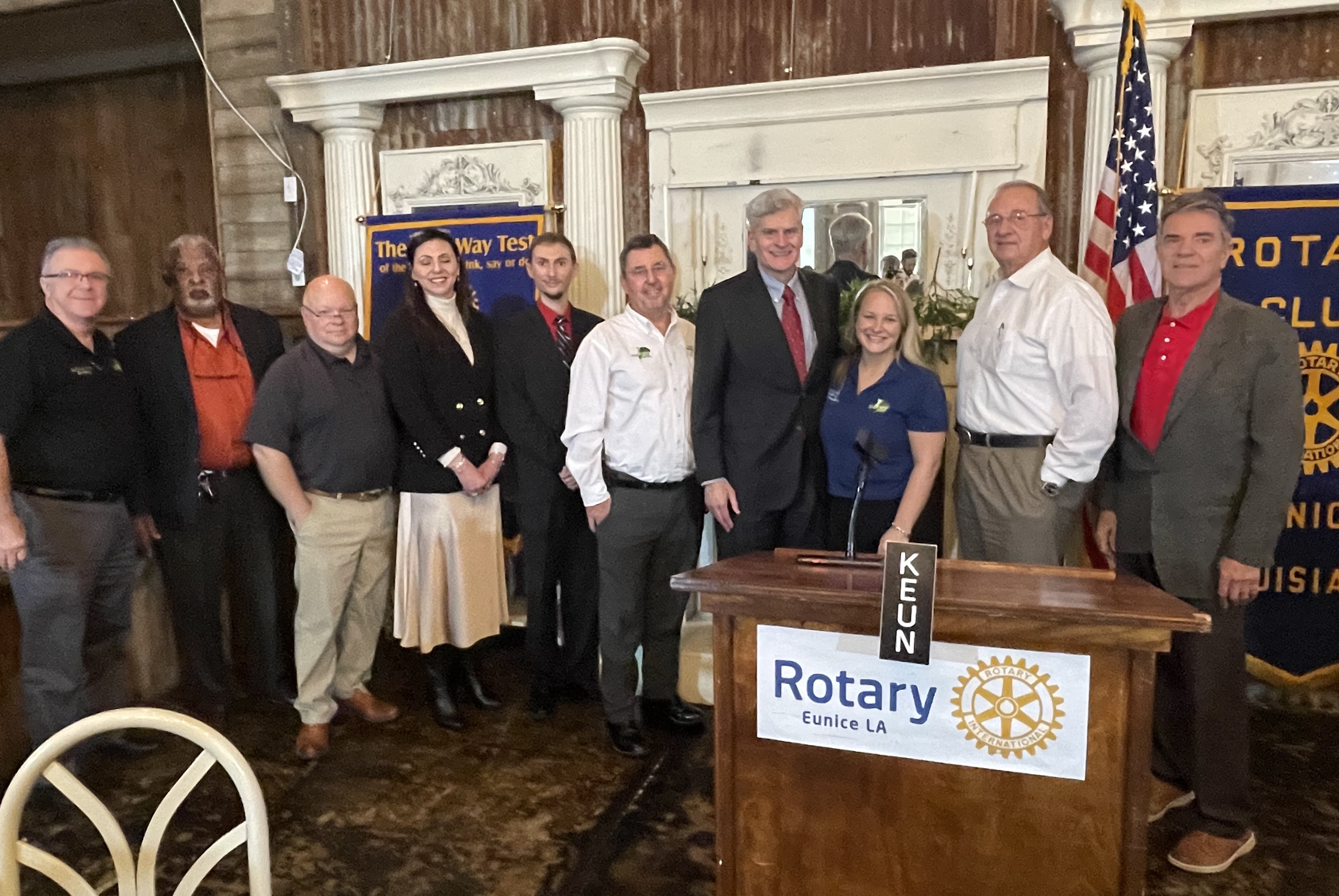 ALEXANDRIA – Today, U.S. Senator Bill Cassidy, M.D. (R-LA) spoke at the Eunice Rotary Club about the Infrastructure Investment and Jobs Act and its potential to improve St. Landry Parish's economy. He also discussed his support for LSU-Eunice and his work to help state retirees affected by the Windfall Elimination Provision and Government Pension Offset with Social Security.
"People in Eunice want what everybody else wants—safe streets, prosperous communities, a place where their family and children chose to live. We spoke about the Infrastructure Investment and Jobs Act which helps them meet that goal which we all have," said Dr. Cassidy.
Last April, Cassidy visited Ville Platte High School, where he announced a $29.9 million grant from the National Telecommunications and Information Administration to connect most Evangeline Parish residents to broadband internet. The Infrastructure Investment and Jobs Act provides additional funding to help other communities in Acadiana do the same. This law has also been used to upgrade airports in the parish.
Cassidy was introduced by Ms. Nickie Toups, Eunice Rotary Club board member and past president.
"We appreciate the Senator taking his time out to come to Eunice, Louisiana to speak to us and be a part of our community," said Ms. Toups. "It's always a great privilege when a Senator stops by and wants to shake hands and listen to our concerns about healthcare, education, infrastructure and other matters. We're grateful for his time."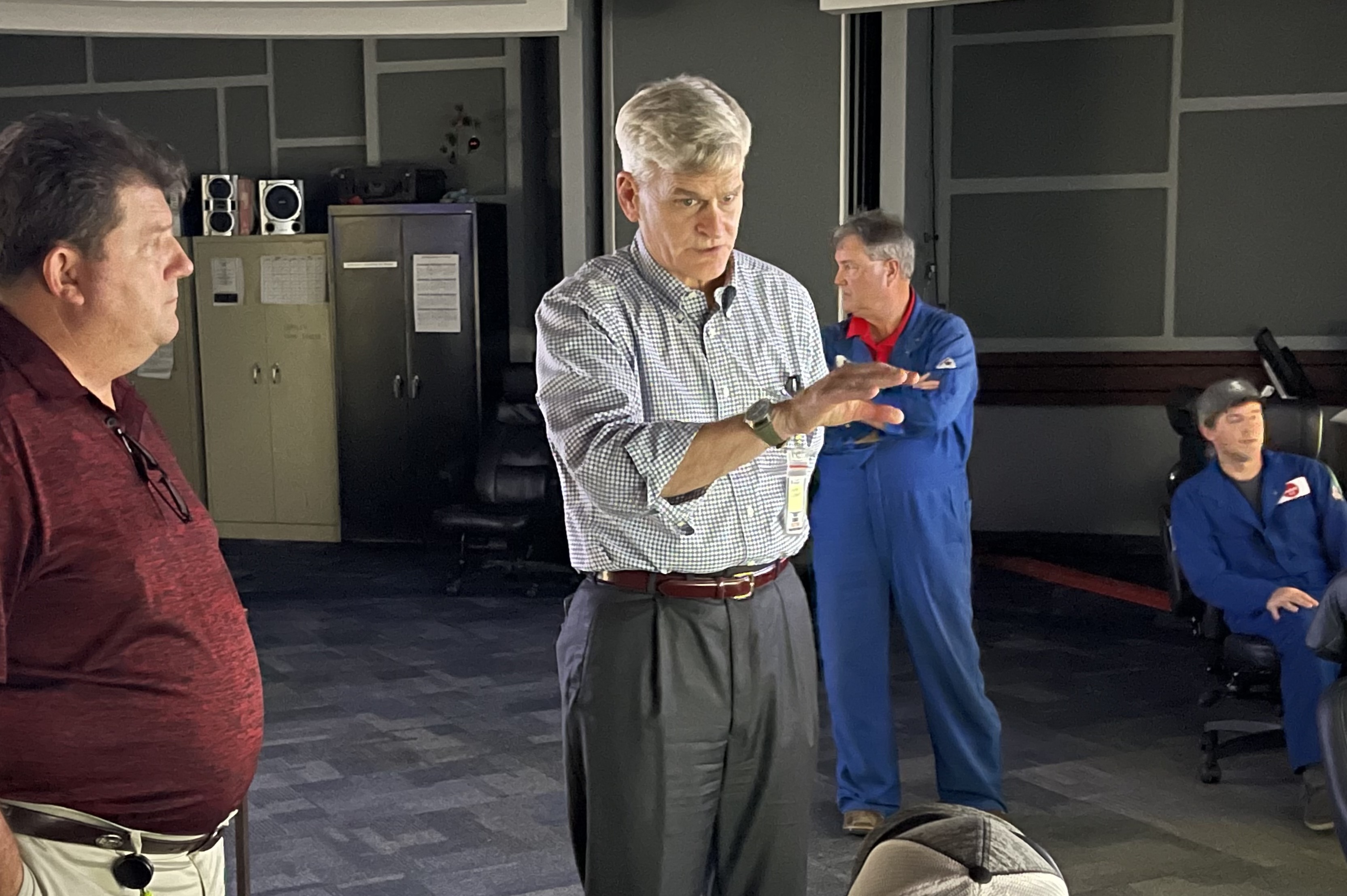 Later, Cassidy visited the Krotz Springs refinery run by Delek Companies. He talked with employees about his support for their jobs, and his desire to see America become energy independent.
"The people who work here are local, take pride in their craft, and want their children to have a better life. They also want to know whether their jobs are secure. We can trust them to fuel our cars and economy," said Dr. Cassidy.
Cassidy unveiled his Operation Warp Speed plan last March. It would invest in U.S. energy production, cut bureaucratic red tape, build more resilient supply chains, and coordinate with our allies to reduce global emissions. Subsequently, Cassidy introduced comprehensive regulatory and permitting reform legislation which drew from his Operation Warp Speed plan.
Cassidy was thanked by Delek's President and CEO Mr. Avigal Soreq for his visit.
"We were proud to host Senator Cassidy for a tour of the refinery and delighted he was able to meet many of our fantastic employees. Delek looks forward to continuing to work with the Senator to promote American energy independence and protect jobs in Louisiana," said Mr. Soreq.
###