METAIRIE – Today, U.S. Senator Bill Cassidy, M.D. (R-LA) participated in a panel discussion on the Infrastructure Investment and Jobs Act and related matters, which was sponsored by the Hispanic Chamber of Commerce of Louisiana. He heard from small business owners about their needs and concerns.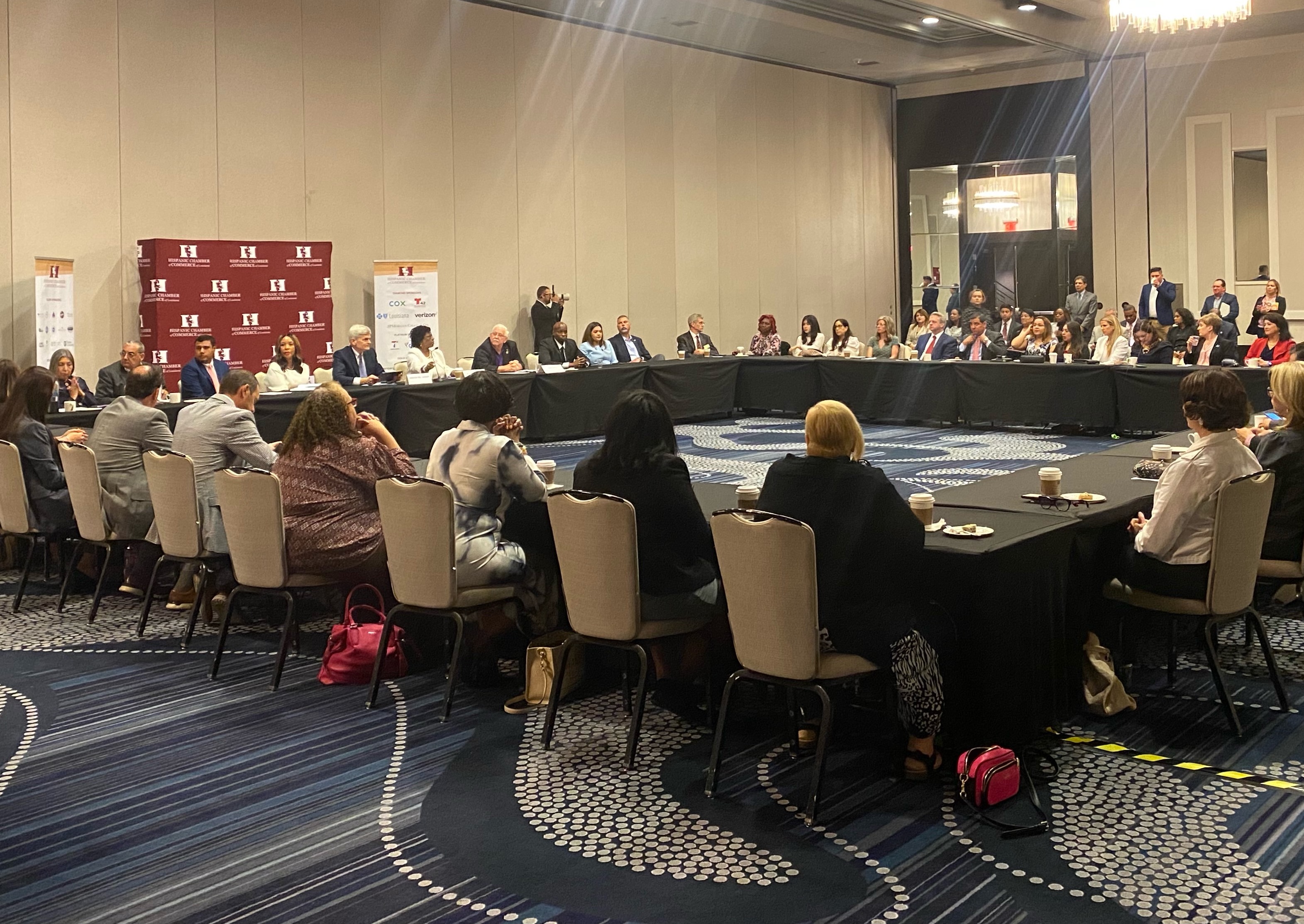 The IIJA, which was signed into law last November, will provide millions of dollars to build roads and bridges, strengthen flood protection systems, expand broadband deployment, and boost Louisiana's oil and gas industry. Louisiana is already benefitting from the IIJA, with the latest announcement being that Louisiana will receive an extra $16.4 million in bridge funding this fiscal year, on top of the $202.6 million already announced.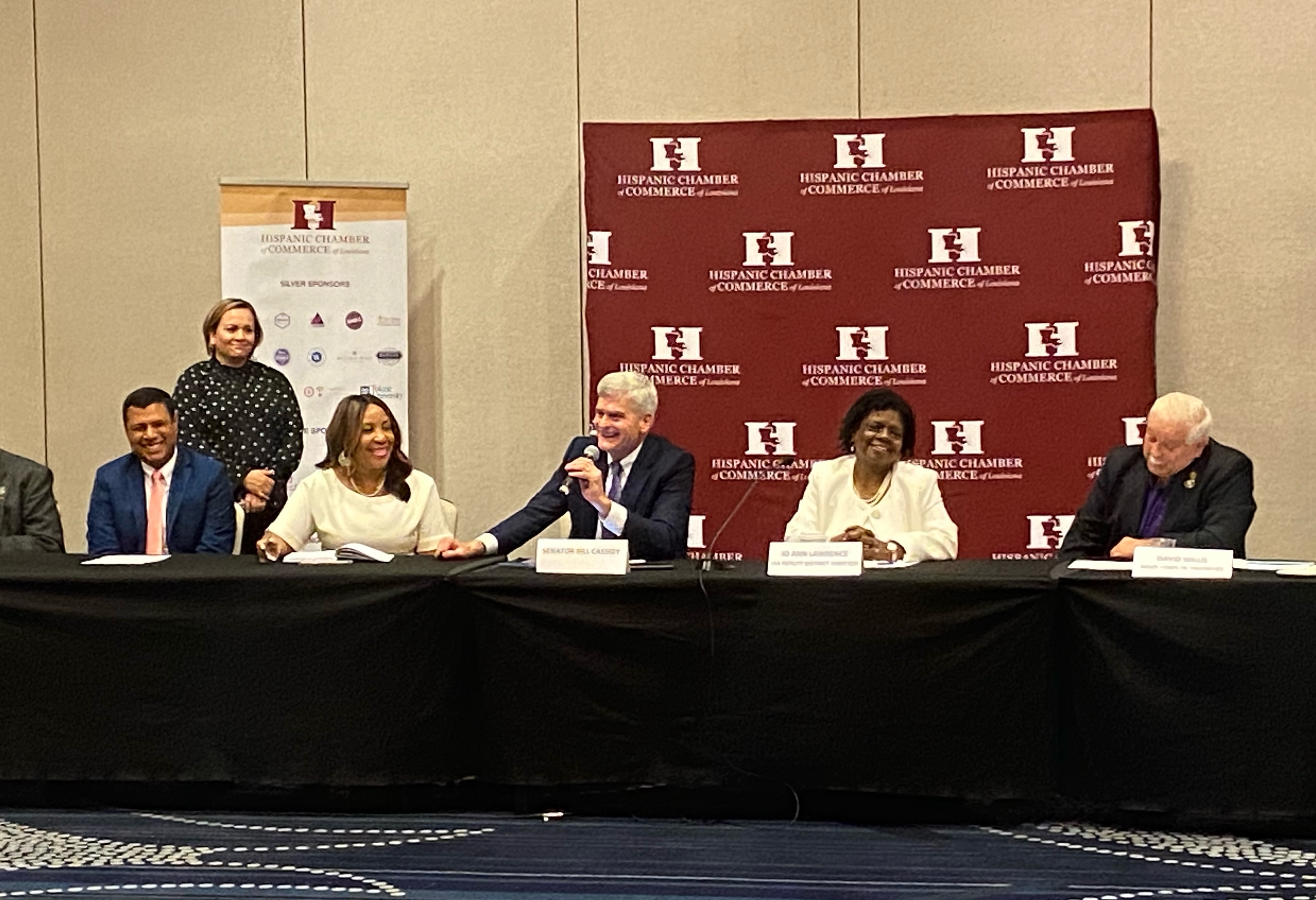 "The bipartisan infrastructure law will provide opportunities for small businesses to build roads, bridges and levees, and I want these businesses to benefit," said Dr. Cassidy. "They are more than ready to create jobs and build up our state."
Cassidy was welcomed by Ms. Mayra Pineda, President and CEO of the Hispanic Chamber of Commerce of Louisiana.
"We thank Senator Cassidy for visiting us today, hearing our concerns, and discussing how his infrastructure bill will help our businesses. Bill Cassidy is a friend and advocate for our community and we appreciate him working on our behalf in Washington," said Ms. Pineda.
###