BATON ROUGE – Today, U.S. Senator Bill Cassidy, M.D. (R-LA) spoke at the start-up event for ExxonMobil's new polypropylene production unit, at their Baton Rouge Polyolefins Plant. The project creates more than 65 new, full-time jobs, and requires 650 workers to build. It will be used to create durable plastics for car and appliance parts, food packaging, and personal care items.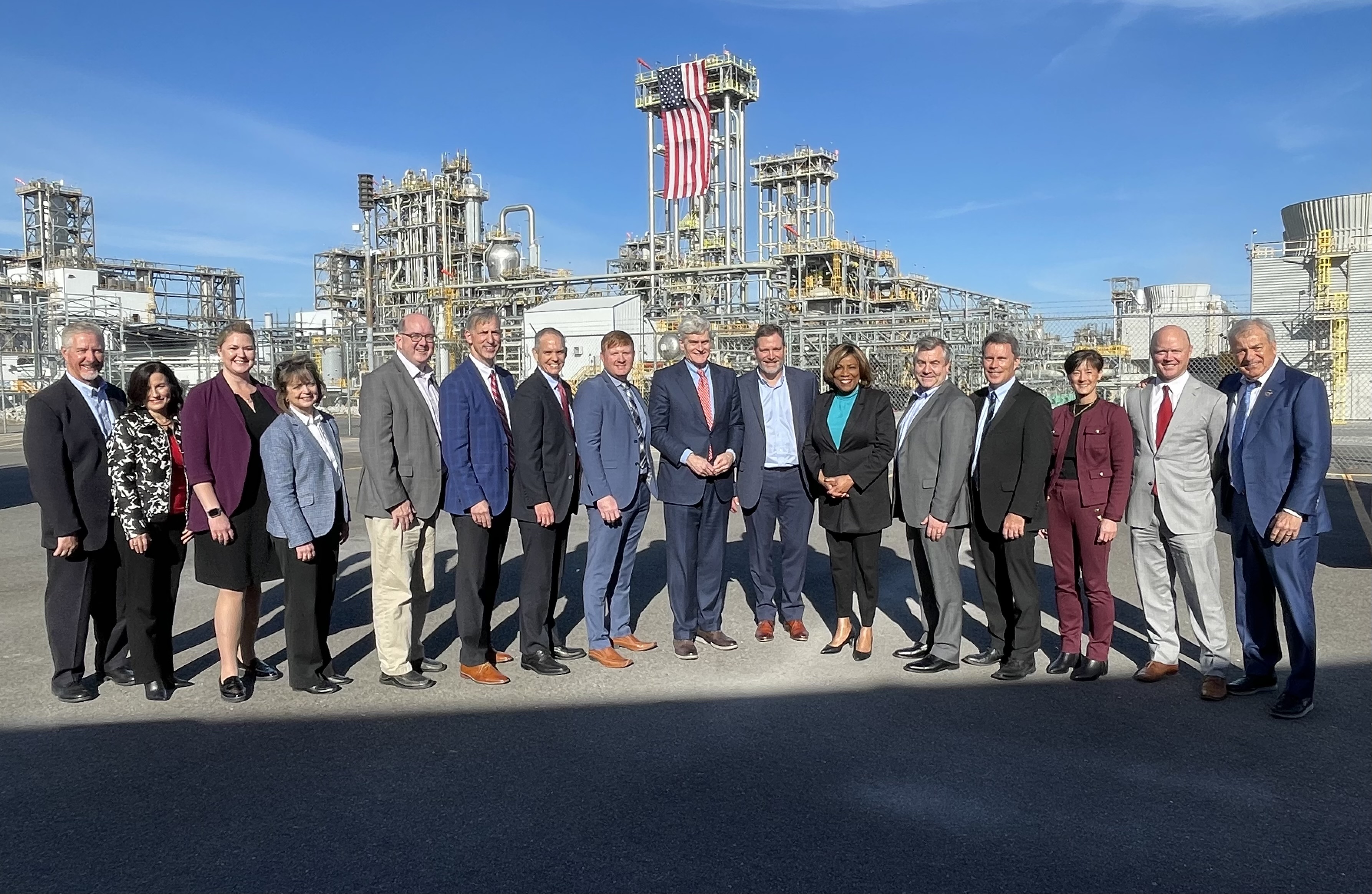 "People here are proud of this facility. It supports 65 new, direct jobs, and over 400 million was spent building it, with over 650 jobs along the way. Their products are sturdy, environmentally friendly, and made in America," said Dr. Cassidy. "It gives hope and opportunity to people in our state."
This project expands ExxonMobil's polypropylene production capacity by up to 450,000 tons per year. A total of $448 million was invested in the new facilities with Louisiana businesses receiving $210 million. Baton Rouge itself collected an estimated $20 million in new, local sales tax revenue, and will receive an estimated $21 million in property tax revenue through 2040.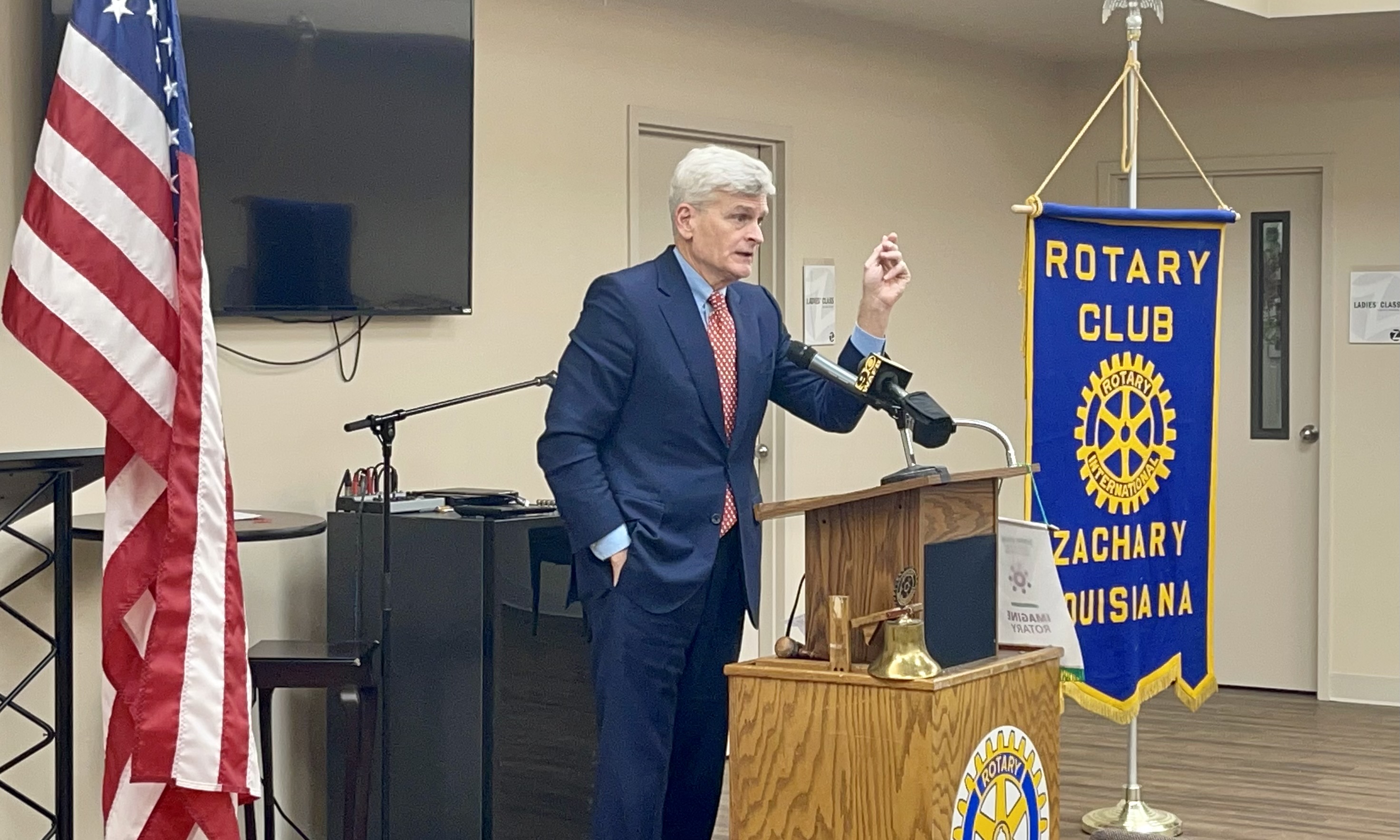 While at the start-up event, Cassidy met Mr. Jonathan Morgan, Baton Rouge Polyolefins Plant Manager.
"We appreciate and value Senator Cassidy's attendance today as ExxonMobil celebrates the start-up of our Polypropylene Growth Project (PPG Project)," said Mr. Morgan. "When we bring new projects to Louisiana, we are able to retain our existing workforce and create more jobs, generate significant economic impact, and provide more community partnerships. We appreciate Senator Cassidy's strong support of our energy industry. His engagement along with state and local leadership is especially important as ExxonMobil considers future Louisiana investment to meet global demand for new projects, reduce emissions and embrace the energy transition."
Earlier, Cassidy visited the Zachary Rotary Club, where he discussed issues of importance to their community. Specifically, he mentioned the Infrastructure Investment and Jobs Act (IIJA), which is helping address flood control and transportation needs in the region.
"Zachary is a great community and can get even better. We talked about how the infrastructure bill can help Zachary and the communities around it with flooding, transportation, and along the way creating better jobs," said Dr. Cassidy."If we do this, Zachary's future is even brighter."
The state recently announced they set aside $1.1 billion for a new Mississippi River bridge, which was made possible by the Infrastructure Investment and Jobs Act. Additionally, $125 million was devoted last January to the Comite River Diversion from the supplemental disaster assistance previously secured by Cassidy.
Cassidy was welcomed by Mr. David Gomez, President of the Zachary Rotary Club.
"As Rotarians, we prioritize service to others and service above self," said Mr. Gomez. "So we thank Senator Cassidy for his service to our community, especially his advocacy for the Comite River Diversion and a new Mississippi River bridge. His commitment to Zachary is appreciated."
###