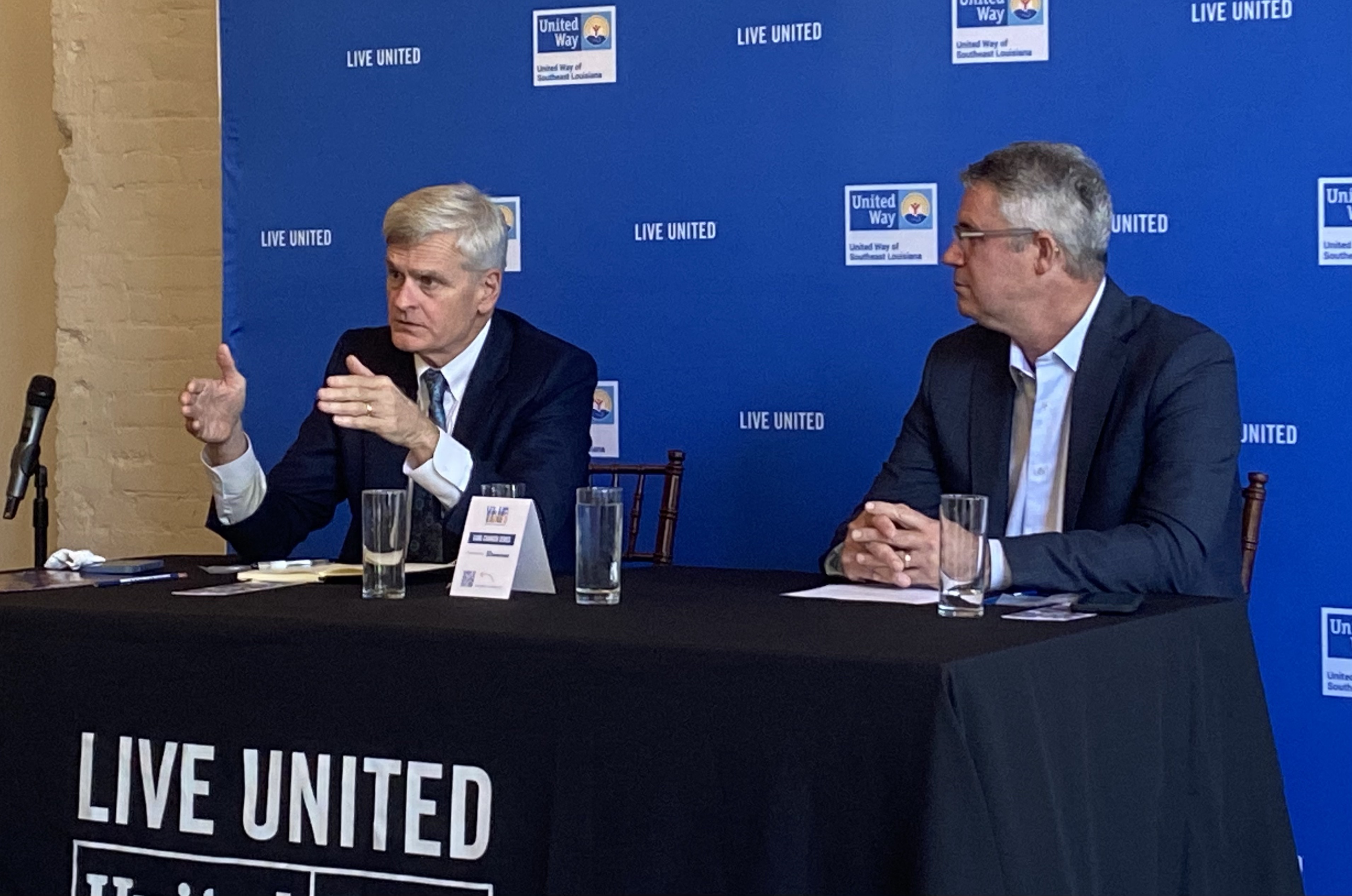 METAIRIE – This afternoon, U.S. Senator Bill Cassidy, M.D. (R-LA) spoke to a luncheon hosted by United Way of Southeast Louisiana, for young professionals interested in helping the underserved in their region. Cassidy spoke about his career as a doctor working in Louisiana's charity hospital system for over 20 years and his work as a legislator helping underserved Louisianans in rural and urban areas. He also discussed how young people in Louisiana can get involved and make a difference.
"Discussed community and our future with Young Leaders of the United Way. They are all committed to our great state and those who live here," said Dr. Cassidy.
Cassidy has been a leader in strengthening mental health services in Louisiana. As part of the Bipartisan Safer Communities Act, funds were made available to boost mental health services for families and children, including for school-based services. Cassidy has also introduced legislation to reauthorize his Mental Health Reform Act of 2016, which supports federal mental health and substance use disorder programs.
Additionally, as part of Cassidy's Infrastructure Investment and Jobs Act, $65 billion was set aside to extend rural broadband throughout rural America, and parts of the country that are historically underserved will benefit more, including Louisiana.
Cassidy was joined by Mr. Michael Williamson, President and CEO of United Way of Southeast Louisiana.
"Public policy is a key part of United Way of Southeast Louisiana's work to eradicate poverty, and we are grateful to Senator Cassidy for sharing his deep knowledge and leadership experience with young professionals from across the region," said Mr. Williamson. "These are the types of opportunities that inspire our next generation of elected officials to reimagine a brighter, more equitable future for Louisiana."
Later, Cassidy toured the doctors lab at the Tulane Research Innovation for Arrhythmia Discovery Center (TRIAD), where he learned how medical professionals there plan to expand cardiology services at Tulane-affiliated hospitals and throughout the state, with an emphasis on prevention.
"Dr. Nassir Marrouche and the research team presented their research as to how to prevent heart disease," said Dr. Cassidy. "They use smart phones and watches to personalize care for those at highest risk."
Cassidy was led along the tour by Dr. Nassir Marrouche, Director of TRIAD at Tulane.
"We're happy to host Sen. Cassidy to see the groundbreaking work in electrophysiology and advanced cardiac imaging technologies at the Tulane University Heart and Vascular Institute," said Dr. Lee Hamm, senior vice president and dean of Tulane University School of Medicine. "We appreciate the senator's longstanding support of the National Institutes of Health, which is a significant source of federal funding for biomedical research at Tulane and across the region."
###