METAIRIE – U.S. Senator Bill Cassidy, M.D. (R-LA) today toured hurricane damage in Ironton and visited a FEMA Disaster Recovery Center in Belle Chasse. He visited with constituents and local officials, and thanked those working to rebuild Plaquemines Parish.
"The recovery process from Hurricane Ida continues," said Dr. Cassidy. "This visit allows me to see and to hear from those who know what is needed to complete that recovery."
While in Belle Chasse, Cassidy also met with Mr. Kirk Lepine, the President of Plaquemines Parish, to discuss their needs following Hurricane Ida.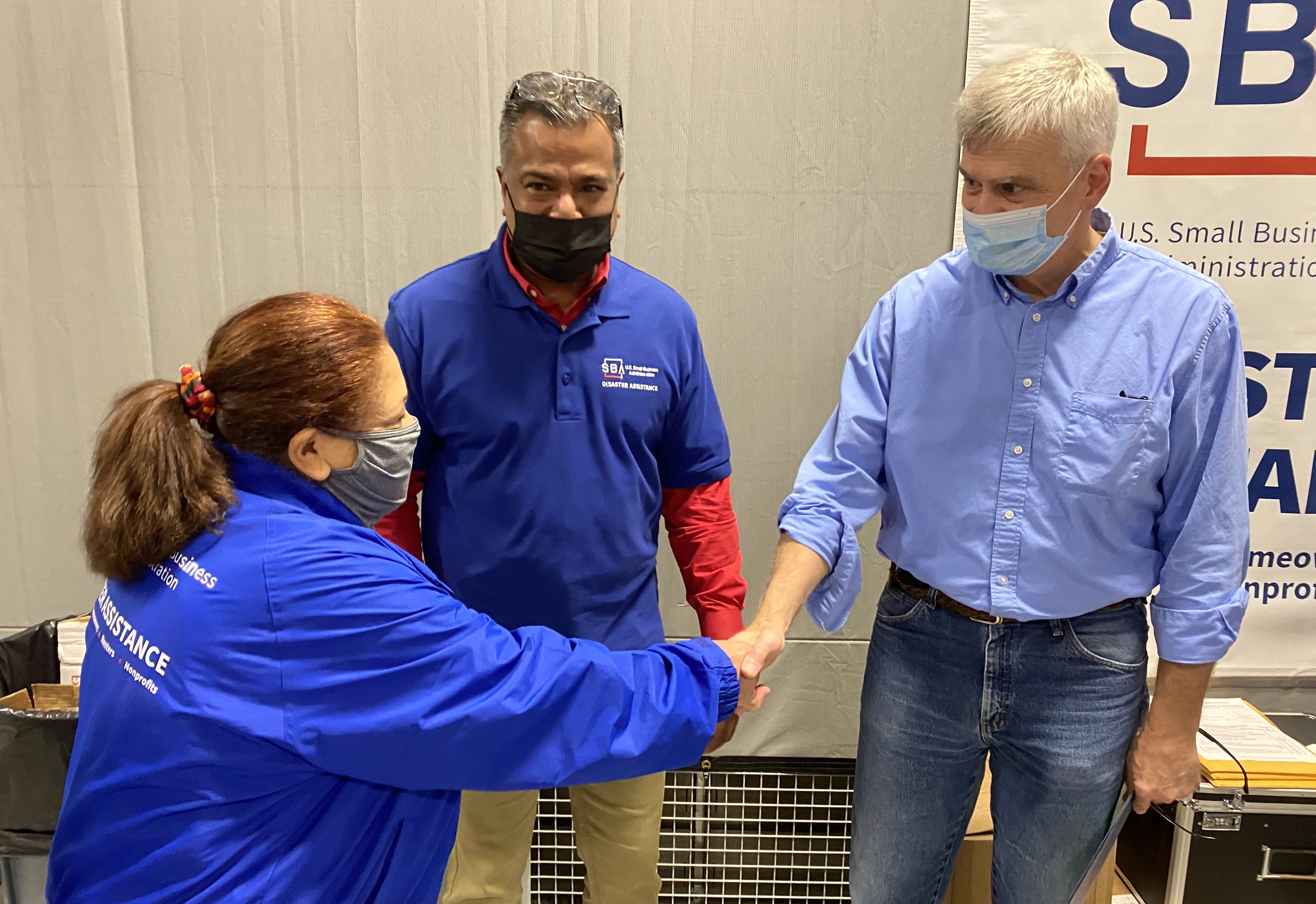 "Plaquemines Parish has an ongoing need for coastal restoration support to protect the Parish from tidal surge," said President Lepine. "I appreciated the opportunity to discuss the needs of Plaquemines Parish residents with Senator Cassidy as we continue our recovery from Hurricane Ida. Dr. Cassidy is committed to ensuring south Louisiana has Federal assistance to recover from Ida."
On September 30, Congress passed a continuing resolution which will fund the federal government until December 3. Included in that resolution is disaster supplemental aid to help Louisiana recover from Hurricanes Ida, Laura, Delta and the severe winter storms from earlier this year.
This follows Cassidy's successful demand that the Senate pass a clean disaster relief aid package and continuing resolution which would not raise the debt ceiling. It also follows Cassidy's meeting with President Biden in St. John Parish, where he secured his commitment to support disaster supplemental aid.
Since Hurricane Ida, Cassidy has reviewed damage or met with local officials in Jefferson, Lafourche, Livingston, Plaquemines, St. Charles, St. James, St. John the Baptist, St. Tammany and Terrebonne Parishes, to assess their needs. He also took an aerial tour with the U.S. Coast Guard after the storm.
Background
Before Hurricane Ida struck Louisiana, Cassidy joined the Louisiana Congressional Delegation to request a Major Disaster Declaration for Hurricane Ida. That request was granted.
Additionally, Cassidy has repeatedly called upon lawmakers to provide disaster supplemental aid to help Louisiana recover from both Ida and the hurricanes of 2020, a request he reiterated during remarks on the Senate floor on September 21. Since those remarks and the passage of disaster supplemental aid on September 30, FEMA has issued grants to state agencies, the city of Lake Charles, the Calcasieu Parish School Board and both the Winn Parish Police Jury and Sabine River Authority, among other state and local agencies.
###