BATON ROUGE – Yesterday afternoon in Baton Rouge, U.S. Senator Bill Cassidy, M.D. (R-LA) met with officials from Communities in Schools (CIS) Gulf South, Inc. to announce a $1 million appropriation that will support their after-school and mentoring programs for at-risk students.
"Met with Communities in Schools, which is connecting at-risk students with mentors and counselors," said Dr. Cassidy. "This makes an enormous difference for keeping kids in school and helping them achieve their dreams. Their work helps the children they serve, and us all.
The $1.4 million was included in the Fiscal Year 2023 Consolidated Appropriations Bill under the Labor, Health and Human Services, and Education Appropriations Division. CIS is the largest, most effective dropout prevention organization dedicated to keeping kids in school and helping them succeed in life. They used an evidence-based model that places site coordinators at schools, targeting academic and non-academic barriers to achievement. Services can range from a uniform closet or food pantry to intensive, one-on-one counseling between a student and the site coordinator. The coordinator may focus on mental health support, life and social skills, behavior and attendance interventions, college and career preparation, family engagement, physical health, enrichment activities and basic needs support.
CIS created an affiliate inside New Orleans in 1996, and since then has grown to serve over 17,500 students in 56 schools across Louisiana. The $1.4 million will provide $25,000 for each school that CIS services in Louisiana.
Present at the announcement was Ms. Amanda Schroeder, President of CIS Gulf South.
"We just had a wonderful meeting to thank Senator Cassidy for his support of Communities in Schools in the Gulf South, and all of the work that we do in the state of Louisiana, in Baton Rouge, Lafayette, New Iberia, New Orleans, Shreveport and the surrounding areas, to support our students in need in public schools," said Ms. Schroeder. "Without his support, we wouldn't be able to continue  serving 14,000 students across the state of Louisiana, nor make an impact on the kids that are struggling in public schools."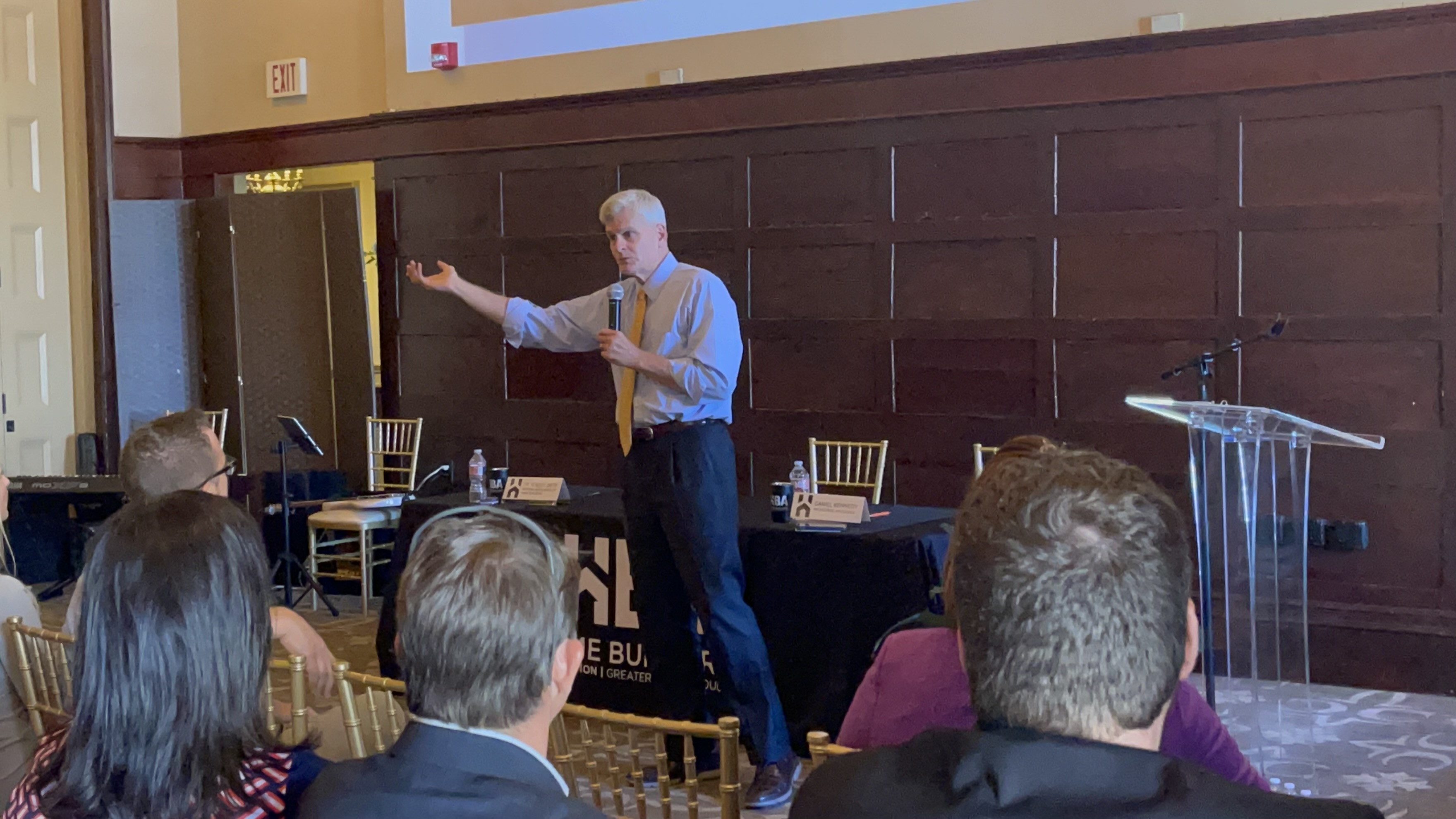 Later that day, Cassidy addressed the Home Builders Association of Greater Baton Rouge, where he discussed issues that affect their industry. That includes the benefits of his Infrastructure Investment and Jobs Act (IIJA) and flood insurance.
"Louisiana is about to have tremendous growth, because the infrastructure bill has already triggered billions of dollars of investments," said Dr. Cassidy. "This means that more people in Louisiana will need homes, and the people at this conference will build them.
Overall, the IIJA provides $17 billion for Army Corps of Engineers infrastructure projects nationwide, with projects like Morganza-to-the-Gulf and the Southwest Coastal Louisiana Hurricane Protection system receiving support. Cassidy also helped secure $125 million for the Comite River Diversion as part of the Hurricane Ida Disaster Supplemental that passed as part of the September 2021 Continuing Resolution.
This week, FEMA announced that East Baton Rouge Parish will receive $17.7 million to elevate 77 repetitive flood loss properties to two feet above the Base Flood Elevation. Together with other projects around the state, the money came from Flood Mitigation Assistance grants and Building Resilient Infrastructures and Communities (BRIC) grants. $4.5 billion was provided in Cassidy's Infrastructure Investment and Jobs Act for these grants.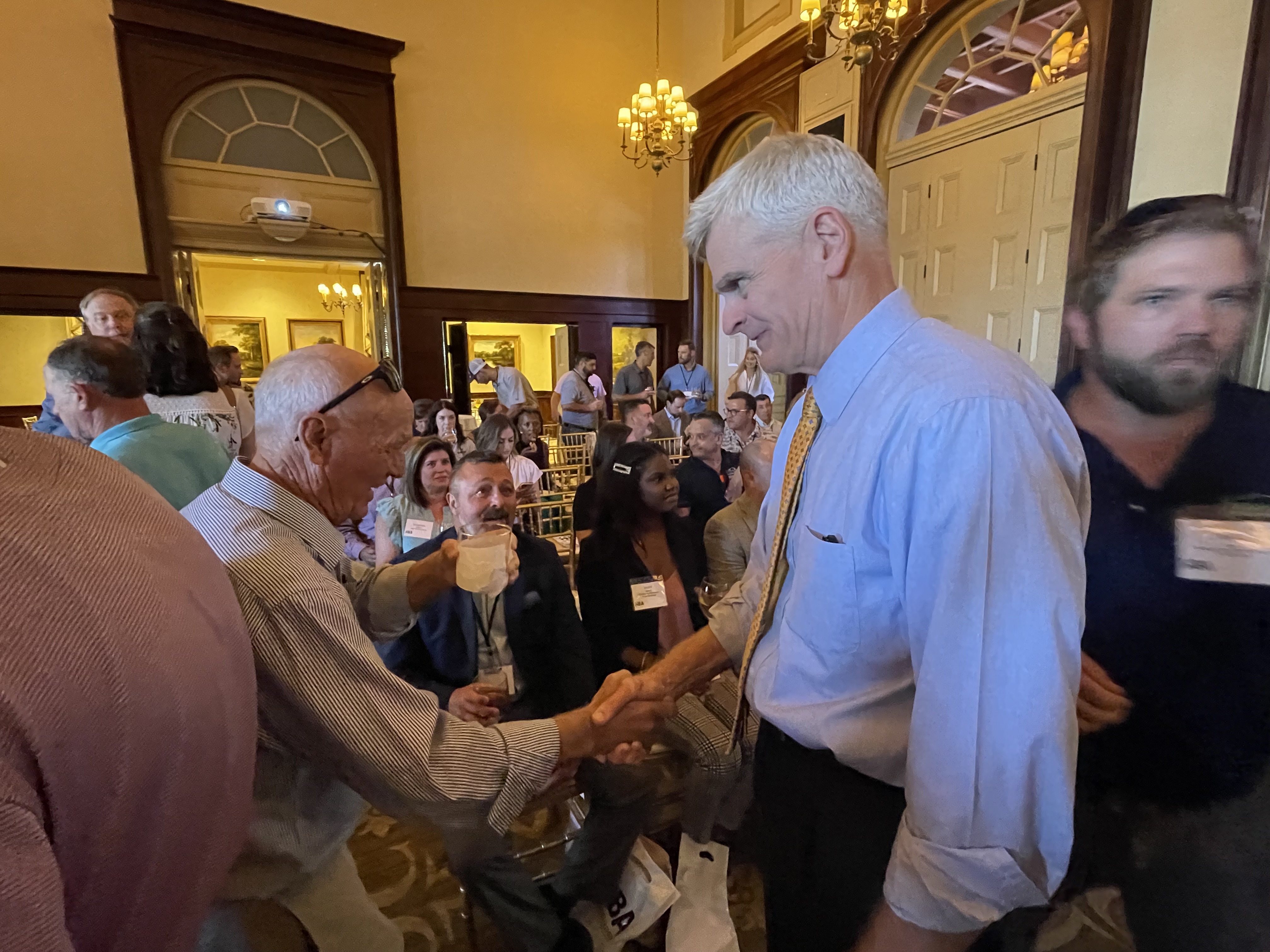 Cassidy was welcomed by Ms. Karen Zito, President and CEO of the Home Builders Association of Greater Baton Rouge.
"We express our profound appreciation to Senator Cassidy for his instrumental insights and unwavering dedication in the Senate, actively advancing solutions for the housing sector's progress," said Ms. Zito.
###