METAIRIE – Today, U.S. Senator Bill Cassidy, M.D. (R-LA) visited the Couvillion Group and toured their headquarters in Belle Chasse. The Couvillion Group is a regional leader in marine construction, salvage, repair and maintenance. They provide support to the oil and gas and maritime industries after natural and manmade disasters, and support rebuilding efforts long afterwards.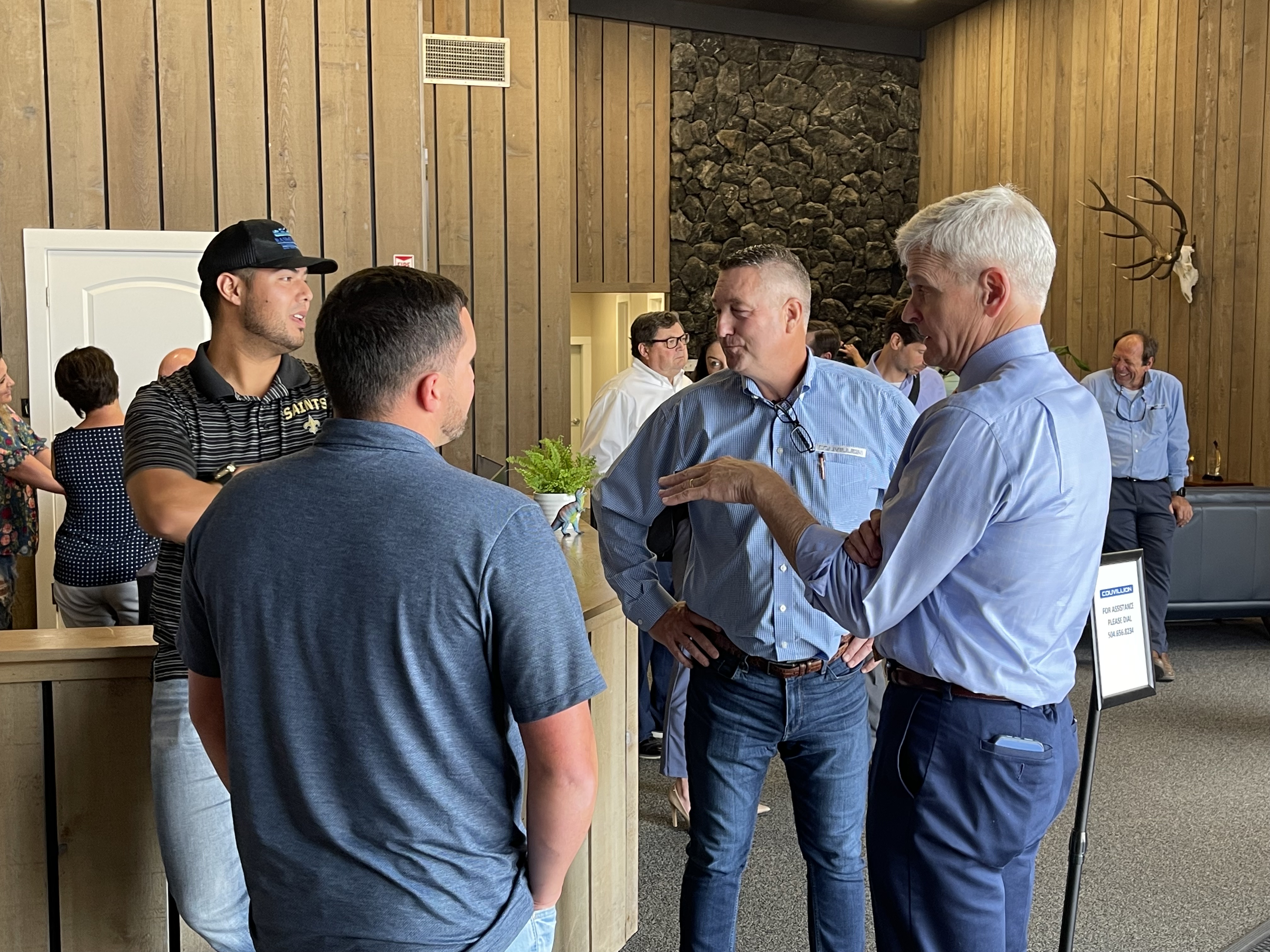 "The Couvillion Group is a story of ingenuous engineering to address environmental issues This is Cajun engineering at its best," said Dr. Cassidy.
After Hurricane Katrina, the Couvillion Group designed a unique lift and barge system that returned hundreds of vessels to service off the shores of Plaquemines Parish. Additionally in 2013, they rebuilt the Katrina-battered Port Eads Marina, which is the last stop for fishermen and offshore workers along the Mississippi River before entering the Gulf of Mexico.
Additionally, following the BP oil spill, the Couvillion Group deployed and managed marine equipment, vessels, personnel and logistics for BP, the U.S. Coast Guard and the National Park Service, while helping local government during the cleanup effort. They also salvaged and returned barges to service following Hurricane Ivan.
While at the Couvillion Group, Cassidy discussed matters that affect the Couvillion Group's ability to continue operating. Among others, he met with Mr. Timmy Couvillion, CEO of the Couvillion Group.
"It was gratifying to have a conversation with Senator Cassidy today whereby he made his priorities and his willingness to hear his constituents clear," said Mr. Couvillion. "We discussed a few issues in particular – our nation's cyber-security, tort reform, and insurance rates, which are inexorably tied. I thank the Senator for his full attention, support and willingness to take on these weighty issues on behalf of our state and our country."
###